Which of these popular dinner foods comes in over 16 cuts and can be flavored and prepared in hundreds of ways? It's steak, of course. If you eat steak with baked potatoes, fresh vegetables, salad, and warm dinner rolls, you will be taken back to a time when tender, juicy cuts of beef awaited your senses. Is your stomach growling? There are 5 great steakhouses in South Carolina that you shouldn't miss:
1. New York Prime, Myrtle Beach, South Carolina
There is no doubt that these steaks are of the highest quality, along with an exceptionally impressive wine list. However, something you won't find at traditional steakhouses is their award-winning lobster taking a tour around the restaurant on a red Radio Flyer wagon so guests can "ogle and order" their lobster. A fine dining experience has become a fun dining experience.
Location: 405 28th Ave N, Myrtle Beach, SC 29577, United States
Website: newyorkprime.com
Phone: +1 843-448-8081
Store Hours: Mon-Sun 5pm-10pm 
2. Mill Pond Steakhouse, Rembert, South Carolina
South Carolina's tiny historic town hides one of the restaurant scene's best-kept secrets-a full menu of fine dining you'd expect to find only in a much larger metropolis. A 40-day-aged certified Angus prime or choice steak is then grilled on high heat to perfection until it's absolutely delectable. As well as having a lamb dish, salmon, and crab cake, you can also find other tasty options.
Location: 84 State Rd S-28-2 #9614, Rembert, SC 29128, United States
Website:  millpondsteakhouse.com
Phone: +1 803-425-8825
Store Hours: Tue-Sat 5pm-10:30pm
3. Burwell's StonefireGrill, Charleston, South Carolina
Burwell's steak is probably unlike any other steak you've ever tasted. It takes time and effort to create a perfect steak (literally). The steak is aged in their custom cooler, seasoned with only flavor-enhancing seasonings at the right time (there is such a thing as a "right" time to season), then cooked over their wood-fired grill to perfection. There will be a noticeable difference in taste.
Location: 14 N Market St, Charleston, SC 29401, United States
Website: burwellscharleston.com
Phone: +1 843-737-8700
Store Hours: Wed-Thu 4pm-9pm, Fri-Sat 4pm-9:30pm, Sun 4pm-9pm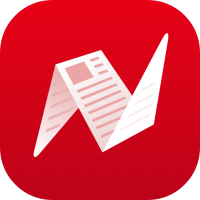 4. Grill 225, Charleston, South Carolina
Charleston's only USDA-certified prime steak restaurant is one of the area's top steakhouses. A 42 to 50-day wet aging process is used on all beef products, including the filet mignon. We've never seen anything like that around here.
Located in the heart of the historic Charleston district, Market Pavilion Hotel's restaurant is one of the hotel's highlights. From appetizers to main courses, the store offers classic and contemporary steakhouse dishes. The restaurant serves several menu highlights, including a fried lobster tail and a shrimp brulee made with baked shrimp, garlic butter, and Italian breadcrumbs.
Diners with sophisticated palates will also enjoy a few specialty entrees. Among the best specialties, you will find United States Department of Agriculture prime filets fois gras, prosciutto-and-provolone stuffed veal rib chops, and vegan tofu cassoulet.
Location: 225 E Bay St, Charleston, SC 29401, United States
Website: marketpavilion.com
Phone: +1 843-266-4222
Store Hours: Mon-Sun 5:30pm-10pm
5. Ruth's Chris Steak House, Greenville, South Carolina
In Greenville, Ruth's Chris has an outpost with a number of nearby attractions. For those looking to dine or drink beforehand, venues like the BMW International Center for Automotive Research, Greenville Symphony Orchestra, Carolina Ballet Theatre, and Euphoria BMW Charity ProAm are excellent choices.
It's known for its USDA prime steaks prepared tableside at 500 degrees-from filets to Porterhouses for two-at Ruth's Chris Steak House restaurants all over the country. Among the specialties are the Caribbean lobster tail, chicken breast stuffed with garlic herb cheese, and lamb chops with fresh mint.
Location: 250 Riverplace Greenville, SC 29601
Website: https://ruthschris.net/our-restaurants/downtown-greenville-sc/
Phone: 864-242-2000
Store Hours: Sun 4pm–9:30pm,
Mon-Thu 4pm–9:30pm,
Fri-Sat 4pm–10:30pm
Are you in South Carolina looking for a delicious steak dinner? With countless outstanding steakhouses and chophouses in South Carolina, you'll find the right meal.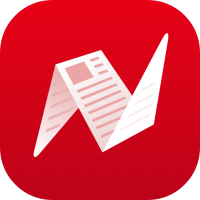 This is original content from NewsBreak's Creator Program. Join today to publish and share your own content.