What about some great places to kick back, relax and eat delicious meat? There are a lot of excellent steakhouses in Rhode Island that serve the finest steak. This steakhouse guide will provide you with exceptional service and 5-star cuisine.  
1. 22 Bowen's Wine Bar & Grille, Newport, Rhode Island
The 22 Bowen's in Newport is the best steakhouse, and we could easily list more than 22 reasons. You'll want to order the Tavern Tasting Menu, a three-course dinner with several choices, but you'll only want one thing: a steak. There is also a potato side dish and asparagus served with it.
Location: 22 Bowen's Wharf, Newport, RI 02840, United States
Website:  22bowens.com
Phone: +1 401-841-8884
Store Hours: Mon-Thu 12pm-3:30pm/5pm-9pm, Fri-Sat 12pm-3:30pm/5pm-10pm, Sun 12pm-3:30pm/5pm-9pm
2. Fresco, East Greenwich, Rhode Island
The incredible homemade bread is the perfect way to begin a meal, followed by one or two delicious appetizers, an incredible steak, and dessert. Try dining in on weeknights, too—Fresco offers a great Monday night salad and steak deal!
Location: Fresco, 301 Main St, East Greenwich, RI 02818, United States
Website:  frescori.com
Phone: +1 401-398-0027
Store Hours: Mon-Thu 4:30pm-9:30pm, Fri-Sat 4:30pm-10pm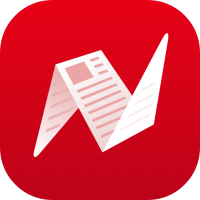 3. Fleming's Prime Steakhouse & Wine Bar, Providence, Rhode Island
A dining experience is outsized at Fleming's, from the powerful arugula olive tapenade to the silken signature martini. There is a clubby atmosphere softened by R.E.M. and Mellencamp tunes, and the service is prompt and efficient without being intrusive. While the lobster tempura is a stunning appetizer, the jalapeno and ginger dipping sauces make it nearly a meal unto itself. While the sautéed mushrooms are heavily peppered, the lightly seasoned bone-in rib-eye is a masterful exercise in simplicity. Hand-cut USDA Prime beef is available as filets and New York strips and dry-aged, wet-aged, and dry-aged beef, all of which are seared by intensely high heat for an outer steakhouse crust. 
Location: The Residences Providence, 1 W Exchange St, Providence, RI 02903, United States
Website: flemingssteakhouse.com
Phone: +1 401-533-9000
Store Hours: Mon-Sat 4pm-10pm, Sun 4pm-9pm
4. The Capital Grille, Providence, Rhode Island
These chain restaurants feature steaks and martinis along with big red wines for liquid capital. A bar with lobster and crab cakes, mini tenderloin sliders, and pineapple-infused Stoli martinis is available for adults. The sirloin and Delmonico steaks are both top-notch dry-aged steaks. We dare you not to stuff yourself silly as well as creamed spinach, oysters, and shrimp cocktail. There are enough resources to share among all sides. This is the place for you if excess is your thing. Whether topped with fresh berries or flourless chocolate espresso cake, cheesecake is the traditional way to close out your dessert.
Location: 10 Memorial Blvd Ste 101, Providence, RI 02903, United States
Website: https://www.thecapitalgrille.com/locations/ri/providence/providence/8059
Phone: +1 401-521-5600
Store Hours: Mon-Thu 11:30am-10pm, Fri 11:30am-11pm, Sat 5pm-11pm, Sun 4pm-9pm
5. Ten Prime Steak & Sushi
A clever combination of upscale dining and a nightclub atmosphere, 10 Prime Steak & Sushi fits right in between New York and Boston. The place has become known for chandeliers and curtained and backlit partitions, but 10 Prime amps up the atmosphere with salsa music, curvaceous statuary, and fresh flowers in tiny glass vases suspended from cast-iron rails. There is friendly service and a pricey and comprehensive wine list and dinner menu that weighs beefy entrées equally with creative sushi and seafood. Shake up designer sushi rolls with the warm and smoky Sho Chiku Bai saké to complement crab and shrimp fillings and cooked lobster, topped with sevruga caviar. Potatoes au gratin are included in the la carte sides. With 3D glasses, desserts take on a playful touch: Enjoy apple-berry cobbler topped with homemade vanilla ice cream and a shortbread crust that tastes just like butter cookies.
Location: 55 Pine St, Providence, RI 02903, United States
Website: tenprimesteakandsushi.com
Phone: +1 401-453-2333
Store Hours: Mon-Sat 4:30pm-10pm
Restaurants of all types are available in Rhode Island! The key is to know what to look for. Whether you like seafood or diners, there are many restaurants to choose from in Rhode Island. You can even find great steakhouses here and there.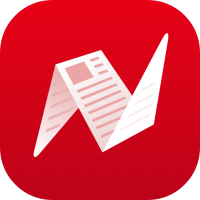 This is original content from NewsBreak's Creator Program. Join today to publish and share your own content.