A good cut of prime beef can make you feel like you are outside of time and space. There are many famous steakhouses in Pennsylvania where you can enjoy the experience. Whether you want a classic T-bone with vegetables or Brazilian-style meat, you'll have something to suit your palate. 
Usually, there was the steakhouse in every town - where you went to celebrate your anniversary, your promotion - and everywhere else. There was nothing more, or less, expensive or classy than a steakhouse. Originally, they served as destination restaurants.
You are sure to enjoy these steakhouses whether you prefer a classically American or exotic flavor. 
1. Chops Restaurant and Bar, Philadelphia, Pennsylvania
The Chops Restaurant and Bar are located inside Philadelphia's Comcast Center--the nation's tallest and greenest building. Dining and service are rendered in style with the distinctive architecture and fountains of the Comcast building. By pushing the boundaries of culinary creativity, Chops has redefined the modern American steakhouse.
Among the menu items are USDA prime cuts of beef, fresh catches of fish and shellfish, and seasonal and local ingredients. Along with steak, chops, and seafood, Chops offers several signature dishes. This includes whole-roasted chicken, shrimp risotto, goat cheese gnocchi with braised short ribs, and the Chilean sea bass.
Approximately 100 world-class wines are available for guests to choose from.
Location: 1701 John F Kennedy Blvd, Philadelphia, PA 19103, United States
Website: chopsphilly.com
Phone: +1 215-567-7111
Store Hours: Mon-Fri 11:30am-8pm
2. Emeril's Chop House, Bethlehem, Pennsylvania
Emeril's Chop House, a modern dining concept from Emeril Lagasse, is located at the Sands Bethlehem Resort. Emeril's boasts a sleek, modern decor, a spacious dining room, and two front wine cellars. The restaurant also has separate private dining rooms. Custom racks of polished steel hold 2,500 carefully chosen bottles in the cellar. A cocktail lounge adjacent to the casino looks out onto the casino floor.
As you would expect from Lagasse, the menu is full of excitement. The New Orleans-style BBQ shrimp restaurant menu features starters like grilled octopus salad, beef tip risotto, and the signature New Orleans-style BBQ shrimp. Also available are a raw bar and an a la carte menu that offers items like Maine lobster, gulf shrimp, fresh-shucked oysters, and top neck clams. There are 16-ounce ribeye and double-cut premium pork chops among the steaks and chops.
Location: 77 Wind Creek Blvd, Bethlehem, PA 18015, United States
Website: https://emerilsrestaurants.com/emerils-chop-house/
Phone: +1 877-726-3777
Store Hours: Mon-Sun 5pm-10pm
3. Ruth's Chris Steak House, Pittsburgh, Pennsylvania
Diners can take pleasure in viewing the dancing water fountain and stunning outdoor ice skating rink at this Downtown Pittsburgh landmark referred to as the "crown jewel of the Pittsburgh skyline." There is access to the Cultural District, consisting of the August Wilson Center, Benedum Center, Byham Theater, Heinz Hall, O'Reilly Theater, and Cabaret at Theater Square.
It's known for its USDA prime steaks prepared tableside at 500 degrees-from filets to Porterhouses for two at Ruth's Chris Steak House restaurants all over the country. Entree specialties include Caribbean lobster tails, chicken breasts stuffed with garlic herb cheese, and lamb chops served with fresh mint. In addition to this location being a popular spot for dinner, it's also a favorite for after-work outings.
Location: Six PPG Place, Pittsburgh, PA 15222, United States
Website: https://www.ruthschris.com/restaurant-locations/pittsburgh/
Phone: +1 412-391-4800
Store Hours: Mon-Thu 5pm-8:30pm, Fri-Sat 4:45pm-10pm, Sun 4:45pm-7:30pm
4. Culhane's Steak House, New Cumberland, Pennsylvania
A classic in the dining scene of New Cumberland since 1956, Culhane's Steak House is a landmark. Elegant eats coupled with a laid-back atmosphere make it perfect for a casual gathering or to mark an important occasion. Try one of their stuffed mushrooms, packed full of jump lump crab meat, and you won't be disappointed.
Location: 1 Laurel Rd, New Cumberland, PA 17070, United States
Website: culhanessteakhouse.com
Phone: +1 717-938-0930
Store Hours: Mon-Sat 11am-10pm, Sun 11am-8pm
5. Ipanema Grille, Scranton, Pennsylvania
Brazilian steakhouses, or churrascarias, are famous for their rodizio-style service that really elevates your dining experience. There is no way you could have a bad meal here since the all-you-can-eat option features more than 12 types of meats and is carved tableside, as they say in Brazil and at Ipanema Grille, Bon appetite!
Location: 1911 N Main Ave, Scranton, PA 18508, United States
Website: ipanemagrille.com
Phone: +1 570-558-0742
Store Hours: Tue-Thu 5pm-9pm, Fri-Sat 5pm-10pm, Sun 5pm-9pm
Despite everything, a great steakhouse still has something admirable about it, something comforting about its luxury appointments and dedication to a single style. It is comforting about a menu you can read without opening your eyes. It is true that sometimes, you are so hungry that only a perfectly cooked thick-cut steak will satisfy you.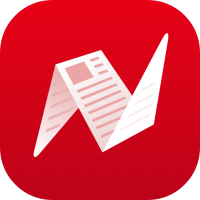 This is original content from NewsBreak's Creator Program. Join today to publish and share your own content.