In search of a steakhouse in Portland? There's no need to worry. Our editors and locals scour the city and suburbs for the best places. Besides getting terrific recommendations, we also give you options by pointing you towards areas where Steakhouses are prominent, such as Downtown. Since you have to eat anyway, you should make the most of Portland's great offerings.
Many great steaks in Portland are served by regular restaurants, like the garlic-rosemary steak at Luce, the A5 Wagyu at Castagna, and steak fries at St. Jack. Sometimes, though, only a proper steakhouse will do justice to your appetite. You'll find below five of Portland's best steakhouses, ranging from the modern to the old-school, the inexpensive to the likely to make your expense account red-flagged.
1. El Gaucho, Portland, Oregon
The restaurant's steak program is comprised of Angus Beef tenderloin files that are custom-aged and 28-day dry-aged from Niman Ranch all-natural beef. A unique charcoal grill and open exhibition kitchen are used to prepare steaks and chops.
They offer bone-in ribeyes and 12-ounce filet mignons. At El Gaucho, the Chateaubriand is served tableside for two as one of the signature steaks. Tenderloin center cut 20 ounces served with baked potatoes, asparagus, broiled tomato, and cliff sauce. There are non-steak options, too, like grilled wild salmon and fire-roasted chicken.
Location: 319 SW Broadway, Portland, OR 97205, United States
Website: elgaucho.com
Phone: +1 503-227-8794
Store Hours: Tue-Sat 4:30pm-11pm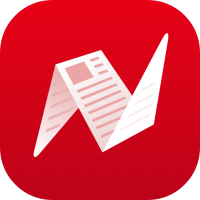 2. Porters Restaurant and Bar, Medford, Oregon
In addition to receiving numerous awards, Porters has also won "Best Medford Restaurant," "Best Cocktail," "Best Steak," and "Best Patio Dining" -- among many others. A broad menu is available at the restaurant, including steak, seafood, poultry, and desserts. While you feast on delicious food at Porters, you can enjoy the unique ambiance of a former train station.
Location: 147 N Front St, Medford, OR 97501, United States
Website: https://www.porterstrainstation.com/
Phone: +1 541-857-1910
Store Hours: Mon-Sun 4pm-9pm
3. Morton's The Steakhouse, Portland, Oregon
In Portland's Southwest neighborhood, Morton's Southwest is an offshoot of the classic steakhouse. There is also an Oregon Ballet, a Portland Opera, and the Broadway Series events at Keller Auditorium right across the street. Besides being near the Portland Riverfront, the restaurant is also close to Rose Garden Arena and the Portland riverfront.
Among the menu items at Morton's are USDA prime steaks, a signature burger, fresh seafood, and more. Since the restaurant's opening, there have also been several non-steak offerings. For example, diners may dig into dishes like shrimp scampi capellini, miso-marinated sea bass, and Christopher's breaded chicken.
Those who come for the steak may choose 10 options, including a 12-ounce filet mignon, 16-ounce New York prime, and 24-ounce porterhouse. The restaurant also offers various ways for guests to upgrade their experiences, such as ordering chilled crustaceans on the Ocean Platter or top steaks with cold water lobster tail, black truffle butter, or bacon-wrapped scallops.
Location: 213 SW Clay St, Portland, OR 97201, United States
Website: mortons.com
Phone: +1 503-248-2100
Store Hours: Sun-Thu 5pm-9pm, Fri-Sat 5pm-10pm
4. Barney Prine's Steakhouse and Saloon, Prineville, Oregon
In either case, the Old West theme at Barney Prine's Steakhouse and Saloon will either be charming and rustic or won't suit your needs. But if you're looking for good food in a restaurant that doesn't take itself too seriously while celebrating its heritage, then Barney's might be what you're looking for. Dinner and lunch are served at Barney's; the restaurant specializes in hand-cut steaks. The restaurant offers house salad wedges and soups of the day for dinner.
Location: 389 NW 4th St, Prineville, OR 97754, United States
Website: https://www.barneyprines.com/
Phone: +1 541-447-3333
Store Hours: Wed-Sun 4pm-9pm
5. Haines Steakhouse, Haines, Oregon
There are hearty steaks, succulent seafood, a fresh salad bar, juicy burgers, and gourmet desserts at the Haines Steakhouse in Haines, Oregon. Unsure what to order? Take a look at the Steakhouse Combo Sampler. The brisket, barbecued ribs, and prime rib are all smoked.
Location: 910 Front St, Haines, OR 97833, United States
Website: wwwhainessteakhouse.com
Phone: +1 541-856-3639
Store Hours: Wed-Fri 4:30pm-8pm, Sat 3:30pm-8pm, Mon 4:30pm-8pm, Sun 12:30pm-8pm
Oregon's numerous steakhouses and saloons are a testament to the Wild West's roots. You'll find glitzy servers and extravagant shows at the steakhouses. One of the above-listed steakhouses is the right place for you to celebrate an event with family or friends.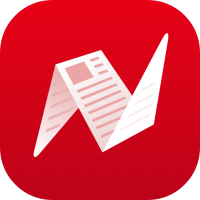 This is original content from NewsBreak's Creator Program. Join today to publish and share your own content.