Although chicken-fried steak remains Oklahoma's state dinner's main protein, steaks are probably the most ubiquitous meal here. A great cut of meat can be found at these steak restaurants, regardless of whether you want an upscale or casual dining experience.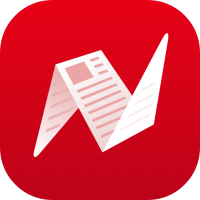 1. Boulevard Steakhouse, Edmond, Oklahoma
It's a posh, luxurious restaurant that serves food that tastes gourmet but also feels comforting. Hand-cut steaks are cooked to perfection, accompanied by homemade sauces and sides. Although a baked potato is the traditional pairing with steak, step outside your comfort zone and order au gratin potatoes or roast carrots for a delicious meal. 
Location: 505 S Blvd, Edmond, OK 73034, United States
Website: https://www.boulevardsteakhouse.com/
Phone: +1 405-715-2333
Store Hours: Mon-Thu 5pm-9pm, Fri 5:30pm-11pm, Sun 5pm-8pm
2. PRHYME Steakhouse, Tulsa, Oklahoma
Reservations at this restaurant will require you to don your best clothes. A modern take on the historic steakhouse, the restaurant offers an upscale experience. Pork chops from Duroc, lamb chops from New Zealand, and prime beef aged 30 days are some of the options available to you. 225 wine selections pair perfectly with dinner, so don't miss out on one of them. 
Location: 111 N Main St, Tulsa, OK 74103, United States
Website: https://www.prhymetulsa.com/
Phone: +1 918-794-7700
Store Hours: Mon-Sat 4pm-10pm
3. Mahogany Prime Steakhouse, Oklahoma City, Oklahoma
A well-trained wait staff combines fine dining service with casual flair at this restaurant chain operated by Hal Smith Restaurants Group in Oklahoma City (also located in Tulsa and Omaha). Against the stark white linens and deep, rich mahogany-stained wood, the upholstered booths stand out beautifully. We'll tantalize your taste buds with calamari, bacon-wrapped scallops, shrimp cocktail, and trout dip. Thick, juicy, and well-seasoned corn-fed steaks are grilled in a 900-degree oven and arrive sizzling on a heated plate. When you're serving steaks, serve them with two sides, such as melted cheese and creamed spinach or gratin potatoes and asparagus in buttery hollandaise sauce. Pistachio-crusted sea bass is one of the nightly seafood specials. Choose one of the good wines on the list to pair with your entrée. There is always something chocolate in our "Something Chocolate" dessert, and you'll not forget it.
Location: 145 W. Sheridan Ave., Oklahoma City, OK 73102
Website: https://mahoganyprimesteakhouse.com/locations/mahogany-downtown-okc/
Phone: (405) 208-8800
Store Hours: Sun-Thu 5pm-9pm, Fri-Sat 5pm-10pm
4. Mickey Mantle's Steakhouse, Oklahoma City, Oklahoma
Baseball memorabilia lines the walls in this refined speaker, and trophy cases line the walls too, it's a go-to destination for impressing guests from out of town. On game nights, the venue doubles as a lively bar. An imposing rib-eye accompanied by fried okra and creamed corn would have delighted Mickey Mantle. It is possible to enjoy mesquite-smoked filets with spicy sweet potatoes for those with a smaller appetite. We recommend the pan-roasted sea bass or cracking and splitting Alaskan king crab legs to seafood lovers. There is no question that the best Caesar salad in Oklahoma City can't be beaten by the apple salad, which boasts iceberg, walnuts, and grapes coated in blue cheese dressing. 
There is nothing better than an oven-baked crab cake with beurre blanc sauce or a bowl of lobster bisque. The steakhouse provides gluten-free dishes for diners with special dietary needs. Apple pie and chocolate cake are popular homemade desserts containing gourmet spices and are served à la mode. A dedicated sommelier at the hotel offers more than 400 choices of wine, including half-bottle offerings, premium wines by the glass, and fine after-dinner drinks.
Location: 7 S Mickey Mantle Dr, Oklahoma City, OK 73104, United States
Website: https://mickeymantlesteakhouse.com/
Phone: +1 405-272-0777
Store Hours: Tue-Thu 4:30pm-9pm, Fri-Sat 4:30pm-10pm
5. Molly's Landing, Catoosa, Oklahoma
Molly's Landing has some of the best steaks in Tulsa, but it also has the freshest seafood. Having a meal at the restaurant is a great experience as it is a log cabin home kit. You will have a private dining room and be able to arrive by helicopter for an evening to remember. 
Location: 3700 N Old Hwy 66, Catoosa, OK 74015, United States
Website: http://mollyslanding.com/
Phone: +1 918-266-7853
Store Hours: Mon-Sat 4pm-10pm
Do you need a juicy, tender steak? Feel like trying out a new restaurant, but need a juicy, tender steak? Many award-winning steakhouses can be found in Oklahoma, offering upscale as well as casual dining.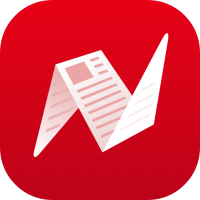 This is original content from NewsBreak's Creator Program. Join today to publish and share your own content.