Meat and potatoes are popular foods in North Dakota. There are few things better than a thick, juicy steak after a hard day of work. North Dakotans are big beef fans. Take a seat at one of these great steakhouses in the state to satisfy your urge for a hearty cut of meat.
1. Outlaws Bar & Grill, Watford City, North Dakota
Outlaws is another treasure in western North Dakota. Enjoy a steak salad so tasty you'll forget about all the competition. As an appetizer, try the Wild Bill Hickock wings and finish your meal with the Winchester (a rib eye with olive butter crust) or the Doc Holliday (a petite steak). The Teddy (a 54-ounce long-bone ribeye) is a great option for adventurous diners.
Steak is available everywhere, but only the best restaurants can make it right. Many delicious steakhouses and restaurants in North Dakota would appeal to any carnivore. Whenever you order a steak, you can be sure that it will be cooked to perfection. This is where to go if you're hungry.
Location: 120 Main St S, Watford City, ND 58854, United States
Website: https://www.outlawsbarngrill.com/owc/
Phone: +1 701-842-6859
Store Hours: Mon-Sat 4pm-10pm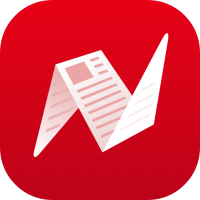 2. 40 Steak & Seafood, Bismarck, North Dakota
North Dakota's western region is known for cowboys and outdoor enthusiasts-a lifestyle that calls for a good steak. It's hard to find a better steak and seafood restaurant than 40 Steak & Seafood. They offer various choices that include a bone-in New York strip and a King Cut Cowboy rib eye to satisfy even the most demanding appetites.
A different aspect of North Dakota is reflected in each of the dining rooms at 40 Steak & Seafood. The USDA's prime steaks include boneless ribeyes, bacon-wrapped fillets, flat irons, and hanger steaks with bacon and gorgonzola mustard. You can also splurge on one of their bone-in ribeyes, either dry-aged for 90, 150, or even 260 days. That's certainly something you don't see too often.
Location: 1401 E Interchange Ave, Bismarck, ND 58501, United States
Website: 40steakandseafood.com
Phone: +1 701-255-4040
Store Hours: Mon-Thu 4pm-10pm, Fri-Sat 4pm-11pm
3. Cork' N Cleaver, Fargo, North Dakota
Fargo's Cork's Cleaver, a good place to get great cuts of meat since the 1970s, remains a fixture in the city. The Cork's Pride is a specialty 14-ounce center-cut sourced from the tip of the sirloin swirl, the perfect treat for yourself. Steakhouses won't be the same for you.
Location: 3301 S University Dr, Fargo, ND 58104, United States
Website: fargocork.com
Phone: +1 701-237-6790
Store Hours: Mon-Sat 4pm-11pm, Sun 4pm-10pm
4. The Walrus Restaurant, Bismarck, North Dakota
Although The Walrus is located in a slightly drab strip mall, stepping inside the doors will reveal a bustling and welcoming dining experience. The Walrus is a local favorite, offering 40 taps of American craft beer, including darks like Boulevard Chocolate Ale and unusual beers like New Belgium Heavenly Feijoa. Aside from beer, the Walrus offers various pub fare, including food like steaks, burgers, pizzas, and pasta. We recommend the cajun-blackened salmon or the shrimp diablo': pasta with onions, peppers, garlic, green chilies, and jalapenos in hurricane cream sauce.
Location: 1136 N 3rd St, Bismarck, ND 58501, United States
Website: thewalrusrestaurant.com
Phone: +1 701-250-0020
Store Hours: Sun-Thu 10:30am-9pm, Fri-Sat 10:30am-10pm
5. Texas Roadhouse, Grand Forks, North Dakota
There's no denying that Texas Roadhouse is one of the world's most famous steakhouse names, and for a good reason. Since it was first opened in 1970, this quirky western steakhouse has created some of the best steaks throughout the country and has an excellent reputation for service. Try one of their favorites, such as rattlesnake bites or cactus blossoms, and then work your way up.
Location: 3200 32nd Ave S, Grand Forks, ND 58201, United States
Website: togo.texasroadhouse.com
Phone: +1 701-746-7427
Store Hours: Mon-Thu 3pm-10pm, Fri-Sun 11am-10pm
Do you want to know where your best steak dinner in North Dakota is? There are plenty of options for you, from Bismarck to Devil's Lake and beyond. You can find everything from prime wagyu cuts to classic t-bones at these top steakhouses in North Dakota, whether you're planning on treating yourself or celebrating an occasion.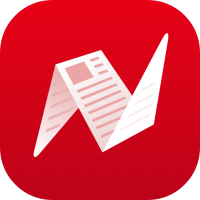 This is original content from NewsBreak's Creator Program. Join today to publish and share your own content.