Eiliv-Sonas Aceron/Unsplash
Ohio is a state in the United States of America's midwestern area, with 11.8 million people, making it the country's seventh most populous and ninth most densely populated state.
The Rock and Roll Hall of Fame, the National Museum of the United States Air Force, Cedar Point Amusement Park, Hocking Hills State Park, Amish Country, Columbus Zoo and Aquarium, Cincinnati Museum Center, and several other sites are all located in Ohio.
The state is also noted for its diverse range of mixed-culture cuisines, including everything from traditional dishes to contemporary cuisines. 
The following is a list of five of Ohio's top breakfast eateries.
Hanging Over Easy
The motto of this lovely restaurant, located at 1646 Neil Avenue in Columbus, is "Breakfast Cure-All." They provide some of the best classic dishes with a wide menu that includes breakfast tacos, breakfast quesadillas, breakfast sandwiches, burritos, and more.
To ensure that you are as comfortable as possible, the restaurant has a simple, informal style with simple quality seats next to gorgeous hardwood tables and the spectacular counter on the bar. 
If you prefer to eat outside, the restaurant also features a great outdoor bar with tall stools.
Customers can dine-in, order takeout, or have their food delivered to their doorstep. Please contact them at +1 614-586-0070 if you have any questions.
Scramblers.
Located at 7395 OH-3 in Westerville, this informal restaurant delivers some of the best casual American breakfast meals. They have a large menu with delicious breakfast dishes such as scrambled eggs, omelet with fruit, pancake, wild western omelet, hash brown with egg, and many others to pick from.
When dining here, the restaurant offers a basic and immaculate atmosphere with lovely seats and a well-decorated table and counter, giving you a high-end experience. To ensure that you are as comfortable as possible, the restaurant provides plenty of room between seats and tables.
They provide dine-in, takeout, curbside pickup, and delivery services to all customers, and if you have any questions, you can call them at +1 614-901-9604.
Butter Cafe
This lovely restaurant, located at 1106 Brown Street in Dayton, has a simple basic design with light walls and good wooden finishes, giving it a sophisticated atmosphere. 
The restaurant ensures your comfort by providing lovely, well-spaced chairs on clean tables and a long bar.
Organic American breakfast foods, including vegan ones, are available. Their large menu features delectable dishes such as french toast breakfast, breakfast burrito, blueberry pancakes, corned beef hash, eggs benedict, and more, as well as beverages such as coffee and bloody mary.
Customers can eat in, take out, or have food delivered to them. Please contact them at +1 937-985-9917 if you have any questions.
SuperChefs Breakfast & More
This lovely restaurant, located at 1344 Cherry Bottom Road in Gahanna, features a traditional dark-themed decor with numerous amazing art pieces, creating a relaxing atmosphere. 
They have wonderful comfortable seats and excellent hardwood tables that are well spaced from one another for a more relaxing experience.
Their distinctiveness is reflected in their delectable fare, including breakfast nachos, super chef's breakfast pizza, strawberry waffles, chef omelet, Elvis waffle, red velvet pancakes, blueberry pancakes, and other delectable alternatives.
They provide both takeout and delivery services, and you can call them at +1 614-532-8030 if you have any questions.
Waffle House
This simple diner, located at 7163 OH-37 in Sunbury, offers a wide variety of unique dishes, including steak and eggs, eggs with hashbrowns, smothered hash browns, bacon grilled cheese sandwich, and more.
The restaurant has a lovely casual style with wide windows that circle the entire building, providing ample light. To ensure that you are as comfortable as possible, the furniture is adequately spaced and cushioned.
All customers have the option of dining in or ordering takeout. Please contact them at +1 740-368-8900 if you have any questions.
If you have visited any of the eateries mentioned above, please leave a remark.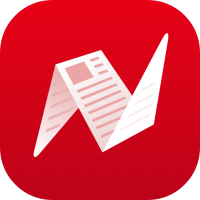 This is original content from NewsBreak's Creator Program. Join today to publish and share your own content.