Oregon is a Western United States state located in the Pacific Northwest. Much of Oregon's northern border with Washington is marked by the Columbia River, while much of its eastern border with Idaho is characterized by the Snake River.
Oregon's food and beverage artists are tastemakers and trendsetters. They have artisan sea salt, ice cream, cheese, and more, as well as artisan beer, micro-distilleries, and 17 wine regions.
Oregon is described as an "ever-expanding gastronomic nirvana" by the New York Times Magazine. Award-winning chefs, restaurants, and farmers from Oregon have been featured in national and international media, don't miss the Oregon Truffle Festival in January, the Oregon Cheese Festival in March, and Feast Portland in September, a world-class food and wine festival.
We have prepared five suggestions for the best breakfast restaurants in Oregon.
Biscuit Cafe
For the best breakfast in Oregon, go to the Biscuit Cafe in 19273 Molalla Ave, Oregon City, OR 97045, United States, starting at 7 a.m.
This restaurant has created a name by serving delectable breakfast fares such as soup, gourmet hamburgers, and locally baked biscuits and gravy. 
Their success is attributed not just to their special meals but also their hardworking employees and excellent customer service, as they are dedicated to success.
This unassuming diner provides free WiFi to its patrons, allowing you to eat your breakfast while surfing the web.
According to customer reviews, most consumers appreciate their delectable breakfast entrees, including avocado toast and chicken fried steak.
Call them at +1 503-744-0094 to place your orders or inquire about anything.
Fuller's Coffee Shop
This old-school-style coffee shop is located in the center of the Pearl District at 136 NW 9th Ave, Portland, OR 97209, United States, where you may dine in or pick up your favorite American Cuisine items from the curbside.
The linoleum floors, classic swiveling chrome seats, basic flatware, and a neon clock on the wall, to name a few, all contribute to the restaurant's style and decor. If not eating at their famous meandering Formica counter, customers can order delivery and enjoy a light lunch at their outside seating.
Fuller's serves breakfast all day, and you won't want to miss their delightful menu items, including pigs in a blanket, chili burgers, eggs and omelets, hash browns, French toast, fried cinnamon buns, and bread, among other delicious dishes.
Call them at +1 503-222-5608 if you have any questions or need to place an order.
The Original Pancake 
At the first pancake house, start your morning in a relaxed 1950s style. At this historic eatery, the rare pottery decor and wooden panels stand out.
Their servers are dressed in tennis shoes and skirts to give you the most delicious meals on their menu, evoking the golden old days.
The assortment of pancakes, omelets, assorted dry cereal, crêpes, and whipping pure ice cream that brings forth the best American food cannot be complete without trying them.
Get a platter of their specialty meals, including the famed apple pancake and the Dutch baby, at 8601 SW 24th Ave, Portland, OR 97219, United States.
Dine-in, curbside pick-up, and delivery are all available. For additional information, call them at +1 503-246-9007.
Cadillac Cafe
The Cadillac cafe has crafted its image to reflect a classic style that appeals to guests' eyes, including their red convertible antique Cadillac, which is on exhibit at the restaurant.
This restaurant had been offering some of the best breakfast meals in Oregon, as well as some rib-sticking brunch platters, for over 20 years.
Breakfast can be enjoyed in a pleasant environment with lovely flowers or outside seats for those who prefer to enjoy the morning sun and wind while enjoying their breakfast.
Visit the Cadillac Cafe in 1801 NE Broadway, Portland, OR 97232, United States for a solo meal or a family meal because they have a children's menu. Among other delectable dishes, you should try their famed breakfast cosmo, French toast, black tea, and burgers.
Please contact them at +1 503-287-4750.
If you have any questions, please don't hesitate to contact them.
Busick Court Restaurant
For some of the best breakfasts in town, go to the Busick Court restaurant in downtown Salem, located at 250 Court St NE, Salem, OR 97301, United States.
The restaurant is ideal for you and your family because it has a children's menu and serves breakfast all day. Order spaghetti, fresh soups, salads, sandwiches, and specialty omelets and scrambles, among other things.
Curbside pickup and delivery are included in the service. If you have any questions, you can call them at +1 503-370-8107.
In the comments box, let us know what you think about these establishments.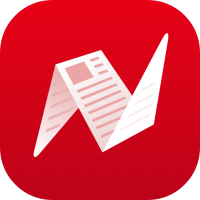 This is original content from NewsBreak's Creator Program. Join today to publish and share your own content.