Would you like to dine on some of New Hampshire's best steaks? There are many excellent steakhouses in this small state. There are plenty of chophouses in the area that cater to locals and visitors alike. We've selected our favorites among New Hampshire's steakhouses.
1. Red Parka Steakhouse & Pub, Glen, New Hampshire
It seems ridiculous to claim that the best steaks at Red Parka are among the best après ski experiences in the state, but they are. We're glad to include this Glen location on our list since it's family-friendly and reasonably priced. 
The Red Parka Steakhouse and Pub offers a full-service restaurant with a separate pub featuring live entertainment for good food and good times.
Location: 3 Station St, Glen, NH 03838, United States
Website: redparkapub.com
Phone: +1 603-383-4344
Store Hours: Tue-Thu 4pm-8pm, Fri 4pm-9pm, Sat 3pm-9pm, Sun 3pm-8pm
2. Hanover Street Chophouse, Manchester, New Hampshire
This classic steakhouse is well worth a visit, whether your ultimate goal is a night out on the town or a good meal. Whether you want a quick bite at the bar or a hearty meal in a heavenly environment, this restaurant has it all. 
With the best steaks and freshest seafood in Manchester, the Hanover Street Chophouse is the place to be. With their hand-selected beef and ocean-fresh seafood, we only serve the very best. In addition to providing impeccable service without being intimidating, we are freshly dedicated to classic plating food. Combined with a cozy and comfortable environment, your dining experience is sure to be extraordinary and memorable.
Location: 149 Hanover St, Manchester, NH 03101, United States
Website: https://hanoverstreetchophouse.com/
Phone: +1 603-644-2467
Store Hours: Tue-Fri 5pm-8pm, Sat 5pm-9pm
3. The Tuckaway, Raymond, New Hampshire
A meat market originally, the Tuckaway quickly evolved into one of the best steakhouses in the state. Featuring a diverse menu and fine drink pairings, this venue is as fresh as they come. Guy Fieri named it among his all-time favorites, so whether you live around the corner or take the drive, you're sure to enjoy it. 
The people here are friendly and ready to provide you with excellent service in this casual environment. Many awards have been given to the restaurant, and not just for its delicious burgers. All the meals at this restaurant are praised, whether they are steak or lobster rolls.
Don't forget to visit The Butchery before leaving. Here you can buy hand-cut steaks, burgers, and more to grill yourself at home.
Location:  58 NH-27, Raymond, NH 03077, United States
Website: thetuckaway.com
Phone: +1 603-244-2431
Store Hours: Sun-Thu 11am-8pm, Fri-Sat 11am-9pm
4. Gauchos Churrascaria, Manchester, New Hampshire
Gauchos Churrascaria offers a Brazilian take on the traditional steakhouse. Guests will enjoy fresh cuts of rotisserie-cooked meats at the table, with carvers cutting up continually fresh cuts of rotisserie-cooked meats at the table. This Manchester mainstay is known for its all-you-can-eat meats, whether it's a bacon-wrapped fillet or a juicy pork loin. 
Location: 62 Lowell St, Manchester, NH 03101, United States
Website: gauchosbraziliansteakhouse.com
Phone: +1 603-669-9460
Store Hours: Tue-Wed 4pm-8pm, Thu-Sat 4pm-9pm, Sun 10am-2pm/4pm-8pm
5. The Library Restaurant, Portsmouth, New Hampshire
The Library, housed in an 18th-century mansion, is perhaps the Seacoast's most elegant location to enjoy a steak. From George Washington to John F. Kennedy, dine where American royalty once rested during its tenure as a hotel and enjoy a fine cut of meat alongside other delicious offerings. 
Location: 401 State Street #5, Portsmouth, NH 03801, United States
Website: https://libraryrestaurant.com/
Phone: +1 603-431-5202
Store Hours: Mon-Thu 4pm-9pm, Fri-Sat 4pm-10pm, Sun 1pm-9pm
There is nothing better than delicious steak once in a while. Having a night at a steakhouse can be an excellent way to reward yourself for a job well done or to treat yourself so you can enjoy something special. Many excellent steakhouses can be found in New Hampshire. We have the best New Hampshire steakhouses for anyone looking for upscale dining or good food without the frills.
Discover one of New Hampshire's best steakhouses and get ready for the main event! The restaurants of the Granite State have a great variety of meat options for any taste, whether you're a classic American or Brazilian fan.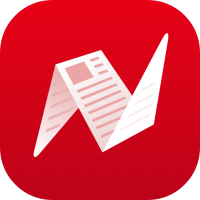 This is original content from NewsBreak's Creator Program. Join today to publish and share your own content.