There are many meanings associated with steak. Ranchers may consider this a mainstay of their lifestyle. Those who enjoy it with friends describe it as an enjoyable high-end experience. The state of Nevada is packed with mouthwatering steakhouses offering everything from classic American fare to high-end dining. We have compiled our top 5 choices of steakhouses in Nevada so you can get your favorite cut.
1. Charlie Palmer Steak, Reno, Nevada
Step into the plush, sunken dining room of the Charlie Palmer Steak branch at the Grand Sierra Resort & Casino and forget any preconceived notions you may have about casino dining. The staff breezes through the specials with an air of aristocracy and friendliness without a bell or whistle, in addition to offering recommendations tailored to taste and budget, the sommelier swings by to offer advice. As you eat the many different dishes, the hours slip away; from the scallops seared to perfection with pork belly and house marmalade to the ahi atop delicate peas and spring onion. It often goes overlooked, but the tender hanger steak, marinated in balsamic, and the 42-ounce porterhouse for two are good choices. Charlie Palmer's steaks are served with a trio of unexpected sauces: his signature, slightly sweet, 16-ingredient secret sauce, classic béarnaise, and herbaceous chimichurri. For an alternative to beef, try the Sonoma free-range chicken with caramelized shallots and roasted lemon pan sauce. The roasted Brussels sprouts are topped with thick-cut smoky bacon. Signature fries and goat cheese mac 'n' cheese accompany the steaks. Dessert should include coconut ice cream (or any other fruit you like).
Location: 2500 E 2nd St, Reno, NV 89595, United States
Website: charliepalmersteak.com
Phone: +1 775-789-2456
Store Hours: Sun-Thu 5pm-9pm, Fri-Sat 5pm-11pm
2. Andiamo Steakhouse, Las Vegas, Nevada
Are you looking for an excellent steak dinner with a bit of Italian flair? It's the place to be at Andiamo Steakhouse. A world-class wine list paired with hearty cuts of steak can make for an evening that will be remembered forever at this elegant Italian steakhouse. A premium American steak and an irresistible italian dish is the perfect combination, right? To accomplish something, you must do it correctly. If you want something charred to heaven, opt for their Tomahawk with their signature sauce.
Location: 301 E Fremont St, Las Vegas, NV 89101, United States
Website: thed.com
Phone: +1 702-388-2400
Store Hours: Mon-Sun 5pm-11pm
3. Ciera Steak and Chophouse, Stateline, Nevada
Ciera at Montebleu's is a modern steakhouse that is the perfect balance of tradition and innovation. The restaurant is famed for its clean lines and high ceilings. Request a booth with velvet curtains. Tempura lobster and seared foie gras are also available, and pine nut-crusted sea bass and spinach cream. The 32-ounce ribeye steak at Ciera's is large enough for two. You can steam, bake, or stuff lobster tails with crab when they reach a weight of four pounds. Big-name California reds are on the wine list.
Location: 55 US-50, Stateline, NV 89449, United States
Website:  montbleuresort.com
Phone: +1 775-588-3515
Store Hours: Thu-Fri 5:30pm-9pm, Sat-Sun 5:30pm-9pm
4. Atlantis Steakhouse, Reno, Nevada
The Atlantis Steakhouse in the Atlantis Casino Resort Spa is easily one of the glitziest spots in Reno. Featuring a wine list that speaks for itself and warm and friendly service, this steakhouse is a classic and sophisticated choice. Also, only 2.6% of the 29,000 restaurants across the US, Canada, Mexico, and the Caribbean have been honored with the prestigious Four Diamond Award. You can also order their delicious shrimp scampi alongside their marbled-to-perfection Cowboy bone-in ribeye.
Location: 3800 S Virginia St, Reno, NV 89502, United States
Website: https://atlantiscasino.com/
Phone: +1 775-824-4430
Store Hours: Wed-Sun 5pm-10pm
5. Sage Room Steak House, Stateline, Nevada
Dishes don't fade away from steakhouse menus – they retire. But the Sage Room proves that will not always be a bad thing. We deplore Caesar salads that skimp on the garlic. The rack of lamb from Australia was brushed with mustard and scented with herbs de Provence just as the black Angus steaks were. For something less traditional, try the roasted jalapeno blackberry demi-glace with seared antelope tenderloin. Enjoy a tableside flambé with bananas Foster and cherries jubilee here. A large plate and high price point are in keeping with the décor of Sage Room.
Location: 18 Stateline Ave, Stateline, NV 89449, United States
Website: https://www.caesars.com/
Phone: +1 775-588-2411
Store Hours: Thu 5:30pm-9pm, Fri 5:30pm-9:30pm, Sat 5:30pm-10pm, Sun-Mon 5:30pm-9pm
Despite Nevada's reputation for world-class casinos and the iconic Sin City, the food scene is also among the best in the country. These are the top steakhouses in Nevada, from Las Vegas to Reno and beyond.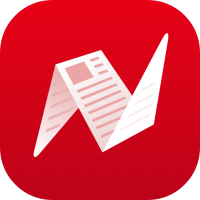 This is original content from NewsBreak's Creator Program. Join today to publish and share your own content.