In search of Nebraska's best steakhouses? We have a wide selection of excellent steak restaurants to choose from, whether you want to check out an old-time favorite or a new hot spot. Top-quality steaks are served at Nebraska's best steakhouses. Throughout Nebraska's history, steak has been a favorite food and will forever remain one of them. Take a look at Nebraska's best steakhouses.
1. Leroy's Steakhouse, North Bend, Nebraska
A slogan of Leroy's is "home-style cooking at its finest." And they're certainly right about that. Featuring everything from fried green beans and coleslaw to ribeyes and sirloins, Leroy's is one of the top restaurants in the state. If you begin with the mozzarella cheese sticks, you should try out the North Bend Club sirloin. 
Location: 710 US-30, North Bend, NE 68649, United States
Website: leroyssteakhouse.com
Phone: +1 402-652-8500
Store Hours: Wed-Thu 5pm-9pm, Fri-Sat 5pm-10pm, Sun 5pm-9pm
2. J. Gilbert's Wood-Fired Steaks & Seafood, Omaha, Nebraska
Its Sunday evening live music and happy hour specials complement the fare at this steak and seafood house in Omaha's Capitol District. Check out the menu with bone-in Kansas City Strip and top sirloin cuts, including a Smoked Old Fashioned. You can take your picks of two sides, such as green beans with pecans, salted baked potatoes, or risotto with wild mushrooms. Instead of beef, opt for roasted salmon over maple planks, scallops over Georges Bank, or half a chicken grilled over mesquite. A carrot cake and a cheesecake-like those found in New York are among the desserts. For wine pairing options with meals, consult the wine list.
Location: 1010 Capitol Ave, Omaha, NE 68102, United States
Website: https://www.jgilberts.com/omaha
Phone: +1 531-222-9218
Store Hours: Mon-Thu 4pm-8:30pm, Fri-Sat 4pm-9:30pm, Sun 4pm-8pm
3. The Viking Restaurant, Blair, Nebraska
This nondescript restaurant has dominated Blair's dining scene for years, and it's easy to understand why. The Viking Restaurant is a favorite among diners because of the cozy atmosphere, the great steak, the homey sides, and the cool drinks. You should choose the Nebraska Strip and make it cajun style.
The people were friendly, and the food was delicious. The trip up to Blair to eat here is a pleasant one. Served for starters are yummy battered onion rings and toasted ravioli. A toasted ravioli that is probably the best you've ever eaten. Neither frozen nor fresh meat is cooked in their restaurants. Get a 1/2 pound burger patty plus tender fried chicken and mashed potatoes with your choice of gravy, plus a baked potato. There was nothing to complain about. 
Location: 2546 US-30, Blair, NE 68008, United States
Website: https://www.facebook.com/vikingfamilyrestaurant/
Phone: +1 402-426-4411
Store Hours: Tue-Sat 4pm-8pm, Sun 11am-7pm
4. Omaha Prime, Omaha, Nebraska
A locally-owned steakhouse located in the Old Market district of the city serves only the highest quality USDA Prime beef. Lump crab cakes, 20-ounce New York strips, 24-ounce porterhouses, and fresh fish are all on the menu. There is a wide selection of wine and craft cocktails. 
Location: 415 S 11th St, Omaha, NE 68102, United States
Website: omaha-prime.com
Phone: +1 402-341-7040
Store Hours: Mon-Sat 5pm-10pm
5. Cascio's Steak House, Omaha, Nebraska
It opened in 1946 and specialized in steak, seafood, and grilled vegetables. Its menu includes toasted ravioli, breaded mushrooms, and grilled chicken. There is also an Italian menu, including chicken cacciatore, fettuccine Alfredo, and grilled halibut and Atlantic salmon. Enjoy the tastes of certified Angus beef in 14-ounce New York strips, 23-ounce porterhouses, and more. You might want to try the chocolate sundae or spumoni as a dessert.
Location: 1620 S 10th St, Omaha, NE 68108, United States
Website:  casciossteakhouse.com
Phone: +1 402-345-8313
Store Hours: Wed-Thu 11am-2pm/4:30pm-8:30pm, Fri 11am-2pm/4:30pm-9:30pm, Sat 4:30pm-9:30pm, Sun 4:30pm-8pm
There's nobody like the Midwest when it comes to steak. Many of the nation's best beef farms set up shop across the Midwest's sprawling plains and wide-open prairies, making it one of the most popular steak-producing regions. Nebraska is part of this, of course. There's no need to worry about missing a special occasion or a home-style meal when you visit the above-mentioned restaurants.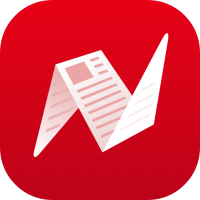 This is original content from NewsBreak's Creator Program. Join today to publish and share your own content.