Minnesotans crave Mexican food as much as their Matamoros counterparts. Sometimes, though, you want a little more than a quick snack from one of the North Star State's excellent taco joints. 
So here are some of our favorite places to sit down and savor excellent Mexican food. 
1. El Burrito Mercado, St. Paul, Minnesota
Arguably the best Mexican market in the Metro Area happens to be attached to one of its best Mexican restaurants. They make some mean masa dishes at El Burrito Mercado. Try one of their specialties like the huarache platter to sample some of the freshest, most flavorful masa in Minnesota. No time for a sit-down meal? No worries! Grab a snack on the run from the express café and deli counter.
Mexican immigrants Tomas & Maria Silva from Aguascalientes, Mexico expanded El Burrito Mercado into a family legacy with their three children, Milissa, Tomas, and Suzanne; it is a St Paul mainstay offering a unique Mexican, Latino marketplace experience. El Burrito features specialty groceries, cooking spices & peppers, including fresh produce, excellent meats, full deli, restaurant, cantina, catering, food truck, imported gifts & home decor.
Location: 175 Cesar Chavez St, St Paul, MN 55107
Website: http://www.elburritostp.com/
Phone: 651-227-2192
Store Hours: Daily 8 am–9 pm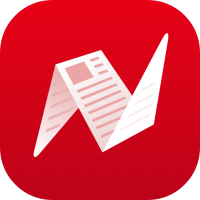 2. Salsa a La Salsa, Minneapolis, Minnesota
Salsa a La Salsa also has an outpost in the Midtown Global Market, which is more bar-oriented than its original location on Nicollet Ave. However, both places serve the same menus, punctuated with fare from the south of Mexico. So if you like your dinner to have some kick, try the shrimp diablo. Have a margarita at the ready, though.
The staff at Salsa a la Salsa create dishes from the central part of Mexico - recipes that have been in the family for generations. Using the freshest and most traditional ingredients, such as corn husks, banana leaves, hominy, cactus, papaya, and pineapple, authenticity is key to their success. They also use spices like achiote, smoked chipotle peppers, chiltepin, and epazote, all enhanced by marinating, grilling, and steaming. From meat, chicken, and seafood to vegetarian and gluten-free, their menu features a wide variety of items that are sure to satisfy your tastes and dietary needs. Their latest creation is an alternative to traditional Mexican chorizo. 
Location: 920 E Lake St #155, Minneapolis, MN 55407
Website: https://www.salsaalasalsa.com/
Phone: 612-872-4140
Store Hours: Mon-Sat 11 am–7 pm
3. Nacho Mama's, Stillwater, Minnesota
The funky little restaurant on Stillwater's Main Street is called Nacho Mama's. Not only does it pull off fresh, authentic-tasting Mexican cuisine, the restaurant also mixes several custom cocktails (yes, margaritas, too). During warm weather, try and nab a seat on the patio. It doesn't have much of a view, but the décor and atmosphere make up for it. 
Location: 312 Main St S, Stillwater, MN 55082
Website: http://www.nachomamasmn.com/
Phone: 651-439-9544
Store Hours: Daily 11:30 am–9 pm
4. Mexico Lindo, Duluth, Minnesota
There are a couple of problems with choosing a Mexican restaurant in Duluth. One is authenticity, and the other is lack of consensus. The founder of Mexico Lindo, is from Jalisco and has successfully operated other Mexican establishments. As far as consensus over the best Mexican food in Duluth, Mexico, Lindo garnered nearly 30 percent of the votes in a recent poll. "None are worthy" came in second with about a quarter of the options. So, at the risk of irking some folks, we're going to say that Mexico Lindo is the best thing going in Duluth. Try the Lindos Special for a little convincing.
Location: 600 E Superior St #201, Duluth, MN 55802
Website: http://mexicolindoduluth.com/
Phone: 218-727-1978
Store Hours: Daily 11 am–9:30 pm
5. Las Teresitas, Minneapolis, Minnesota
Not only does Las Teresitas serve up some of the state's best tacos, but this little South Minneapolis hole-in-the-wall also has an excellent full menu. Their pozole is some of the best around. If you're feeling super hungry, bring a couple of friends and order the Molcajete Mexicano platter. It's a giant sampler for meat lovers. Don't forget the always-free (y siempre delicioso) salsa bar.
Location: 5748 S 34th Ave, Minneapolis, MN 55417
Website: http://lasteresita.com/
Phone: 612-727-1791
Store Hours: Daily 11:00 am - 8:30 pm
What are your thoughts about these Mexican restaurants? Let us know in the comment section below!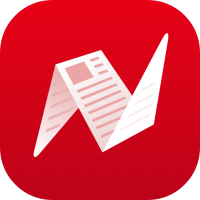 This is original content from NewsBreak's Creator Program. Join today to publish and share your own content.