Eduardo Roda Lopes/Unsplash
In Montana, ranches are the norm. The country is also famous for its steaks. Montana has good beef, no question. Choosing from so many options can be confusing. But we're steakhouse experts, so here are our favorites in the state!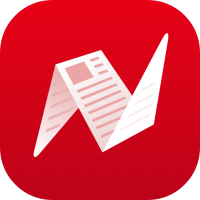 1.  Finn and Porter, Missoula, Montana
Contemporary and spacious, this dining room has a semi-circular shape. In addition to the esthetically pleasing surroundings, Finn and Porter's menu offers steaks, seafood, and chops that are typically found in the region.
Prime cuts of beef are sourced from Chicago stockyards. Hilton Hotels have relied on Finn & Porter for decades to supply their steaks of prime quality. All other products, however, are kept as local as possible. The restaurant offers a 16-ounce ribeye and a filet mignon hamlet. Cooked to order, the steaks are served with mashed potatoes, roasted red pepper and bleu cheese sauce, and sauteed seasonal vegetables. 
Location: 100 Madison St, Missoula, MT 59802, United States
Website: https://finnmissoula.com/
Phone: +1 406-542-4660
Store Hours: Mon-Wed 7am-11am/4pm-9pm, Thu 7am-9pm, Fri-Sat 7am-10pm, Sun 7am-9pm
2. Lolo Creek Steakhouse Inc, Lolo Creek Steakhouse Inc, Lolo, Montana
Founded in 1988 by Guy Leibenguth in a custom-built log cabin, the restaurant evokes an old-west feel. Originally, Guy's served only beef - USDA Choice steak of every kind. There is chicken, pork, and seafood on the menu today, as dietary preferences have evolved for the less adventurous.
As part of the steak order, you get a relish dish, a tossed salad, a baked potato, and garlic bread; as part of the seafood order (steamed Maine lobster, Alaskan king crab legs), you'll find a heaping serving of vegetables. A historian who runs a historical museum south of the restaurant says it's fabulous. It's hard to find better food anywhere else in Montana."
A Guy's meal is just as much about the atmosphere as it is about the food. Leibenguth has collected over a century's worth of taxidermy during his tenure at the restaurant.
Location: 6600 Highway 12 West, Lolo, MT 59847, United States
Website: lolocreeksteakhouse.com
Phone:  +1 406-273-2622
Store Hours: Mon-Thu 5pm-9pm, Fri 5pm-10pm, Sat 4:30pm-10pm, Sun 4:30pm-9pm
3. The Windmill Restaurant & Bar 51, Billings, Montana
Although recently remodeled, the Windmill remains one of Billings' most popular steakhouses, especially for their prawns. Try the Applewood-bacon-smoked baseball sirloin because it's an absolute must.
This is the best steakhouse in Billings, as well as the best seafood restaurant. A great outdoor patio and the best wine, craft beer, & specialty cocktail place in town! Approximately 60 people can sit in their private room. Perfect for business meetings, Christmas parties, or family gatherings. 
Location:  3429 N Transtech Way, Billings, MT 59102, United States
Website: windmillbar51.com
Phone: +1 406-252-8100
Store Hours: Mon-Thu 11:30am-9pm, Fri 11:30am-10pm, Sat 4pm-10pm, Sun 4pm-9pm
4. Open Range, Bozeman, Montana
The menu at Open Range emphasizes fresh, quality ingredients sourced from local sources. The restaurant offers daily Butcher's Cut items that highlight the products available and the kitchen's creativity.
We are a casual steakhouse that offers upmarket desserts and cocktails, as well as outdoor seating. A wide variety of alcoholic beverages are available for takeout. * Spirits, cocktails, wine, and beer are available at menu prices! For takeout beverage prices and selections, please visit our website. 
Location: 241 E Main St, Bozeman, MT 59715, United States
Website: openrangemt.com
Phone: +1 406-404-1940
Store Hours: Tue-Sat 5pm-10pm
5. Savory Olive, Bozeman, Montana
Savory Olive in Bozeman lets you know right from the start where their steaks come from.
A portion of the beef used at Savory Olive comes from Belgrade. Locally raised cattle is a perfect fit for Savory Olive's menu and sustainable ranching objectives. The beef is produced at family ranches in Montana by Big Sky Natural Beef. Bozeman's Savory Olive restaurant, Lone Mountain Guest Ranch in Big Sky, the Horse Prairie Hilton in Grant, and Dell's Stock Yard Inn serve the ranch's beef.
The beef animals raised in Montana are hardy animals raised from birth to processing on account of their long hair and ability to withstand the cold winters in Montana. Farmer's at Big Sky Natural Beef raise cattle using sustainable practices, which produce meat that tastes more like it did before commercial beef was widely available to the mass market.
Location: 2855 N 19th Ave Ste K, Bozeman, MT 59718, United States
Website: Not Available
Phone: +1 406-522-9100
Store Hours: Mon-Sat 10am-6pm
There would be no doubt that steak is the state food of Montana. It seems as if the best of the best can be found in our small towns; however, you'll find plenty of places to enjoy this all-American across the Treasure State. Although it requires a bit of driving, the effort is well worth it.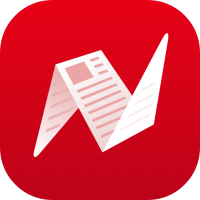 This is original content from NewsBreak's Creator Program. Join today to publish and share your own content.