You can't beat a juicy, delicious steak, whether it's well done or rare, with onions and peppers on top. Here are five great steakhouses in the Bay State where you can get the perfect cut of meat cooked to your liking!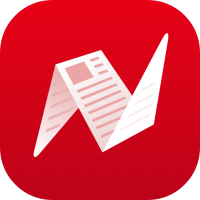 1. Abe & Louie's, Boston, Massachusetts
Abe & Louie's serves classic steaks with many side dishes. Their extensive cocktail and wine list make the perfect pairing.
Boston has no shortage of steakhouses. In addition, Abe & Louie's features leather booths and vaulted gold-leaf ceilings in its elegant main dining room. There are massive side dishes, oversized appetizers, a varied wine list, and flavorful steaks on the oversized menu. Try the famous lobster mac 'n' cheese with a toasted Parmesan crumb topping or the baked littleneck clams casino. Then enjoy a thick and juicy, marbled sirloin (1 pound) or a bone-in filet mignon topped with a portobello demi-glace. The Wellington filet, lobster fra Diavolo, and braised lamb shank are among the mainstay specials. Served à la carte, all sides (creamed fresh spinach, Vidalia onion strings, and sautéed mushrooms) are large enough to share. Make sure you have time for the seven-layer chocolate cake, which is colossal (and they mean colossal).
Location: 793 Boylston St, Boston, MA 02116, United States
Website: abeandlouies.com
Phone: +1 617-536-6300
Store Hours: Mon-Thu 11:30am-10pm, Fri 11:30am-11pm, Sat-Sun 11am-10pm
2. Ruth's Chris Steak House, Boston, Massachusetts
Boston's Old City Hall building is home to Boston's Ruth's Chris Steak House, an upscale restaurant chain. This restaurant is known for its butter-topped beef, which is worth the price tag. You will not regret your money, however.
A National Historic Landmark in Boston's Downtown Crossing, Ruth's Chris has been operating since 1993. Before heading into the dimly lit main dining room, have a glass of Cabernet at Curley's, the bar named after late Boston Mayor James Michael Curley. A typical steakhouse's interior is decorated with black and white checkered tables, high ceilings, and dark wood. A lower-level table will allow you a more intimate dining experience. The Vault Room is suitable for large groups and will provide an unforgettable experience. This restaurant is over-the-top indulgent, with crab cakes and chopped salads, New York strips sizzling in butter, porterhouses for two, creamed spinach and sweet potato casserole, and bread pudding with whiskey sauce. While the restaurant sometimes exudes its chain status, the steaks here are certainly all they should be.
Location: 45 School St, Boston, MA 02108, United States
Website: ruthschris.com
Phone: +1 617-742-8401
Store Hours: Mon-Thu 4:30pm-9pm, Fri-Sat 4pm-10pm, Sun 4pm-9pm
3. Sofia Italian Steakhouse, West Roxbury, Massachusetts
Sofia Italian Steakhouse serves the best Beef in Wellington in town. However, if you prefer something more tender, the Filet Mignon will satisfy your needs. Don't forget to save room for the delicious desserts here.
An elegant Italian Steakhouse located in the suburbs, Sofia provides an urban dining experience.
Location: 1430 VFW Pkwy, West Roxbury, MA 02132, United States
Website: http://www.sofiaboston.com/
Phone: +1 617-469-2600
Store Hours: Mon-Thu 5pm-9:30pm, Fri-Sat 5pm-10:30pm, Sun 5pm-9pm
4. 189 Prime, Andover, Massachusetts
With its hearty ribeye steaks and tender filet mignon, 189 Prime impresses nightly at the Doubletree by Hilton Hotel in Andover. The hotel restaurant serves dinner each night from 6:30 p.m. to 10 p.m., so you can have that steak before dinner or much later, all while relying on the exemplary service this hotel restaurant offers.
Location: 123 Old River Rd, Andover, MA 01810, United States
Website: Not Available
Phone: Not Available
Store Hours: Mon-Sun 6:30pm-10pm
5. 350 Grill, Springfield, Massachusetts
A meal at 350 Grill is incomplete without Ribeye Off the Bone at 350 Grill. Delicious and hearty cuts of beef are served just the way you like them. Don't forget to order their Tuscan roasted potatoes as a side dish.
Location: 350 Worthington St, Springfield, MA 01103, United States
Website: 350grill.net
Phone: +1 413-439-0666
Store Hours: Tue-Sun 4pm-12am
Although New England fare like chowder, cod, lobster bisque, and clams are very famous in Massachusetts, there are many great steakhouses here as well. There are countless dining options nearby, from cozy lakeside restaurants to swanky Boston restaurants.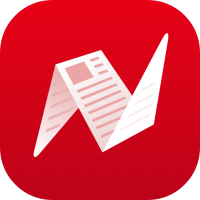 This is original content from NewsBreak's Creator Program. Join today to publish and share your own content.