There are so many steakhouses in this state, and many owners, managers, waiters, and waitresses value their customers and the steak they serve. Steakhouses are in great shape right now. Our list of Michigan's best steak restaurants is now complete, so let's get started.
1. Vernales, Harbor Springs, Michigan
It means it isn't your normal "fine dining" experience when diners show up with ski gear at a chophouse. Some may find it surprising that Vernales has been open for so long. The co-owners, Joe Guthrie and Keith Lynch, both accomplished chefs, have worked in country clubs for more than long years. In his kitchen, Lynch, who previously served as executive chef at Goodfellas on Mackinac Island, makes the most of the products he sources. The overall experience we had with Will Jackson was the best we experienced during our trip. It was hard to believe how good the steaks were. There was nothing better than the loaded mashed potatoes. The pie topped off the evening. The restaurant also offers more intimate places, such as the Cellar Room with a temperature-controlled wine cellar and more casual spaces, such as the sports bar with multiple TVs.
Location: 3018 M-119, Harbor Springs, MI 49740, United States
Website: vernales.com
Phone: +1 231-242-4777
Store Hours: Sun-Thu 11:30am-10pm, Fri-Sat 11:30am-11pm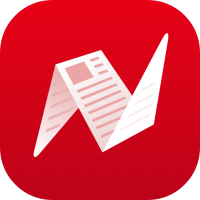 2. Elizabeth's Chop House, Marquette, Michigan
The trip to Marquette was well worth it. It was impressive how all of their products were top quality, whether they were fresh fish, steaks, or seafood. Additionally, we were impressed with the Long Bone Pork Chop - Duroc pork often called "the Angus of pork," and tastes like beef. Our server offered us desserts that looked exceptional.
Location: 113 S Front St, Marquette, MI 49855, United States
Website: http://www.elizabethschophouse.com/
Phone: +1 906-228-0900
Store Hours: Mon-Sun 4pm-9pm
3. Grill House, Allegan, Michigan
Nothing beats hanging out with friends, having a good time, and sipping on a few drinks. The experience created by husband-and-wife owners Dan and Marcia Wagner is one-of-a-kind. You are solely responsible for whether the steak is overcooked or undercooked. Our favorite part was that you could grill your own Texas toast and butter it while your steaks are cooking. (Grillmasters are available to help you prepare the perfect steak every time.) The menu includes baked beans, sauteed onions, fried potatoes, and baked potatoes with no bottoms.
Location: 1071 32nd St, Allegan, MI 49010, United States
Website: grillhouse.net
Phone: +1 269-686-9192
Store Hours: Tue-Thu 11am-9pm, Fri-Sat 11am-10pm, Sun 11am-8pm
4. Bowdie's Chop House, Saugatuck, Michigan
Scott and Lisa Bowdish, who own Bowie's restaurant, were kind enough to share with us some of their stories. Their goal was to open a restaurant with a lively atmosphere that "let us eat as we do at home." They visited Saugatuck on vacation, purchased a home, and then opened this restaurant with great food and great service. A local hot spot with a great wine list and an exceptional menu prepared by chef Chris Doebler, who moved to the area hoping to open another restaurant to find himself working for someone else when the opening never materialized. A wonderful patio and excellent service make The Bowdishes' place magical.
Location: 230 Culver St, Saugatuck, MI 49453, United States
Website: https://bowdieschophouse.com/
Phone: +1 269-455-5481
Store Hours: Mon-Sun 5pm-10pm
5. The Maple Grille, Hemlock, Michigan
Imagine cruising down a country road and seeing the steak you're going to enjoy in a couple of days? With farm-to-table dining now available in Michigan, Maple Grille has quickly become an ideal destination. Owner Josh Schaeding believes in buying fresh, local beef that is never frozen. Weekly, he buys steak and pork and adjusts his menu accordingly. The open kitchen behind the taps shows him at work using maple wood as a heat source. His dad is a homebrewer, and they make some great beer. Furthermore, there are burgers, seafood, chicken, and wood-fired pizzas available.
Location: 13105 Gratiot Rd, Hemlock, MI 48626, United States
Website: themaplegrille.net
Phone: +1 989-233-2895
Store Hours: Tue-Sat 11am-8pm
The steakhouses in Michigan are quite good. These restaurants are ideal for celebrating special occasions or treating yourself to a big steak dinner.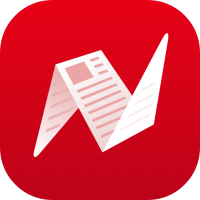 This is original content from NewsBreak's Creator Program. Join today to publish and share your own content.