Are you on the lookout for the best steak The Magnolia State has to offer? Keeping you covered is our top priority. No matter the occasion, Mississippi's steakhouses have plenty of great options for enjoying a steak dinner, whether it's casual or elegant. This is our list of Mississippi's best steakhouses.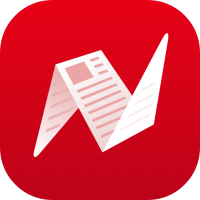 1. Scarlet's Steaks & Seafood, D'Iberville, Mississippi
Enjoy the best steak and seafood that Scarlet's has to offer if you love to surf and turf. This sophisticated eatery takes fresh seafood and prime cuts to the next level, located right in the Scarlet Pearl Casino Hotel. Make sure you order the prime ribeye alongside some scallops, and don't forget a wine pairing.
Location:  9380 Central Ave, D'Iberville, MS 39540, United States
Website: https://www.scarletpearlcasino.com/restaurant/scarlets-steaks-and-seafood/
Phone: +1 888-752-9772
Store Hours: Wed-Sat 5pm-10pm, Sun 10am-3pm
2. Biscuits Steakhouse, Ripley, Mississippi
This Ripley favorite takes steak, southern hospitality, and hearty sides and cranks them up a notch. Their entire menu will have you drooling, from the peel-and-eat shrimp down to the delightful skillet cookie. You can load up on their Kansas City Strip or choose the Hoss, a 32 oz sirloin. For the side, make sure to pick up some loaded baked potatoes and some whiskey or merlot.
Location: 716 S Line St, Ripley, MS 38663, United States
Website: https://www.biscuitssteakhouse.com/
Phone: +1 662-837-8405
Store Hours: Thu-Sat 5pm-9pm
3. The Rustler, Meridian, Mississippi
Stylish, charming, and romantic are just a few adjectives to describe The Rustler over Meridian. The swanky atmosphere, top-notch service, and good food make dining out at this steakhouse a memorable experience. It's hard to pick a favorite cut from their menu, but really, everything is superb. You can start with their fresh and zesty crab claws before moving on to any of their USDA Prime steaks. Our recommendation is the Cowboy ribeye. 
Location: 5915 Old Hwy 80 W, Meridian, MS 39307, United States
Website: https://www.therustlermeridian.com/
Phone: +1 601-693-6499
Store Hours: Mon-Sat 5pm-9pm
4. Doe's Eat Place, Ridgeland, Mississippi
Its world-class steaks and red and white checkered tablecloths make it a favorite with locals. They have everything from decadent desserts to delicious steaks, so you're sure to enjoy your meal. If you want to try their ribeye, begin with their crab stuffed mushrooms instead. It is also worth saving room for their legendary pecan pie. 
There is a legend about Doe's in this region of Mississippi. Located inside an old grocery store, this family-owned, bona fide holdout (circa 1941) attracts foodies. Doe's has opened a few other branches since it debuted, but none have succeeded as this one. Throughout the 21-day aging process, the steaks are cut daily. Dine on filet mignon, ribeye, and T-bone served on checked tablecloths. Order a few sides before you dig into the main course. Forget everything you know about creamed spinach and fancy Yankee accompaniments. The Mississippi Delta region is known for its homemade, hand-rolled hot tamales (served with chili); it's a region's specialty and a must-order. A hand-cut crisp french fry or a drop biscuit is also a must. 
Location: 898 Avery Blvd S, Ridgeland, MS 39157, United States
Website: https://doesofridgeland.com/
Phone: +1 601-487-8954
Store Hours: Tue-Sat 5pm-9pm
5. County Line Steak House, Philadelphia, Mississippi
You need to head to Country Line if you're searching for a down-home, no-frills community dining establishment where everyone feels like family. Aside from a cozy atmosphere and good ol' southern hospitality, this steakhouse also serves up some tasty food. The bone-in ribeye is a must-try, along with a baked potato and dessert. 
Despite the existence of much more serious barbecue stops, few are more broadly appealing than this longstanding link in the chain based in Austin, Texas.  There are decent ribs here, but they're outdone by excellent smoked turkey, chicken, and sausage; for a change of pace, there's even duck and prime rib. Bread made in-house is more expensive, but it is the best for sopping up the last traces of sauce. Instead of fries, opt for garlic-mashed potatoes as a side dish. The selection of beer on tap, including local and regional microbrews, is, of course, pleasing since beer is the beverage of choice. For a soothing end to an over-the-top dinner, the kitchen also makes vanilla ice cream.
Location: 10101 Co Rd 2410, Philadelphia, MS 39350, United States
Website: https://www.facebook.com/County-Line-Steakhouse-605314832909570/
Phone:  +1 601-389-1040
Store Hours: Fri-Sat 4:30pm-8:30pm
An excellent steak is nothing but a perfectly grilled, juicy piece of meat. Are you looking for such a steak? You need not look any further. The 5 Mississippi steakhouses above have everything from locally sourced filets to nationally ranked steaks.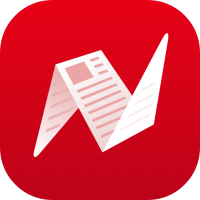 This is original content from NewsBreak's Creator Program. Join today to publish and share your own content.