Maine is about as far from the Mexican border as you can get, but that doesn't mean we don't have some truly authentic Mexican fare! Maine has become a foodie destination in recent years. With an influx of top-notch chefs, high-quality locally produced meats and produce, and fresh off the boat seafood, you'll find plenty of authentic Mexican food in the state.
Here are five of the best Mexican restaurants in Maine: 
1. El El Frijoles, Sargentville, Maine
Modeled after San Francisco taquerias, El El Frijoles is located in a converted barn in coastal Sargentville. The menu blends the spiciness you expect from Mexican food with the delicious local Downeast Maine ingredients. There are only nine seats inside, but there is a plethora of outdoor seating for those warm summer months. Enjoy the simple yet delicious goodness of tacos burritos, quesadillas and more at El El Frijoles.
El El Frijoles owners and staff have re-set the dining room, cleared off the picnic tables, and set up the fire pit. They're ready for you to come on down and share a meal with your friends! They serve most folks on a walk-in basis and take one family group at a time inside the Taqueria to place your order, get your drinks, and grab some of our fresh salsa from the bar. They'll serve your food to their service table, located just outside of their kitchen door, and you can eat inside their covered screen porch, at one of their many picnic tables, or around the fire pit. They are still a BYOB taqueria, too!
Location: 41 Caterpillar Hill Road, Sargentville, ME 04673
Website: http://www.elelfrijoles.com/
Phone: 207-359-2486
Store Hours: Wed-Sat 11 am - close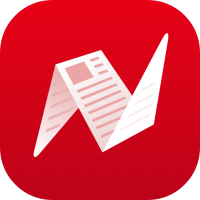 2. Pedro's Mexican Restaurant, Kennebunk, Maine
Chef and owner Pete Morency spent many years working in restaurants in San Francisco, where he learned how to cook authentic Mexican dishes. After being named "Pedro" by his peers, he moved to Kennebunk where he opened his Mexican restaurant cooking up some of the most flavorful Mexican dishes in Maine. You'll find everything from fresh guacamole to Barbacoa to tacos and burritos on the menu.
Location: 181 Port Rd, Kennebunk, ME 04043, USA
Website: http://www.pedrosmaine.com/
Phone: 207-967-5544
Store Hours: Wed-Fri 3–9 pm / Sat 12–9 pm
3. Fajita Grill, Westbrook, Maine
Initially inspired by home in Michoacan, Mexico, Fajita Grill has served friends and neighbors in Westbrook, Maine, for 15 years. Check out this family-owned Mexican restaurant making it complete with excellent service, welcoming employees, and of course, the authentic Mexican food that first landed in such a beautiful area back in 2006. Serving popular dishes like; Burrito Super California, Fajita Quesadilla, Enchiladas Super Rancheras, and so much more. Not only does this menu continue the DELICIOSO meals served from day one but with a new variety of choices like Costillas(beef ribs), Camarones a la casa(Jumbo shrimp), Tortas, and traditional Mexican style tacos! Come and enjoy our excellent food and our famous Margaritas served in different flavors. La Fiesta is waiting for you!!
Location: 857 Main St, Westbrook, ME 04092
Website: https://www.facebook.com/fajitagrillnew/about/
Phone: 207-591-8150
Store Hours: Tues-Thurs 11am–9:30pm / Fri 11am–10pm / Sat 12–10pm / Sun 12–9pm / Mon 11am–9pm
4. Taco Escobarr, Portland, Maine
Located on Congress Street in downtown Portland, Taco Escobarr serves authentic Mexican cuisine, craft beer, and specialty cocktails in a fun and casual atmosphere. Choose from tacos, enchiladas, or burritos with any filling of your choice. The Puffy Taco is delicious and probably not healthy. Sometimes you need something tasty.
Location: 548 Congress St, Portland, ME 04101
Website: https://www.tacoescobarr.com/
Phone: 207-541-9097
Store Hours: Daily 11 am–1 am
5. Zapoteca, Portland, Maine
If you're craving Mexican but want something more sophisticated than tacos, head straight to Zapoteca. Chef Shannon Bard, who has won the Food Network Kitchen Inferno Champion title, merges tradition and modern Mexican foods with local Maine ingredients for incredible food. Don't miss the ceviche de langosta or taco de langostapuertonuevo!
Location: 505 Fore St, Portland, ME 04101
Website: https://www.yelp.com/biz/zapoteca-portland
Phone: (207) 772-8242
Store Hours: Mon 4-10 pm / Tues-Thurs 11:30 AM - 10:00 PM / Fri-Sat 11:30 AM - 11:00 PM / Sun 11:30 AM - 9:00 PM
Have you tried this delicious Mexican cuisine in Maine? Let us know in the comment section below!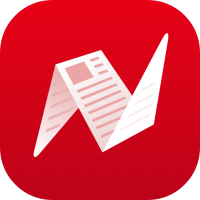 This is original content from NewsBreak's Creator Program. Join today to publish and share your own content.