The simplicity of authentic Mexican food draws people, but when integrated with excellent service, other international culinary influences, and a full bar, you've got a winning combination. Whatever brings you there, you can be sure you'll have a fiesta of flavor.
Below are 5 of the best Mexican restaurants in Louisiana from which you can choose to celebrate with your special someone, family, friends, or coworkers.
1. Taqueria Corona, New Orleans, Louisiana
Are you looking for a place with great food, excellent service, and the feeling of home? Taqueria Corona in New Orleans is that kind of place. A unique blend of South-of-the-border and New Orleans flavors, what you have here is a favorite neighborhood where you can gather with friends and family and enjoy made-to-order platters of tacos, burritos, flautas, beans, rice, and lots more. A full bar is available to help wash down your meal, and gift certificates are available so you can invite a friend.
Location: 5932 Magazine St New Orleans, LA 70115
Website: http://www.taqueriacorona.com/
Phone: 504 897 3974
Store Hours: Daily Lunch 11:30 am-2 pm and Dinner 5-9 pm
2. Mestizo Restaurant, Baton Rouge, Louisiana
Mestizo has served the Baton Rouge area with a fun and festive atmosphere and great food for 15 years. An ideal spot to start the day for lunch or dinner offers a mixture of cajun-Francaise and Mexican influences. Open every day, and there are happy hour specials that complement the menu very well. Suggestions include the duck taco and sous vide duck breast with slaw, cilantro, pico, cotija, sliced avocado, and chimichurri sauce, one of the large-portioned bowls like the quinoa power bowl made with quinoa, spinach, chimichurri, onions, pico, avocado, and cotija cheese, or a combination plate if you can't decide. Open every day, and you can have them cater your next party, too.
Location: 2323 Acadian Thruway, Baton Rouge, LA 70806
Website: https://mestizorestaurant.com/
Phone: 225-387-2699
Store Hours: Sun - Tues 11:00 am - 9:00 pm / Wed - Thurs 11:00 am - 9:00 pm / Fri & Sat 11:00 am - 9:30 pm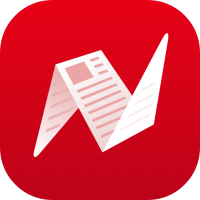 3. Felipe's Mexican Taqueria, New Orleans, Louisiana
At Felipe's Mexican Taqueria in New Orleans, Louisiana, the food philosophy is that fresh, authentic ingredients are the key to the best tasting food. That's a philosophy that has been in practice for as long as the restaurant has been in operation and is what keeps people coming back. Everything at Felipe's is made to order and offered at prices people can appreciate. The chimichangas, burritos, tacos, and other menu offerings are more than just good food-they're a party in your mouth!
Location: 301 N. Peters Street New Orleans, LA 7013
Website: https://www.felipestaqueria.com/locations/louisiana/new-orleans-french-quarter/
Phone: (504) 267-4406
Store Hours: Sun-Thur 11am – 10pm / Fri-Sat 11am – 11pm
4. The Velvet Cactus, Baton Rouge, Louisiana
The owners of the Velvet Cactus believe that friends, family, and eating go hand-in-hand, and they want to add Mexican-inspired foods to equal a great experience. This award-winning eatery has a beautiful outdoor patio area that can be used during good weather. The Velvet Cactus also believes in giving back to the community it serves by participating in and hosting fundraising events for groups like the Louisiana SPCA and local schools and festivals. They're known for combining unusual flavors like the very popular watermelon salsa, shrimp and chorizo cheesecake, and Tex-Mex eggrolls. Eating at the Velvet Cactus isn't just dining out. It's a gastronomic adventure!
Location: 7655 Old Hammond Hwy, Baton Rouge, LA 70809
Website: https://thevelvetcactus.com/
Phone: 225-227-2563
Store Hours: Tues-Thurs 4–9pm / Fri-Sat 11am–10pm / Sun 11am–9pm
5. Iron Cactus, Calhoun, Louisiana
The friendly and fun atmosphere beckons people to taste the food at Iron Cactus in Calhoun, Louisiana. The great taste is what keeps them coming back. Specializing in the best Tex-Mex food in town has been the dream guiding principle since the restaurant opened over seven years ago. This family-friendly restaurant has favorites like the avocado dippers appetizers, entrees like chimichangas, enchildads, tacos, and fajitas, with all the sides you like. They have an excellent selection of domestic and imported beer, too. A kids' menu is available, and they do catering.
Location: 1304 Highway 80 E Calhoun, LA 71225
Website: https://www.facebook.com/ironcactuscalhoun/
Phone: 318-644-3663
Store Hours: Mon-Sat 11am- 2pm / 5-9pm
If you can suggest more Mexican restaurants in Louisiana, please let us know in the comment section below!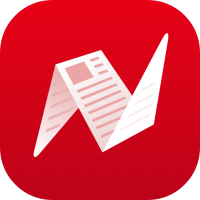 This is original content from NewsBreak's Creator Program. Join today to publish and share your own content.