If you're craving the traditional flavors of authentic Mexican food, you've come to the right place. Top-rated Mexican restaurants keep locals coming back to satisfy their cravings for enchiladas, tacos, and other Mexican dishes. 
The best Mexican restaurants in Illinois offer a wide selection of menu options, friendly customer service, and exceptional flavors. Check them out below:
1. Frontera Grill, Chicago, Illinois
Frontera Grill is best known for authentic flavors inspired by the chef and his wife's travels in Mexico. You will most likely have to make reservations a month in advance, but the flavors are spectacular and worth the other inconveniences. Expect beautiful presentations and high prices for dishes. But then again, a celebrity chef is preparing the food. 
Rick Bayless and his wife, Deann Groen Bayless, had just returned from Mexico, where they had been researching their first book. What they were looking for was a restaurant that tasted like their travels and felt like them. Then they hung colorful Mexican folk art on the walls, turned on Mariachi music, and filled the menu with dishes that reminded them of their travels: tangy tomatillos, rich black beans, fiery chiles. Since then, things have remained the same. They haven't stayed the same. They always add new authentic flavors to our menus and develop new relationships with midwestern farmers. They provide everything from summer squash to maple syrup to goat. In the end, no matter how inventive their techniques or local ingredients are, their food still transports you to the same place: the vibrant, colorful kitchens of Mexico.
Location: 445 North Clark Street – Chicago, IL 60654
Website: http://www.rickbayless.com/restaurants/frontera-grill/
Phone: 312-661-1434 
Store Hours: Fri 11:30 am- 9pm / Sat-Sun 10:30am-9pm 
2. Casa Romero Mexican Restaurant, Waterloo, Illinois
For genuinely extraordinary Mexican food, Casa Romero Mexican Restaurant is the place to go. They offer an expansive menu with favorites including chips and salsa, freshly made, pollo jalisco, chile relleno, and shrimp enchiladas. Casa Romero is worth a memorable trip. 
In addition to the fantastic fare, Casa features a wide array of margaritas and daiquiris, including their famous "Gold" margaritas.
Casa Romero is co-owned by Filemon & Jose Romero, a father-son team. During his 25 years of experience, Chef Filemon Romero has developed some outstanding culinary fare, including the use of his secret ingredients and 'sauces.' His famous mole sauce combines over 20 different elements!
Location: 512 S. Market St., Waterloo, IL 62298
Website: https://www.casaromeromexican.com/
Phone: 618-939-6440
Store Hours: Tues-Fri 11am-9pm / Sat 12noon-9pm / Sun 11am-9pm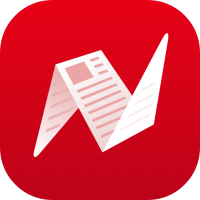 3. Bien Trucha, Geneva, Ilinois
Bien Trucha is a trendy Mexican restaurant with a large following. Prices are higher than most Mexican restaurants, but the quality of the food and flavors make up for it. Customer favorites include the Esquites de Champions, Bien Trucha tacos, and Guacamole del Dia. 
Location: 410 W State St., Geneva, IL 60134 
Website: https://www.bientrucha.com/location/bien-trucha/
Phone: 630.232.2665
Store Hours: Tue-Wed 11:30am-9pm / Thu 11:30am-10pm / Fri 11:30am-10pm (Bar 11 pm) / Sat 11am-3pm & 4-10pm (Bar 11:00 pm) / Sun 11am-3pm & 4- 9pm
4. Big Star, Chicago, Illinois
Bourbon, tequila, tacos sound like a great time to us! At Chicago's Big Star, you can enjoy delicious single-barrel bourbon as a complement to your fresh and flavorful taco. For tacos, try their carne asada made with grilled steak, pasilla salsa, chayote pico de gallo, pinto beans, and cilantro. Also, try the yuba guisado made with yuba tofu, guajillo salsa, white onion, and cilantro for a veggie option. 
Location: 1531 N Damen Ave, Chicago, IL 60622
Website: http://www.bigstarchicago.com/
Phone: 773-235-4039
Store Hours: 11:30am–10pm
5. Adolph's Mexican Foods, East Moline, Ilinois
Known for serving some of the best Mexican food in the quad cities, Adolph's offers flavorful dishes in a family-friendly environment. Customers rave about their Tuesday Tacos (weekly special) and welcoming service. Adolph's offers two locations and even serves breakfast tacos Monday through Saturday at the East Moline location. 
Location: 4030 Kennedy Dr., East Moline, IL 61244
Website: http://www.adolphsmexicanfoods.com/
Phone: 309-755-8427
Store Hours: Mon-Sat: 10:30am - 8pm
Have we missed your favorite Mexican restaurant in Illinois? Please let us know in the comment section below!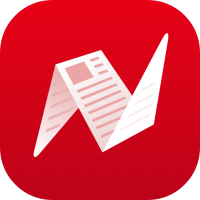 This is original content from NewsBreak's Creator Program. Join today to publish and share your own content.