amirali mirhashemian/Unsplash
Pasta is a typical Italian dish that is now enjoyed around the world. Whether used in fettuccine alfredo, pasta alla norma, or penne all arrabbiata, there are a million ways to enjoy this versatile and tasty dish. 
Head to one of these 5 South Dakota restaurants for Italian food as you've never tried before!
1. The Pasta Corral, Nemo, South Dakota
Nemo is a tiny town outside of Rapid City in the Black Hills, but it has a big secret: great pasta at The Pasta Corral. This restaurant is quaint, with modest decor and atmosphere, but the waitstaff is friendly, and it's always packed to the brim with hungry locals. The menu has several sandwiches, salad, and dessert options, but the real gem is their pasta. Customers rave about the cavatappi pasta, which is served with either Bolognese or alfredo sauce and either Italian meatballs or grilled chicken strips. After finishing the massive plate of pasta, make sure to try one of their mouthwatering desserts like fresh fruit, chocolate suicide cake, biscotti, or tiramisu.
Location: 21735 Vanocker Canyon Rd Nemo, SD 57759
Website: https://www.facebook.com/CusterCamp1874/
Phone: 605-578-1223
Store Hours: Daily 11am-9pm
2. Harry's Spaghetti Western Restaurant, Deadwood, South Dakota
The historic sites, party atmosphere, and offerings of gambling make Deadwood one of South Dakota's most popular, lively towns. But pasta lovers also flock to this historic mining town to try the dishes at Harry's Spaghetti Western Restaurant. The menu features a vast selection of options for build-your-own pasta dishes. Customers choose their type of pasta, sauce, and meat, and the expert chefs whip up a tasty pasta plate perfect for the customer's palate. Each meal also comes with bread and salad, so you will never leave hungry. This Deadwood restaurant is a pasta lover's paradise!
Location: 65 Sherman St, Deadwood, SD 57732-1340.
Website: https://harrysspaghettiwesternrestaurant.food-24h.com/
Phone: 605-717-6830
Store Hours: Tuesday, Thursday, Saturday 5 pm -close
3. Spezia, Sioux Falls, South Dakota
Spezia features an authentic Italian atmosphere and a wide range of creative menu items, making it one of Sioux Falls' finest restaurants. There are calamari, salads, a variety of gluten-free options, soups, charbroiled steaks, seafood, and more, but their most acclaimed items are their pasta dishes. Customers can choose from mouthwatering dishes like French Acadian chicken linguine, squid ink pasta fra Diavolo, salmon alla rosa, shrimp Francese capellini, eggplant parmigiana, etc. many more. This upscale Italian restaurant has something for everyone.
Location: 4801 S Louise Ave Sioux Falls, SD, 57106
Website: http://speziarestaurant.com/spezia/siouxfalls/
Phone: (605) 334-7491 
Store Hours: Daily 11am-10pm
4. Roma Ristorante Italiano, Aberdeen, South Dakota
Customers praise Roma for its masterful blending of modern hospitality with old-fashioned charm, not to mention its authentic Italian cuisine. The talented chefs serve up both northern and southern Italian dishes. The restaurant serves up a nice variety of food items like pizza, salads, seafood, veal, chicken, and, of course, pasta. There are plenty of pasta choices, from manicotti to ravioli to angel hair pasta. They even offer a pasta sampler for those who are indecisive, including manicotti, lasagna, and cheese ravioli. You're not going to want to miss Aberdeen's most authentic Italian establishment!
Location: 104 South Main Street, Aberdeen, SD 57401
Website: http://www.romaaberdeen.com/
Phone: 605.725.5757
Store Hours: Daily 11am-2 pm
5. Botticelli Ristorante, Rapid City, South Dakota
Located conveniently in the heart of downtown Rapid City, Botticelli Ristorante is as authentic as they come. The atmosphere is classic and elegant, and the food is divine, no matter which menu item you order. The menu offers everything like antipasti, insalate, pasta, pollo, carne, pesce, dolce, and contorni. While there are plenty of items to choose from, customers especially rave about the manicotti dil forno, cannaloni di pollo, tortellini alla Panna, fettuccine alla carbonara, and fruitti di mare.
Location: 523 Main St, Rapid City, SD 57701
Website: https://www.facebook.com/BOTTICELLI-RISTORANTE-ITALIANO-125836894094790/
Phone: 605-348-0089
Store Hours: Daily 11:00am-2:30pm / 5-9pm
Please let us know your dining experiences with the restaurants above! Hit the comment section below to let us know how it went!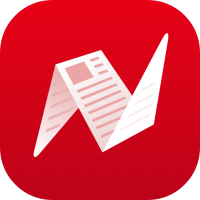 This is original content from NewsBreak's Creator Program. Join today to publish and share your own content.