In the 19th century, residents of Wisconsin migrated from various parts of the country. Italian communities moved to Madison, Kenosha, and other nearby cities. Among their traditions and culture, they brought Wisconsinites timeless recipes that we now enjoy in Wisconsin's most favored Italian restaurants. 
Here are our five favorite Italian restaurants in Wisconsin:
1. Carmella's Italian Bistro, Appleton, Wisconsin
Carmella's Italian Bistro is located in the Fox Valley, specifically in Appleton. Craft beer and Italian wines are available. Even though the food and atmosphere are authentically Italian, the ingredients are all grown in the Midwest. 
Carmella, their grandmother, was an amazing woman who has proven to be an inspiration to them in many, many ways. For most of their early lives, they were lucky enough to live in an apartment building in Dobbs Ferry, NY that also housed their grandmother in an adjacent apartment and our family's Italian restaurant downstairs. Their grandmother was always in the kitchen, either in her apartment or at the restaurant, cooking up something that smelt too good to be true when they were young. Her dedication to hard work taught them the value of hard work. Her great love for feeding her large family more food than they could possibly eat made her strong and passionate.
Location: 716 N. Casaloma Drive, Appleton, WI 54913 
Website: https://carmellasbistro.com/
Phone: 920-882-4044
Store Hours: Tues-Sat 3-9pm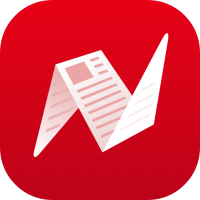 2. Novanta, Middleton, Wisconsin
Located in Middleton, Wisconsin, Novanta is an Italian eatery that specializes in wood-fired pizzas. Not only for their excellent Italian lunch/dinner dishes, but they also have authentic dessert dishes that will be sure to satisfy your Italian sweet tooth. Nantaov opened in June, 2013; owned and operated by Nicoloas Mattioli and his friends and family. They do things differently because their family prides itself in bringing true Neapolitan taste to the Madison community.
Location: 8452 Old Sauk Road, Madison, WI 53562
Website: https://novantapizzeria.com/
Phone: 608-831-7740
Store Hours: Mon-Fri 11am-11pm / Sat-Sun 11am-9pm
3. Buca di Beppo Italian Restaurant, Milwaukee, Wisconsin
Buca di Beppo is an Italian restaurant located in Milwaukee, Wisconsin, great for banquets or small parties. Take a trip back in time with their tastefully created recipes that have been handed down from generation to generation. Check out their enormous meatballs and Italian dishes. 
Whether it's a birthday, a baby shower or a bridal shower, Buca di Beppo has you covered. Their decor will not only entertain your senses, but will also feed your funny bone.
Location: 5300 S 76th St Greendale, WI 53129
Website: https://www.facebook.com/BucadiBeppoGreendale/
Phone: 414-423-5553
Store Hours: Daily 11am-9pm
4. Calderone Club, Milwaukee, Wisconsin
The Calderone Club is another Milwaukee favorite. Order any of their made from scratch dishes and their extensive beverage list. Their casual dining experience and location make it an excellent stop for visitors looking to attend the BMO Harris Bradley Center, U.S. Cellular Arena, and Milwaukee Theater. 
Calderon Club is a classic, old-school touches shine through this Downtown Italian's copious menu, including fried eggplant, veal piccata, chicken parm, and spaghetti and meatballs. But, of course, pizza is a big deal here too. The recipe for Calderone's pies comes from the Caradaro Club, a pioneer of the Milwaukee thin-crust style.
Location: 842 N Old World 3rd St, Milwaukee, WI 53203
Website: https://www.calderoneclub.net/
Phone: (414) 273-3236
Store Hours: Tuesday-Saturday 5-9 pm
5. Ristorante Bartolotta, Wauwatosa, Wisconsin
Ristorante Bartolotta is a quaint corner restaurant serving creative Italian dishes with an exceptional beverage menu. They are located in Wauwatosa and are voted as part of Milwaukee's best Italian restaurants. Be swooned by the authentic Italian atmosphere and enjoy top-notch dishes. 
In July 2020, Ristorante Bartolotta dal 1993 will open its newest outdoor dining experience, La Terrazza, where you can enjoy an authentic Italian meal under the stars. Weather permitting, the patio is open. Reservations are required for the main dining room and the upstairs dining room. Upon request, special locations can be accommodated if they are available or if they are necessary for accessibility. 
Location: 7616 W. State Street, Wauwatosa
Website: https://www.bartolottas.com/ristorante-bartolotta
Phone: 414-771-7910
Store Hours: Wed-Sun 5-9 pm
Which restaurant is your favorite on the list? Please let us know in the comment section below!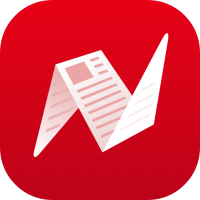 This is original content from NewsBreak's Creator Program. Join today to publish and share your own content.