You can't get much further away from the border than Alaska, but that doesn't mean sacrificing delicious, authentic Mexican food. From traditional dishes like grandma used to make to an Alaskan twist on old classics, these five restaurants are caliente!
1. Baja Taco, Cordova, Alaska
Sure, Baja Taco serves the regular Mexican fare (all delicious), but it's the fish tacos you want if you find yourself in Cordova. Owner Andra Doll dips the catch of the day—it could be halibut, cod, rockfish, or even salmon brought in by her husband, a commercial fisherman—in beer batter before sending it for a swim in the deep fryer. Wrapped in a warm corn tortilla and topped with chipotle mayo, shredded cabbage, and green salsa, it doesn't get fresher.
Baja taco was started in 1989 in Cordova, Alaska by owner Liz Pudwill. Originally, it was just an old bus converted into a kitchen. Liz had her first fish taco while on vacation in Baja. She came up with the idea of using fresh Alaskan fish in a Baja-style fish taco. This was one of the best fish tacos you've ever had. Alaskan fish is the best available worldwide. The menu was smaller and the bus was shorter back then. Over the years, a lot has changed. As business picked up, a larger bus was purchased. In 2002, the bus was permanently parked and a small cabin was connected to it. Locals could enjoy their meals in this warm, cozy place while hiding from the weather.
Location: 137 Harbor Loop Rd, Cordova, AK 99574
Website: https://www.bajatacoak.com/
Phone: (907)424-5599
Store Hours: Daily from 7 am-9 pm
2. Tequila 61° Mexican Gastropub, Anchorage, Alaska
Traditional Mexican cooking combines with modern techniques at Tequilla 61 Mexican Gastropub in downtown Anchorage. For example, the jicama shrimp taco, a spicy mix of coconut shrimp, Pico de Gallo, and creamy chipotle salsa, ditches the traditional corn tortilla in favor of one made entirely of jicama. Or try the chorizo empanada, a delicious mix of chorizo, potato, and mozzarella tucked inside a flaky dough and served alongside peanut and avocado dipping sauces.
Location: 445 W. 4th Avenue, Anchorage, AK 99501
Website: https://www.tequila61.com/
Phone: 907-274-7678
Store Hours: Tues-Thurs 5-10pm / Fri-Sat 5-11pm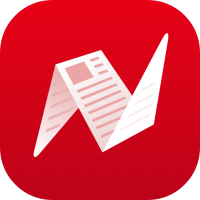 3. Outlaw Tamales, North Pole, Alaska
We know how Santa Claus gets through a long night delivering presents-with fresh, hot tamales from the Tamale Lady in the North Pole, Alaska at Outlaw Tamales. The red chile pork, green chile beef, green chile chicken, and black bean tamales are so famous, and her Facebook feed is a constant run-down of how many of each are left. This is one time your Facebook addiction is justified.
Location: 302 N Santa Claus Ln North Pole, AK 99705
Website: https://www.facebook.com/Tamale.Lady.AK
Phone: 907-347-0177
Store Hours: Thurs-Sat 11 am–2:30pm
4. Senor Pancho's, Soldotna, Alaska
On the Kenai Peninsula, you'll find the best Mexican food at Pancho's, a small storefront in Soldotna. Locals and visitors alike enjoy fast, friendly service, colorful décor, and large portions. Try the seafood burrito or seafood chimichangas, which repeatedly get rave reviews.
Location: 44096 Sterling Hwy Soldotna, AK 99669
Website: https://www.facebook.com/Se%C3%B1or-Panchos-Mexican-Restaurant-1031123416930007
Phone: 907-260-7777
Store Hours: Daily 11 am-9pm
5. Xalos Mexican Grill, Anchorage, Alaska
Expect huge portions at Xalos, a fast-casual restaurant on the outskirts of downtown Anchorage—their nachos are served on a pizza pan, and burritos can easily be your lunch and dinner. The shrimp cocktail is spot-on, and the tacos, voted some of Anchorage's best, are served on homemade corn tortillas so delicious, you'll wish you had a pile to dip in the array of homemade salsas.
Location: 320 W 100th Ave Suite 200, Anchorage, AK 99515
Website: https://www.xalos.org/
Phone: (907) 782-9994
Store Hours: Daily 10 am-9pm
What can you say about these Mexican restaurants in Alaska? Let us know what you think in the comment section below!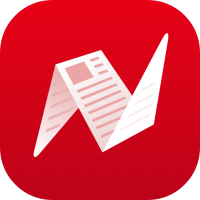 This is original content from NewsBreak's Creator Program. Join today to publish and share your own content.