Herson Rodriguez/Unsplash
Looking for great Mexican food? Forget about California and Texas. We all know Arizona has the best Mexican food in the country. Arizona benefits from a shared border and creative restaurant owners that can turn a simple burrito into pure food bliss. Yes, Mexican food is a way of life in Arizona. At the same time, the state is home to countless Mexican restaurants, but a few stand above the rest. Here are the five best Mexican restaurants in Arizona.
1. Barrio Café, Phoenix, Arizona
If you had to sum up Barrio Café in one word, it would be authentic. The brainchild of chef Silvana Salcido Esparza, this downtown Phoenix restaurant has inspired dishes that combine classic Mexican ingredients with unique pairings. The result is an iconic menu that attracts customers near and far. You can't go wrong whether you're enjoying zesty enchiladas, creamy sopas, or tableside guacamole. The restaurant also has an authentic Mexican vibe. It's covered in Dia de Los Muertos murals and has live music on weekends.
Location: 2814 N. 16th Street, Phoenix, Arizona 85006
Website: https://www.barriocafe.com/
Phone: 602-636-0240
Store Hours: Daily 11 am-9 pm
2. Frank and Lupe's, Scottsdale, AZ
Old Town Scottsdale has fierce competition when it comes to Mexican restaurants. Frank and Lupe's is so good, however, that it's no contest. For over 25 years, Frank and Lupe's has been delighting hungry patrons with their classic dishes. Their menu includes a mix of appetizers, entrees, and desserts that keep customers coming back for more. Their food is best enjoyed on their spacious patio, where they host happy hour Monday-Friday from 4–6 pm. For the ultimate taste test, try their combination plate. It includes a tamale, taco, enchilada, two sopapillas, and rice and beans.
Location: 4121 N Marshall Way, Scottsdale, AZ 85251
Website: http://frankandlupes.com/
Phone: (480) 990-9844
Store Hours: Mon-Fri 3–6 pm
3. El Charro Café, Tucson, Arizona
El Charro Café has been serving Sonoran-style Mexican food to the Tucson community since 1922. Though nearly 100 years old, El Charro's handcrafted recipes still feel fresh. Practically every Mexican entrée is available at this historic restaurant. You can enjoy handmade tamales, sizzling fajitas, and egg-infused breakfast tacos. Vegetarians will enjoy the G-burro, a combination of grilled vegetables, corn tamales, green chile, and avocado. The best menu item, however, is the carne seca platter. It's a half-pound of shredded marinated beef with green chile, tomato, onions, and guacamole on a flour or corn tortilla.
Location: 7725 N Oracle, Oro Valley, AZ 85704
Website: https://www.elcharrocafe.com/
Phone: (520) 229-1922
Store Hours: Daily 11 am–8:30 pm
4. Gadzooks Enchiladas and Soup, Phoenix, Arizona
Gadzooks was born out of an appreciation for enchiladas. Founder Aaron Pool created this Phoenix restaurant to cater exclusively to the unsung hero of Mexican food dishes. The result is an offering of some of the best Mexican food in the state. Gadzooks is a cafeteria-style restaurant where you can build your custom enchiladas. You choose between your choice of meat, tortillas, and sauce before topping your enchilada with flavorful toppings. You'll find tasty extras like goat cheese, fried eggs, jalapeno ranch sauce, and cotija cheese at this Mexican eatery.
Location: 3313 N 7th St., Phoenix AZ 85014
Website: https://www.gadzooksaz.com/
Phone: 602.279.5080
Store Hours: Daily 10 am-8 pm
5. El Guero Canelo, Tucson, Arizona
Chef Daniel Contreras brings his taste of Sonoran Mexico to Tucson. Born in Sonora, Contreras originally opened a hot dog stand before founding El Guero Canelo. This Tucson staple is known for serving authentic tacos, burritos, tortas, and caramelos. In addition, El Guero Canelo was integral in the inception of the Sonoran Dog. This local dish is a bacon-wrapped hot dog covered in beans, grilled onions, tomato, mayonnaise, mustard, and jalapeno sauce.
Location: 5201 S 12th Ave, Tucson, AZ 85706
Website: https://www.elguerocanelo.com/
Phone: 520-295-9005
Store Hours: Mon-Fri 7am–10pm / Sat-Sun 9am–11pm
Which one is your favorite? Let us know what you think of these Mexican restaurants in Arizona!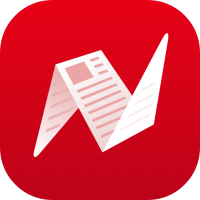 This is original content from NewsBreak's Creator Program. Join today to publish and share your own content.