Bienvenidos amigos! There are many Mexican restaurants in Arkansas, but dining at the right one can turn a meal into a fiesta. Mexican restaurants are known for their authentic food, colorful drinks, and traditional style.
Here are our top 5 favorite Mexican restaurants in Arkansas:
1. Santo Coyote Mexican Restaurant and Tequila Bar, North Little Rock, Arkansas
Don't miss out on this neighborhood favorite in North Little Rock, Santo Coyote. Santo Coyote Blue Margaritas and generous portions of traditional Mexican food are what make this hot spot popular. Santo Coyoto specializes in Mexican Cuisine from the states of Jalisco, Pueblo, and Veracruz.
Santo Coyote Mexican Restaurant and Tequila Bar is a welcoming, fun, festive, casual, and charming Mexican restaurant in your neighborhood. It was founded in 1960 in Atlanta, Georgia, and has always been known for its relaxed dining experience and warm, gracious service that makes every guest feel at home.
Location: 2513 McCain Blvd. Suite 1, N. Little Rock, AR 72116
Website: https://santo-coyote.com/
Phone: (501) 753-9800
Store Hours: Daily 11 am-10 pm
2. Mexico Viejo and El Matador Mexican Restaurants, Fayetteville, Arkansas
You can taste the authenticity at Mexico Viejo and El Matador, two of Fayetteville's favorite Mexican restaurants. These spicy spots are well-known for their signature salsa and freshly prepared Mexican dishes. In addition to the food, the style and atmosphere at these restaurants tastefully add flavor to the Mexican authenticity.
Location: 2131 M.L.K. Jr Blvd, Fayetteville, AR 72701
Website: https://mexicanfoodfayetteville.com/
Phone: 479-587-8181
Store Hours: Daily 11 am–10 pm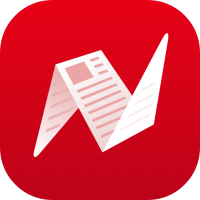 3. Antiguas Grill, El Dorado and Magnolia, Arkansas
Known for serving some of the best Tex-Mex food around, Antiguas Grill will give you plenty of reasons to stay in town and eat locally. In addition to its great family atmosphere and reasonable prices, this Mexican restaurant has earned a reputation for fast and friendly service. Antiguas can easily accommodate large groups in the restaurant and also offers catering services.
Antigua's Grill serves from a long history of family cooking, with many years perfecting the recipe of these menu offerings. From authentic Mexican Cuisine to established Tex-Mex favorites, Antigua's Grill gives you plenty of reasons to eat locally.
Fast and friendly service, reasonable prices, and a great family atmosphere are what you will find at any of our restaurant locations. In addition, we can accommodate large groups in the restaurant and can even provide catering services at your location.
Location: 2422 N West Ave., El Dorado, AR 71730
Website: http://www.antiguas-grill.com/
Phone: (870) 862-2190
Store Hours: Daily 11 am–9 pm
4. Casa Maya, Jonesboro, Arkansas
Satisfy your cravings for fine Mexican food at this popular family-owned and operated restaurant. Casa Maya has been offering authentic Mexican fare to the Jonesboro area since 2009. You'll find that this relaxing, family-friendly atmosphere is the perfect setting to enjoy any of the traditional Mexican dishes on the menu at Casa Maya.
Location: 2718 S Caraway Rd, Jonesboro, AR 72401
Website: https://www.facebook.com/Casa-Maya-184422251889643/
Phone: 870-268-9000
Store Hours: Daily 10:30 am–10pm
5. Casa Manana, Little Rock, Arkansas
Casa Manana brings the traditional flavor of Mexican Cuisine to the Little Rock area with three great locations. Casa Manana is famous for its relaxing atmosphere, signature drinks, and, of course, that authentic Mexican fare. The house specials at this hotspot are influenced by Puebla, Southwest, and Old Mexican flavors.
Casa Mañana introduces authentic Mexican Cuisine to Little Rock at three convenient locations. More traditional and accurate than "Mexican Food" or "Tex-Mex," owner Desiderio ("Desi") Juarez takes care and pride in offering fresh, original, and delicious food. 
Enjoy genuine Mexican Cuisine in our cozy dining rooms, on our airy patios, or from your own home (you may order online). So whether you have time to relax or need to grab a bite in a hurry, you'll enjoy Casa Mañana's authentic Mexican fare.
Location: 6820 Cantrell Rd. Little Rock AR 72207
Website: http://www.casamananamexicanfood.com/
Phone: (501) 280-9888
Store Hours: Daily 10 am–9pm
Have you dined in any of these restaurants? Please let us know your dining experience in the comment section below!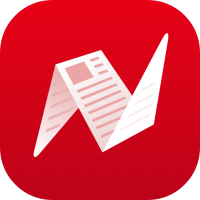 This is original content from NewsBreak's Creator Program. Join today to publish and share your own content.