Thanks to California's heritage, and proximity to Mexico, the state is filled with Mexican restaurants from top to bottom. Check out some of the best Mexican restaurants in the state, which range from hidden holes in the wall that have drawn critical acclaim to gourmet options that combine California's agricultural bounty with culinary traditions.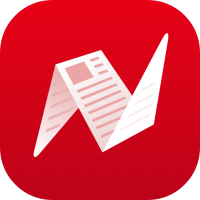 1. Nopalito, San Francisco, California
In Nopalito, organic and seasonal ingredients are combined with the art of Mexican cooking. The excellent casual restaurant has two locations that tend to have long wait times and no reservations, so bring your appetite accordingly.
Nopalito's story began long before it opened in 2009. Chef/owner Gonzalo Guzman learned to cook from his mother, Alicia, in the small village of El Aguila, near Catemaco, Veracruz. His eldest brother, Gonzalo, worked in the fields, learning how to grow corn, beans, chiles, tomatoes and preparing meals for the family. As a result, he developed a deep appreciation for Mexican cooking ingredients, traditions, and techniques from an early age and connected with the land. Gonzalo left his home at the age of 13 and lived in Puebla and Mexico City before moving to San Francisco. Twelve years and many restaurants later, Gonzalo met future partners Laurence Jossel, Allyson Jossel, and Jeff Hanak, and Nopalito was born. The concept would combine traditional, from-scratch Mexican cooking with local ingredients from the Bay Area. Drinks would include tequila, mezcal, and fresh Aguas Frescas, and the hospitality would emulate the warmth of Mexican culture.
Location: 3690 18th Street, San Francisco, CA 94110
Website: https://www.nopalitosf.com/
Phone: 415-640-7038
Store Hours: Tues-Sun 11:30 am–8 pm
2. El Huarache Azteca, Los Angeles, California
The Huarache Azteca is a small spot that is renowned for having some of the best huaraches to be found anywhere. Revered by LA Times food critic Jonathan Gold, be sure to try some of the freshly made Aquas Frescas to go with your choice of flavorful meat.
Location: 5225 York Blvd Los Angeles, CA 90042
Website: https://www.yelp.com/biz/el-huarache-azteca-los-angeles-6
Phone: (323) 478-9572
Store Hours: Daily 8 am-8 pm
3. La Super-Rica Taqueria, Santa Barbara, California
As Julia Child's favorite Mexican restaurant, La Super-Rica Taqueria became famous. In addition to offering an expanded menu and a greater seating area, it is more than just a taco stand anymore. So be prepared for a wait before making your selection at the counter.
Location: 622 N Milpas St Santa Barbara, CA 93103
Website: https://www.facebook.com/lasuperricataqueria/
Phone: 805-963-4940
Store Hours: Daily 11 am-9 pm
4. Chichen Itza, Los Angeles, California
Chichen Itza is a family-owned business that brings the flavors of the Yucatan region to Los Angeles. Here you will find dishes that don't pop up on every other menu in town, all lovingly prepared. Making everything from scratch using traditional methods has made Chichen Itza popular with the food crowd, and you can make the recipes yourself with the help of the restaurant's cookbooks.
Currently, Gilberto Cetina Jr. and Marissa Cetina (the owners) are in charge of keeping this family legacy alive.
Location: 3655 S Grand Ave C6, Los Angeles, CA 90007
Website: https://www.chichenitzarestaurant.com/
Phone: (213) 741-1075
Store Hours: Tues-Sun 9 am-8 pm
5. La Taqueria, San Francisco, California
San Francisco's Mission District is probably best known for its burritos, which are somehow different from those you find in other California cities. Taste the difference at La Taqueria, which brings people all over the country looking to experience the carnitas.
Location: 2889 Mission St San Francisco, CA 94110
Website: https://www.facebook.com/LaTaqSF/
Phone: 415-285-7117
Store Hours: Wed-Sun 11 am-8:45 pm
If you have dined in these restaurants, please share your food experience in the comment section below!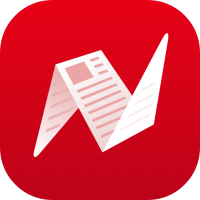 This is original content from NewsBreak's Creator Program. Join today to publish and share your own content.