The Italian food scene is intense in Rhode Island: a state that, like the Mediterranean nation, is blessed with fertile fields and waters. So whether you're craving rustic, authentic home cooking or fresh twists on classic dishes — or just a significant amount of pizza — the best Italian restaurants in Rhode Island offer an unforgettable dining experience. Providence - the capital city of Rhode Island - provides a variety of restaurants and a charming Italian neighborhood where cafe tables surround the fountain in DePasquale Square. While exploring Rhode Island, don't overlook other Italian standouts.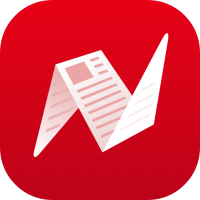 Here are five delicious options of Italian restaurants in Rhode Island:
1. Al Forno, Rhode Island
In nearly four decades, Al Forno, an upscale Italian restaurant with a decidedly down-home specialty - grilled pizza - has been the benchmark against which all other Italian restaurants are measured. In Providence's riverside Fox Point neighborhood, Al Forno was a popular spot for its owners' playful approach to traditional Italian cooking. Their use of the region's bounty, such as wood-grilled George's Bank scallops served with parsnip puree and baked asparagus. You won't regret it. If you don't save room for the grand finale, you'll regret it.
Location: 577 South Water Street, Providence, RI 02903
Website: https://alforno.com/
Phone: 401.273.9760
Store Hours: Tue – Sat, Pick Up Times Available 4:30-8:30 pm
2. Angelo's Civita Farnese, Rhode Island
When you taste the painstakingly cooked, Angelo's Civita Farnese has been serving Italian comfort food since 1924, you might find yourself crying. In Providence's Federal Hill, there's only one restaurant serving some of the same beloved dishes for 95 years, and the recipes and prices have remained the same. A half-size portion of the house favorite is available for those who have never tried tripe.
Location: 141 Atwells Avenue Providence, Rhode Island 02903
Website: https://www.angelosri.com/
Phone: (401)621-8171
Store Hours: Wed-Sat 11:30-8:00 pm
3. Caserta Pizzeria, Rhode Island
For affordable pizza in Providence's Federal Hill neighborhood, head to this unassuming red-black-and-white cafeteria, where you can feed yourself remarkably well for under ten dollars. Caserta's best-selling product for more than 60 years has been the Wimpy Skippy: a spinach pie folded calzone-style and filled with cheese, black olives, and spicy pepperoni. Here, though, you can't go wrong with a simple Sicilian slice, all chewy and cheesy and overly heavy for the paper plate it's served on (don't transport it without a tray). With thin-crust pies with your choice of toppings, you can share or keep it all to yourself. You can't go wrong with a simple Sicilian slice, all chewy and cheesy and just too heavy for the paper plate it's served on (use a tray if you want to transport it).
Location: 121 Spruce Street, Providence, RI 02903
Website: https://casertapizzeria.com/
Phone: (401) 621-3618 / (401) 621-9190 / (401) 272-3618
Store Hours: Tues, Wed-Thurs 9:30am–7:00pm / Fri-Sun 9:30 – 8:00pm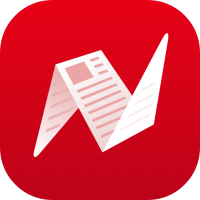 4. Enoteca Umberto, Rhode Island
You won't even know what's for dinner until you sit down at one of only 18 seats at Enoteca Umberto (with a few patio tables added in the warmer months) because there are no menus. You can rest assured, however, that you'll embark on a culinary odyssey that will transport your taste buds to Southern Italy. Lia Bellini's chef takes inspiration from her market forays and creates extraordinary meals in its tiniest kitchen. During the evening, she will lead you on a tour of food and wine that you will rave about with her husband, Umberto. 
Location: 256 Atwells Ave, Providence, RI 02903
Website: https://www.facebook.com/enotecaumberto/
Phone: 401-272-8466
Store Hours: Tues-Sat 5pm-1am 
5. Maria's Seaside Cafe, Rhode Island
Maria's Seaside Cafe offers homemade pasta, lemony grilled calamari, and fresh-caught fish, all paired with a Bellini or glass of Italian wine that is perfect when you've worked up an appetite from the beach walks and bodysurfing. The bright, airy cafe overlooked the dunes and was rebuilt after Superstorm Sandy. For a delicious brunch, visit there on Sunday, too. Bellinis or bottomless mimosas go perfectly with lemon ricotta pancakes and Nutella Italian toast.
Location: 132 Atlantic Avenue, Misquamicut Beach, Rhode Island, 02891
Website: https://www.mariasseasidecafe.com/
Phone: 401-596-6886
Store Hours: Daily from 8–11 am, 4–9 pm
Do you have your favorite Italian restaurant in Rhode Island that is not on the list above? Let us know in the comment section below!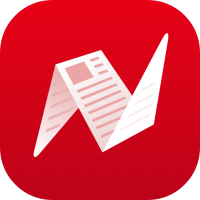 This is original content from NewsBreak's Creator Program. Join today to publish and share your own content.