Perhaps because many Italian immigrants settled in America at the beginning of its European history, or possibly because anything covered in tasty sauce and cheese is good, Italian is one of the most popular cuisines in America.
Pennsylvania's best Italian restaurants are listed below. They're all going to captivate you.
1. Asiago'sAsiago's Italian Restaurant, Pennsylvania
Asiago's Italian Restaurant in Pennsylvania is one of the most popular restaurants in the state. You will feel as though you are dining near a tranquil villa as they serve authentic Tuscan cuisine. Seafood dishes are made from scratch, and everything is made from scratch.
Location: 709 Edge Hill Drive, Johnstown, PA 15905
Website: https://asiagostuscanitalian.com/
Phone: (814)266-5071
Store Hours: Tues-Thur 4-9pm / Fri-Sat 4-10pm / Sun 4-8pm
2. Popi's Italian Restaurant, Pennsylvania
Check out their antipasti! Popi's Italian Restaurant is sure to fill you up and satisfy your hunger. If you come on a good night, your meal will be accompanied by the smooth sounds of their fabulous lounge singer.
Popi's is a family-owned and operated Italian restaurant. Its inception in 1993 was creating a team of brothers and sisters who wanted to share with the neighborhood tried-and-true recipes. They started modestly but soon established a reputation for food of impeccable quality and service of the highest caliber, combined with a cozy atmosphere.
Location: 3120 South 20th Street, Philadelphia, PA 19145
Website: http://www.popisrestaurant.com/
Phone: 215.755.7180
Store Hours: Wed-Sun 12-9 pm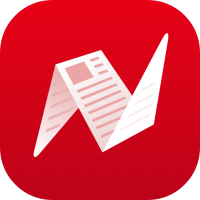 3. Gabriella Italian Restaurant, Pennsylvania
If you want to dine in Harrisburg at a memorable restaurant, go to Gabriella Italian Restaurant. Whether you're in the mood for broiled crab cakes or delicious lasagna, you'll find it all here. Whatever you order, you will be impressed.
Chef and owner Pietro Carcioppolo arrived in the United States in 1979 to fulfill his lifelong dream. The owner of this Italian restaurant wanted to create the most memorable dining experience for his customers. Founded by Pietro and Antonella Riva in 1997, Gabriella Italian Restaurant offers its guests savory Italian dishes and innovative daily specials. Unfortunately, in September of 2013, an electrical fire did extensive damage to the restaurant, thus closing its doors for nearly eight months. Renovations and remodeling took place as eager patrons awaited the return of this local favorite.
Location: 3907 Jonestown Road, Harrisburg, PA 17109
Website: http://www.gabriellaristorante.com/
Phone: (717) 540-0040
Store Hours: Mon-Sat 11am - 3pm and 3pm - 10pm
4. Piccolo Forno, Pennsylvania
Suppose you want some rustic and comforting Italian dishes, head over to this magnificent Pennsylvania eatery. Everyone raves about their ravioli and risotto. You'llYou'll find Piccolo Forno in the trendy Pittsburgh neighborhood of East Liberty.
Founded in March 2005, Piccolo Forno is Domenic's first business venture. At Regina Margherita, he trained under Roberto Caporuscio as a pizzaiolo. The girl's parents owned a bakery in the Strip, where he spent much of his childhood. Carla joined Domenic in the Lawrenceville kitchen shortly after Antonio passed away and the bakery closed in 2008.
Location: 3801 Butler St., Pittsburgh, PA — 15201
Website: http://www.piccolo-forno.com/
Phone: (412)622-0111
Store Hours: Tues-Thurs 12pm-9pm / Fri-Sat 12pm-10pm
5. Luigi's Ristorante & Catering, Pennsylvania
Now that there are two locations, it's easier than ever to satisfy your hunger. You will feel right at home at this family-owned restaurant. Visit the official website to learn more about Luigi's Ristorante & Catering.
A small community in Indiana County, Pennsylvania, Luigi's was founded in 1984. A tavern once stood in Clymer. With the help of two of his sons, Louis and Edward, William "Skip" Tate purchased the building and introduced an Italian menu to the area.
Having never worked in a restaurant before, Louis and Edward were guided by their father, Skip, and Barbara. Their years working with Skip and Barb taught them many lessons in hard work and business management. Their brothers and sisters and aunts, uncles, and cousins have also played a significant role in their success.
Location: 32 N. Brady Street, DuBois, PA 15801
Website: https://www.luigisristorante.com/
Phone: 814-375-9113
Store Hours: Tuesday - Saturday 11 am - 9 pm
Please let us know your favorite Italian restaurants in Pennsylvania! Hit the comment section below!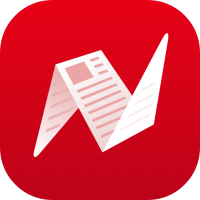 This is original content from NewsBreak's Creator Program. Join today to publish and share your own content.