Italians have influenced Oklahoma food and culture since the state's beginnings. Many Italian laborers sought work in small coal towns throughout southeastern Oklahoma and the surrounding areas at the turn of the 20th century. As these families brought their customs, traditions, and food with them, they laid the foundation for Oklahoma's rich Italian heritage. Oklahoma's Italian restaurants still reflect that influence today. 
The following restaurants embody both the tradition of Italian food from the past and the spirit of innovation of the present: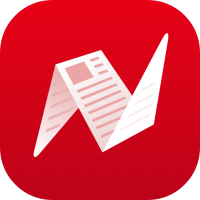 1. Vito's Ristorante - Oklahoma City
At Vito's, it's all about family. Having grown up with a solid background in Italian food and culture, owner Cathy Cummings specializes in preparing authentic Italian recipes from scratch. Bread, sauces, and olive oil dipping sauces are made in-house. Family-style favorites like tomato basil soup, lasagna, chicken scallopine, spaghetti, and meatballs, as well as eggplant parmesan, are served at this eatery.
Location: 628 N May Ave, Oklahoma City, OK 73116
Website: https://vitosokc.com/
Phone: 405-848-4867
Store Hours: Mon-Sat 5-9 pm
2. Roma Italian Restaurant - Durant
Roma Italian Restaurant opened in Durant, Oklahoma, in 2005 after Gzim Krasniqi and his brother Tony, both from Kosovo, happened upon the friendly town by chance. In a short period, it was clear Roma was something special. Everything at Krasniqi is made from scratch using fresh ingredients, which shows the restaurant's commitment to authentic and delicious food. There is the famous Roma Special with chicken and sausage sautéed in red peppers, ham, and black olives in a white wine cream sauce and other delicious Italian classics on the menu.
Location: 121 W Main St, Durant, OK 74701
Website: https://www.romadurant.com/
Phone: 580-931-9961
Store Hours: Tues-Sun 11 am-9:30pm
3. Benvenuti's Ristorante - Norman
Chef Anthony Compagni describes his upscale Norman restaurant as "old world Italian with a new world twist." Benvenuti's is known for its exceptional quality and friendly atmosphere. The restaurant's namesake appetizer (a salad with poached pear, spinach, gorgonzola, and walnuts) is served before classic Bolognese or clams and sausages over Fregola Sarda pasta. You cannot go wrong with the cioppino, a seafood stew with shrimp, scallops, mussels, clams, crab claws, lobster, calamari, or the lamb chops in white wine sauce with herbs and Italian sausage. You can pair your meal with a glass of wine from their extensive wine list, and don't forget desserts like the famous crème brulee or a half dozen of their freshly baked cookies.
Location: 105 W Main St, Norman, OK 73069
Website: http://www.benvenutisristorante.com/
Phone: 405-310-5271
Store Hours: Daily from 5-9 pm
4. Giuseppe's Italian Dining - Marlow
Many consider Giuseppe's to serve the best Italian food in southwest Oklahoma, and that's easy to understand. Brian "Giuseppe" DiCintio has inherited his family's rich cooking traditions and translated them into his impressive menu. Their crab cakes are served with a lemon-basil sauce and are filled with bruschetta, an antipasto platter, or their famous crab cakes. Osso Bucco or the "Frutti de Mare" comes with shrimps, scallops, crab in white wine sauce, or try the "Oklahoma Veal" Parmigiana made with breaded pork tenderloin and spaghettini. Make sure you stop by the gift shop on your way out for a chance to pick up some of their house salad dressing and marinades.
Location: 203 W Main St, Marlow, OK 73055
Website: https://giuseppesitaliandining.com/index.html
Phone: 580-658-2148
Store Hours: Thurs-Sat 11 am-8pm
5. Villa Ravenna - Tulsa
Located in Tulsa, Villa Ravenna serves up traditional Italian food. Simple yet superbly executed, the menu is straightforward but luxurious. One of the delicate Menu Speciale dishes is Chilean Sea Bass with light cream sauce over linguine if you prefer something more sophisticated. A wild boar lasagna braised in white wine and served over mushroom risotto is also available. Please find out about daily specials and wine recommendations from their friendly staff.
Location: ​6526 A East 51st St., Tulsa, OK 74145
Website: https://www.villaravenna.com/
Phone: 918-270-2666
Store Hours: Tues-Sat 11am–2pm, 5–9pm / Sun 5-9pm
Please let us know of more Italian restaurants in Oklahoma! Hit the comment section below!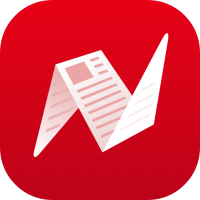 This is original content from NewsBreak's Creator Program. Join today to publish and share your own content.