In 1890, Wyoming became the 44th state to join the union. One of the early victories of the American women's suffrage movement was achieved when Wyoming became the first state to allow women to vote. Even though Wyoming has the tenth largest land area of any state, it boasts just over 550k residents, the smallest population. Yellowstone National Park, one of the most popular national parks globally, is located in most of Wyoming. Visitors come to Wyoming to see Old Faithful, the world's largest hot spring, and various wildlife, including moose, elk, bighorn sheep, wolves, coyotes, eagles, black bears, and grizzly bears.
If you want to experience Wyoming first-hand, then these are the pros and cons of living in this state to consider today. Let us start with the pros of living here: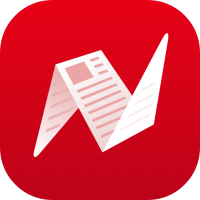 1. You will get to experience all four seasons when living in Wyoming.
Wyoming has one of the windiest and driest climates in the country. Continental climates are semi-arid, and the topography allows for all four seasons to exist. Thunderstorms and rain often occur in spring. Humidity and heat during the summer can result in the formation of tornadoes. Fall is warm because of the changing leaves, and winters are fantastic because of the Rocky Mountains and their skiing opportunities.
The state receives more than 300 days of sunshine each year, despite the challenges posed by wind, storms, and extended winters. In Wyoming, you can have many fun experiences if you are strategic about where you live.
2. The transportation infrastructure for Wyoming is adequate.
The roads in Wyoming are well-maintained because there are so many wide-open spaces for you to enjoy. On the two-lane highways, the speed limits are higher to help you legally reach your destination a few minutes faster than other western states. With I-80 and I-90 offering east-west connections, and I-25 linking the two, you can get to Colorado or Montana on a road trip.  Casper offers an international airport in addition to Jackson Hole, Cheyenne, and Casper airports, as well as several railroads and 13 national highways. Even Yellowstone offers a regional airport if you want to avoid driving.
It is not all sunshine in Wyoming. Here are some of the drawbacks of living in the state:
1. Restaurants in Wyoming are also limited.
It's possible that Wyoming will not be the ideal place to live for someone who enjoys eating various ethnic foods. The dishes you eat here tend to be under-seasoned, bland, and often made from frozen items since sourcing fresh products are often complex. There are sometimes farm-to-table restaurants that serve fantastic food. Nevertheless, you may find that the pizza is a little different, the fish is typically overcooked, and it can be challenging to find a decent bagel in some parts of the state.
2. Winter can be a year-long experience when living in Wyoming.
There is a good chance you will experience snow in the traditional summer months of Wyoming if you choose to live near the mountains. Snow has fallen in Yellowstone in July and August. At the same time, you may not have this disadvantage if you love playing in the fluffy white stuff and don't mind the cold, the shorter growing season, and other unique challenges that are present because the weather present unique challenges that are not present in most of the other states. 
Bonus: Here are some of the fun facts of Wyoming:
The Horse on the Wyoming license plate has a name, "Old Steamboat." It is named after a bronc that could not be ridden back in the oughts or the teens.
Wyoming has the lowest population of all 50 United States.
Cody Wyoming is named after William "Buffalo Bill" Cody.
The majority of Yellowstone Park lies within the boundaries of Wyoming.
The Red Desert in south-central Wyoming drains neither to the east nor to the west. The continental divide splits and goes around the desert on all sides, leaving the basin without normal drainage.
Let us know your thoughts about these pros and cons! Hit the comment section below! 
Sources:
https://en.wikipedia.org/wiki/Wyoming
http://www.wrds.uwyo.edu/sco/wyoclimate.html
https://www.iexplore.com/articles/travel-guides/north-america/united-states/wyoming/transportation#:~:text=There%20is%20no%20train%20service,comfortable%20option%20for%20long%20trips
https://restaurant.org/downloads/pdfs/state-statistics/wyoming.pdf
https://www.50states.com/facts/wyoming.htm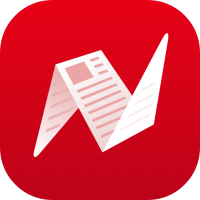 This is original content from NewsBreak's Creator Program. Join today to publish and share your own content.