When England colonized North America at the end of the 16th century, the Commonwealth of Virginia was born. Virginia once stretched from South Carolina to what is now Maine.
"The Old Dominion" has seen notable events in history occur within its borders, including the end of the Revolutionary War and the Civil War. Since eight U.S. presidents were born there, the State got its nickname, the "Mother of Presidents."
Almost three centuries ago, American ancestors settled in Virginia, and its unparalleled beauty was the reason for their choice. Though the State today is very different than 300 years ago, it is still a gem, with over 55,000 people moving here each year to settle down. It's pretty awesome to find a State with four distinct seasons and the perks of both beaches and mountains within a five-hour drive either way.
I am proud to be a resident of Virginia. But, like every other place, it has some not-so-great things about it, too. For a detailed view, let's take a look at the pros and cons of living in Virginia. Let us start with the pros: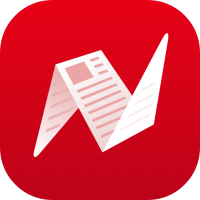 1. You will get to experience the friendly Southern charm in this State.
Virginia is known for its exceptional politeness. Comparatively to some of the larger cities to the north, most people here will greet you regardless of whether you know them. You can count on them to open doors for you without a second thought. A friendly smile should never be feared. While it is a cultural shift that can make some people uneasy, most people enjoy it once they get used to it.
2. You will have plenty of opportunities to explore the history of the United States.
You will find many historical places near your home in Virginia if you love to tour historic places. You can visit George Washington, Thomas Jefferson, James Monroe, John Tyler, Woodrow Wilson, and William Henry Harrison. The city is home to several historical battle sites, including Appomattox, where the Civil War officially ended.
In addition, Virginia offers a lot of family-friendly activities. For a fun family day out, you can also check out Shenandoah Caverns, the Virginia Aquarium, and Colonial Williamsburg.
Now let us have a look at the cons of living in Virginia:
1. Peanuts are a big deal when living in Virginia.
Having a peanut allergy can turn life in Virginia into a nightmare if you or a member of your family suffers from it. Peanuts are enjoyed in many different ways by Virginians. They can be salted, roasted, boiled, creamed - pretty much any way you can imagine. In order to avoid cross-contamination, you will need to ask how it is prepared in local dishes. Whenever possible, carry your shots around with you if you have a severe allergy.
2. The culture in Virginia can vary widely based on where you choose to live.
Virginia has a significant cultural divide between its cities and rural areas. Although this disadvantage is relatively accurate for the entire United States, the borders are well-defined in this State. There are pockets where traditional conservative ideas that date back to the Civil War era are still actively practiced. In spite of the push for diversity, liberal college towns can feel less inclusive at times. This is a country full of different cultures, ethnicities, and perspectives that can be challenging (or fun) to explore.
Bonus: Let us take a look at more fun facts about Virginia below:
The College of William and Mary in Williamsburg is the second oldest in the United States. It was founded in 1693.
The State's nickname is "Old Dominion."
The State flower is not a flower, but the blossom of the dogwood tree, which is also the state tree.
The first peanuts grown in the United States were grown in Virginia.
The Blue Ridge Mountains are located in Virginia.
The American Revolution ended with the surrender of Cornwallis in Yorktown.
On March 9, 1862, at Hampton Roads, Virginia, the USS Monitor and the CSS Virginia (formerly the USS Merrimac) met in one of the most famous naval engagements in U.S. history. Their battle, the first of its kind between armored metal vessels, changed the nature of naval warfare for all time.
10th of the 13 original colonies, Virginia was admitted to the Union on June 25, 1788.
The state motto is "Sic Semper Tyrannis." (Thus always to tyrants)
Union Passenger Railway was the first successful electric street railway transit agency. It was formed in 1888 at Richmond.
What can you say about these pros and cons of Virginia? Let us know what you have in mind! Hit the comment section below!
Sources:
https://www.jstor.org/stable/4248972
https://patch.com/virginia/reston/survey-virginians-are-polite-thanks
https://blog.virginia.org/2017/03/iconic-places-history-lovers/
https://www.gardeningknowhow.com/edible/vegetables/peanuts/planting-virginia-peanuts.htm
https://www.jstor.org/stable/4248972
https://www.50states.com/facts/virginia.htm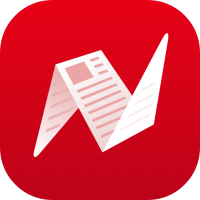 This is original content from NewsBreak's Creator Program. Join today to publish and share your own content.