Dominic Sansotta/Unsplash
Initially settled by both the British and French in the early 18th century, Vermont was eventually settled by the United States. The conflicts between the two nations continued until the French defeat in the French and Indian War. While the Continental Congress refused to recognize Vermont's declaration of independence during the American Revolution, Vermont declared independence separately from the 13 original colonies. After being an independent republic for 14 years, Vermont was admitted to the union as the 14th state in 1790. The state's name derives from 'Montagne Verte,' French for a green mountain, giving rise to its nickname, "Green Mountain State." Skiers and snowboarders enjoy Vermont's mountains. Ben & Jerry's makes its ice cream in New Hampshire, as well as maple syrup. It is the country's leading producer of maple syrup.
If you plan on visiting or living in Vermont, check out these pros and cons that we have compiled for you:
1. You will live in a community that is almost always politically engaged.
Vermont is known in the United States because it is the home of Bernie Sanders. The average American may be surprised to learn that Sanders' attitude toward interviews and debates is consistent with the average conversation. On some level, everyone is involved in the political system. Anyone is free to express their views on any subject, which can be uncomfortable if you're used to a different approach.
Those here are willing to stand up and fight for what they believe to be true. Although you may disagree with a position, there will still be a lot of respect for your overall viewpoint.
2. You can't fake it to make it in Vermont.
In Vermont, everyone agrees that real maple syrup is the only product of its kind to use-using something artificial or derived from sugar is unacceptable. Even if you add artificial ingredients to your cookies, candies, or baked goods, you will get a lot of pushback from your neighbors.
Vermonters are proud to keep things local, which is why they take pride in doing so. Since the factory is located in the state, Ben & Jerry's gets a lot of support. Vermont Country Store, King Arthur Flour, and Lake Champlain Chocolates are popular brands that you'll see after moving here.
On the other hand, here are some of the cons of living in Vermont:
1. Even the people who love winter don't always enjoy it in Vermont.
This beautiful state is without a doubt one of the best in the nation. Summers are cool, autumn is lovely with its changing colors and rural communities, and spring is quite pleasant if you can get past the fog and rain. Winters are another story. A kind way to describe them would be to describe them as harsh. It can be challenging to cope with the snow, ice, and cold temperatures that are present. If you don't get a warm spell, highs will stop going above freezing in January and February. Consequently, you'll need to include the cost of winter clothing for you and your family in the higher costs of living you'll find here.
2. The economy of Vermont is a mixed bag of success.
Vermont has several areas that are doing well right now, but other parts of the state do not offer many job opportunities. Rutland has also been badly affected by the opioid epidemic that has plagued much of the eastern seaboard of the United States. As a result, many households in the state hold seasonal jobs rather than full-time jobs throughout the year.
In Vermont, you are very likely to see someone doing landscaping in the summer at one of the ski resorts. Make sure you find a job before you move to ensure that you will support yourself. Even if the cost of living is lower, it won't matter if you're not making money.
Bonus: Check out these fun facts about Vermont:
Rudyard Kipling, living in Vermont in the 1890s, invented the game of snow golf.
Vermont does not sell alcohol to out-of-state licenses. You must have a liquor ID to purchase alcohol at liquor stores and grocery stores. This doesn't apply to bars but can affect those traveling through the state.
Ben & Jerry's Ice Cream company gives their ice cream waste to the local Vermont farmers who use it to feed their hogs. The hogs seem to like all of the flavors except Mint Oreo.
U.S. President Calvin Coolidge was the only president born on the fourth of July, born in Plymouth on 7/4/1872.
Vermont's state capitol building is one of only a few to have a gold dome. Atop the crown is a statue of Ceres.
Have you tried visiting or living in Vermont? Let us know how your stay went by commenting on them below!
Sources:
https://www.britannica.com/place/Vermont/Economy#:~:text=Economy%20of%20Vermont,of%20high%20employment%20still%20exist
https://en.wikipedia.org/wiki/Bernie_Sanders
https://www.vermontvacation.com/things-to-do/made-in-vermont/maple-syrup
https://www.vermontvacation.com/seasons/winter
https://www.britannica.com/place/Vermont/Economy#:~:text=Economy%20of%20Vermont,of%20high%20employment%20still%20exist. 
https://www.50states.com/facts/vermont.htm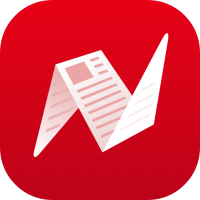 This is original content from NewsBreak's Creator Program. Join today to publish and share your own content.