amirali mirhashemian/Unsplash
Washington has an excellent selection of Italian restaurants that serve everything from pasta to pizza. The vibrant, cosmopolitan city of San Francisco has something to offer to everyone, especially when it comes to discovering great cafes that serve good coffee and tiramisu and dining in fine dining restaurants. For homemade gelato that melts in your mouth, don't miss the gelaterias. It might not always be sunny in Seattle, but there is always a time for gelato. 
Here are some of Washington's best spots to head for classic and delicious Italian cuisine:
1. Cascina Spinasse, Washington
Near 14th and Pine, Cascina Spinasse is a bustling, high-end Italian restaurant serving rustic Northern Italian fare in a cozy, comfortable setting. Since opening in 2008, Cascina Spinasse has received much acclaim for its traditional cuisine from Piedmont in Northern Italy. The restaurant has an open kitchen where diners can watch the head chef and his team prepare dishes using authentic techniques from Piedmont. There is something special about tajarin al ragu o burro e salvia and rabbit meatballs, a favorite of Seattleites. The hearty cavatelli rich with chanterelles and the pine-nut rapini ravioli also take close second place. The adjacent bar, Artusi, offers an impressive list of Italian wines, grappas, and other libations, as well as small plates and aperitifs.
Location: 1531 14th Ave, Seattle, WA 98122
Website: http://spinasse.com/
Phone: 206-251-7673
Store Hours: Daily 5 pm-10 pm
2.Tulio, Washington
Tulio is an elegant wooden-paneled restaurant situated in the downtown Hotel Vintage Park with white linen tables and exquisitely handcrafted detailing serving inspired Italian dishes. With a centralized location, open kitchen, wood-burning oven, and an upstairs private dining room reminiscent of an aristocrat's library, Tulio offers authentic food and attentive service. The restaurant's lunch specialties include sweet potato gnocchi with sage butter, crispy duck with marinated figs, marinated Washington lamb sirloin, and pasta alla chitarra with braised pork, ricotta, and rosemary. There are also various pizzas, calzones, pasta, delicious fresh salads, and tasty sides.
Location: Kimpton Hotel Vintage Seattle, 1100 5th Ave, Seattle, WA 98101
Website: https://tulio.com/
Phone: 206-624-5500
Store Hours: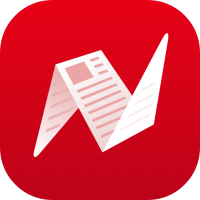 3. Tappi, Twisp, Washington
There are so many great things to do in Tappi! The photo shows their "Dr. John" sandwich, made with slow-roasted meat and smothered in mozzarella.
About a hundred years ago, the owners' families immigrated from Sicily and the Veneto, bringing with them the traditions of genuine hospitality and delicious, simple food that they continue to provide at Tappi. Their dishes are served in an Italian country-style without elaborate accompaniments. Every food we create is made with love and care from locally grown foods whenever possible. Wines from small Italian families farms are the ones we select for your table. My mother taught me most of the recipes she made in her kitchen as a boy as I sat on a counter with my feet dangling, listening to her sing and tell family stories while she cooked.
Location: 201 S Glover St, Twisp, WA 98856
Website: https://www.tappitwisp.com/
Phone: 509-997-3345
Store Hours: Tues-Sat 5–7:30 pm
4. Marzano Italian Restaurant, Tacoma, Washington
This place makes delicious meatball sandwiches, especially if you like meatballs! 
Since opening in 1988, Marzano has been treating South Sound diners to our interpretation of Italian cuisine based solidly on traditions of the Veneto region in Northern Italy. Together, owners Elisa and Brian Marzano have assembled a team to create simple, refined dishes grounded in authentic techniques while incorporating artisans' products and small farmers from the Pacific Northwest. 
Location: 516 Garfield St S, Parkland (Tacoma) WA 98444
Website: https://www.dinemarzano.com/
Phone: 253-537-4191
Store Hours: Dinner Tue–Thurs 4–8:30pm / Fri-Sat 4-9pm / Lunch Tue–Fri 11am–2pm
5. Basilico Ristorante Italiano, Olympia, Washington
You've got to try one of the delicious pasta dishes from Basilico Ristorante Italiano! Serving you authentic Central and Northern Italian cuisine since 2005, Basilico Ristorante is a haven for a slowly savored meal in the middle of downtown Olympia. Their hand-made pasta, ravioli, and sauces, and braised meats that simmer for hours before you arrive, are a hallmark of attention to detail and the loving attention the staff put into each bite.
Location: 507 Capitol Way South, Olympia, WA 98501
Website: https://www.ristorantebasilico.com/
Phone: (360) 570-8777
Store Hours: Tues–Sat 5-9 pm
Which one is your favorite Italian food from the list? Let us know in the comment section below!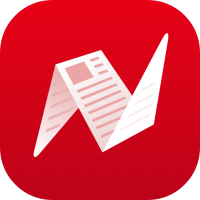 This is original content from NewsBreak's Creator Program. Join today to publish and share your own content.