There is no secret that West Virginia, having been home to many Italian immigrants from a long time ago, has some of the finest Italian cuisines in the country. This is especially true in the northern part of the state.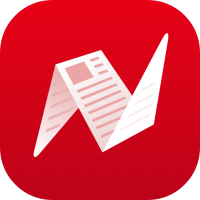 If you're looking for a great Italian restaurant in West Virginia, try some of these restaurants:
1. Muriale's Italian Kitchen, Fairmont, West Virginia
It takes a village to raise a child, but it takes family recipes handed down generations to make an excellent Italian restaurant great. That's what you'll find at Muriale's Italian Kitchen in Fairmont, West Virginia. In operation since 1969, you'll enter a world of authentic international cuisine and excellent customer service at Muriale's. Open every day to give you the best foods available, and you'll find a kitchen staff that loves to please hungry diners with dishes like manicotti, gnocchi, rigatoni, linguini, spaghetti, and ravioli. With a complete wine list, they also carry traditional and house specialty cocktails. With full licenses and insured foodservice, you can also have them cater your next event.
Location: Muriale's Italian Kitchen, 1742 Fairmont Avenue
Fairmont, WV 26554
Website: https://murialesrestaurant.com/
Phone: (304) 363-3190 
Store Hours: Tues-Sun 11:00 until close
2. Castiglia Italian Eatery, Keyser, West Virginia
You don't have to travel to Italy to experience the sights, smells, and flavors of great Italian food. Instead, visit Castiglia Italian Eatery in Keyser, West Virginia. This old-world restaurant, opened in 1997, features gorgeous stone arches inside and out that was created by master stonemason Wes Boddy when the restaurant was remodeled a few years ago. Inside, you'll find hand-tossed pizza, rolls, and other baked items. If you love pasta, you'll have choices of five different types, all topped with homemade tomato sauce. To end your meal with something sweet, try the cannoli or tiramisu.
Location: 401 S Mineral St Keyser, WV 26726
Website: https://www.facebook.com/CastigliasItalianEatery/
Phone: 304-788-1300
Store Hours: Tues-Sat 11 am-9 pm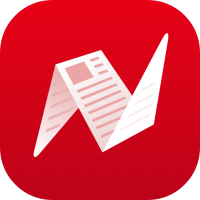 3. La Trattoria Italian Eatery, Martinsburg, West Virginia
In Martinsburg, West Virginia, La Trattoria Italian Eatery is a family-owned business named the #1 restaurant in the city for the last seven years. Once you eat there, you'll know why. With great pride in making and serving quality and homemade Italian foods, La Trattoria offers various sauces to top off your choice of pasta. These choices are blush, marinara, alfredo, pink creamy, white wine, and smooth, and the pasta can be fettuccine, spaghetti, penne, linguine, and more. Add your favorite meat to the dish, and you've got a rich, satisfying combination. 
Location: 148 Lutz Ave Martinsburg, WV 25404
Website: https://www.facebook.com/La-Trattoria-175827695811193/
Phone: 304-262-6925
Store Hours: Daily 11AM - 2PM / 4PM - 9PM
4. Mamma Mia Pie and Pasta, Elkins, West Virginia
When locals frequent a restaurant, it's usually a good sign. Mamma Mia Pie and Pasta in Elkins, West Virginia, is one such restaurant. Some of your neighbors and friends will likely join you when you go to this excellent Italian eatery if you live locally and haven't done so yet. However, if you're from out of town and want good homemade pasta, made-to-order pizza, and all the best Italian entrées, this is the place to come. You can add antipasto salad to your meal, and their garlic bread is second to none. Open every day except for major holidays. 
Location: 121 3rd Street Elkins, WV 26241
Website: https://www.facebook.com/pages/Mama-Mia/1190918184327890
Phone: 304-637-5858
Store Hours: Daily 11:30 am–9 pm
5. LBV Steak & Pasta, New Cumberland, West Virginia
Is there anything better than steak and pasta? The LBV Steak & Pasta restaurant in New Cumberland, west of Pittsburgh, serves this type of food. The Mountaineer Casino Racetrack & Resort has five restaurants, including LBV Steak & Pasta, which is open daily. You can make convenient reservations online at this upscale dining place. In addition to their wide pasta varieties, they have Happy Hour on Friday and Saturday evenings and free cannoli on select nights with the purchase of your entrée.
Location: 1420 Mountaineer Cir, New Cumberland, WV 26047
Website: https://www.cnty.com/mountaineer/
Phone: 304-387-8250
Store Hours: Daily 5–10 pm
What can you say about these Italian restaurants in West Virginia? Let us know in the comment section below!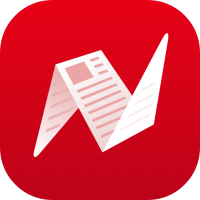 This is original content from NewsBreak's Creator Program. Join today to publish and share your own content.