Bozhin Karaivanov/Unsplash
It is not hard to find an Italian restaurant in New York, whether you live in the West Village or the Lower East Side. Some places have remained true to their red sauce roots even as their neighborhoods have changed. Fine dining is characterized by white tablecloths and tasting menus. And there may be more places serving fresh pasta here than there are people. We've narrowed the field for you; read on for our picks for where you absolutely have to eat and how best to enjoy your time there.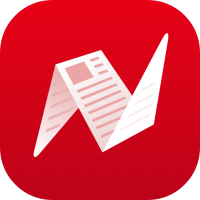 These are five of the best Italian restaurants in New York:
1. Frankies 457 Spuntino, New York
Located in Brooklyn, Frankies 457 Spuntino boasts warm and inviting interiors, exposed brick walls, and a long wooden bar. On warm summer evenings, the backyard space is the best part of the house. A frequent patron of Frankie's is a foodie (including local families) who knows what they're doing. Everyone will agree that this is worth the wait, even if it may be extended. If you do not order it for your main course, be sure to order a plate of sweet potato and sage ravioli for your table.
Location: 457 Court St., Brooklyn, New York, 11231
Website: http://www.frankiesspuntino.com/457/457.html
Phone: (718) 403-0033
Store Hours: Mon–Thu, Sun: 11:00 AM–11:00 PM / Fri–Sat: 11:00 AM–Midnight 
2. Bar Pitti, New York
In addition to its outdoor seating area, which spills onto the sidewalk along Sixth Avenue, Bar Pitti has always been packed since its 1992 opening. It's easy to spot actors, models, rock stars, and socialites, but the food is excellent, too-come for a robust offering of classics executed well, with one of the best Caprese salads in town. It's the perfect place to take out-of-town guests for an "only in New York" type of experience, where they'll see a complete cross-section of downtown denizens and get a great meal, to boot.
Location: 268 6th Ave., New York, New York, 10014
Website: https://barpitty.com/
Phone: (212) 982-3300
Store Hours: Mon-Sun: Noon-Midnight
3. I Sodi, New York
I Sodi is a neighborhood institution with a lThe pasta is delicious. Still, with its bazillion layers, the artichoke lasagna dominates Instagram tourist count, which is a blessing for the Village. Insta-fame goes to the artichoke lasagna with its bazillion layers, not the pasta. However, do not miss the pappardelle al limone, the whole grilled branzino, or the highly civilized antipasti platter. Tuscan cooking by Rita Sodi is both broad and deep.
Location: 105 Christopher Street, New York, NY 10014
Website: https://www.isodinyc.com/
Phone: 212. 414. 5774
Store Hours: Daily 4:30pm - 9:30pm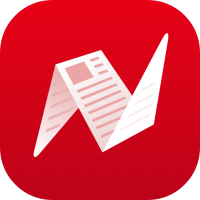 4. Emilio's Ballato, New York
Founded in 1956, Emilio's Ballato is a traditional Italian restaurant. Once inside, you are instantly transported to mid-century New York, where vintage photographs and album covers adorn the walls and chandeliers hang from the ceiling. If you want to enjoy a warm meal on a cold winter evening, you can engage in a simple, straightforward (yet perfectly prepared) game of gamberi or sauce pomodoro in a friendly atmosphere. You can't do much better than Little Italy when it comes to classic nights out.
Location: 55 E Houston St, New York, NY 10012
Website: http://places.singleplatform.com/ballatos/menu?ref=google#menu_1029369
Phone: 212-274-8881
Store Hours: Fri-Sat 12pm–12am / Mon-Thurs 12-11pm
5. Bamonte's, New York
Bamonte's opened in Williamsburg around the turn of the 20th century and hasn't changed much since then. The decor is definitely like the setting of a mobster movie, with swagged velvet curtains, faded signed photographs of celebrities from another era, and white tablecloths decorated with crystal votives and vases holding a single, tomato-red flower. It's cheesy in the best way—a charmingly fusty time capsule in a neighborhood that's become the epicenter of trendiness—looking for New York red sauce? This is your place.
Location: 32 Withers St, Brooklyn, NY 11211
Website: http://places.singleplatform.com/bamontes-restaurant/menu?ref=google
Phone: 718-384-8831
Store Hours: Wed-Mon 12-10 pm / Closed on Tuesdays
Have you dined in any of the mentioned restaurants? Please let us know in the comment section below!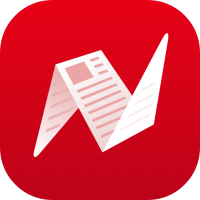 This is original content from NewsBreak's Creator Program. Join today to publish and share your own content.