Eaters Collective/Unsplash
These five North Dakota restaurants offer genuine, authentic Italian fare in a place where it's a little hard to find. Their food is mouthwateringly delicious, from their pasta to their pizza and just waiting for you to try.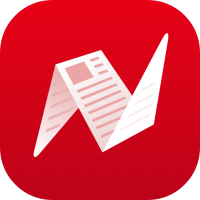 Here are five must-try Italian restaurants in North Dakota:
1. Cugini Italian Bistro, North Dakota
The recently opened restaurant has quickly become a big hit in Williston, and for a good reason. Cugini Italian Bistro serves delicious food. Pasta, pizza, and amazing desserts such as tiramisu are prepared here by hand with the freshest ingredients available. There is nothing you will regret about a visit here. The restaurant is so popular that I recommend making a reservation.
Location: 313 Main St Williston, ND 58801
Website: https://www.facebook.com/cuginiwilliston/?ref=page_internal
Phone: 701-572-0300
Store Hours: Wed-Sat 5-10 pm / Sun 10am-2pm / Closed on Mon-Tues
2. Nardello's, North Dakota
Pizza isn't the only thing you can find at Nardello's. In June of 2013, Nardello's Pizza opened its first East Coast-style pizzeria at the Pinehurst Plaza in Bismarck, North Dakota. Originally from Voorhees, New Jersey, the Nardello family moved to North Dakota in July 1998. When visiting New Jersey, Steven Nardello was impressed with the great food and decided that North Dakotans may equally enjoy it, so he opened a pizzeria. In addition to East Coast customers who rave about our authentic food, we have enjoyed meeting many customers from other parts of the country. In addition to people from the East Coast, the food is loved by customers from other cities. The atmosphere and the food are much appreciated by Steven, who is excited and honored by that fact. We have already formed many new friendships through our customer base and look forward to serving great food and generous portions for many years to come.
Location: 1001 West Interstate Avenue, Suite 112, Bismarck, ND 58503
Website: https://nardellospizza.com/
Phone: (701) 751-2320
Store Hours: Mon-Sat 11 am-9 pm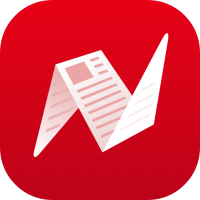 3. Sammy's Pizza & Restaurant, North Dakota
There's nothing new or old about Sammy's Pizza and Restaurant. The interior has remained the same for decades, making it seem like a time capsule when you walk in. There is, however, one thing that never goes out of style: their pizza. The pizza here will blow you away, and this place is a real hidden gem in Fargo. Get yourself there if you have never been before and see what you have been missing. We mix our seasonings into the homemade sauce. Each morning, you'll find fresh dough at the bakery: real mozzarella cheese and specialty meats. Perfectly sized squares of crisp crust are being cut. Sammy's pizza kitchen is filled with that kind of food. Angie and Shannon Osborn are the owners and operators of Sammy's Pizza in Minot, founded in 1959.
Location: 400 North Broadway, Minot, ND 58703
Website: https://sammyspizzaminot.com/
Phone: 701-852-4486
Store Hours: Mon-Fri 11 am-10 pm / Sat 4-10 pm / Sun 4-8 pm
4. Giuseppe's Italian Ristorante, North Dakota
You should check out Giuseppe's if you're looking for some of the best pasta around. Their menu is massive, and there are so many pasta options to choose from. The restaurant also offers an excellent selection of wines that pair perfectly with the food.
Location: 414 Demers Ave, Grand Forks, ND 58201
Website: https://www.yelp.com/biz/giuseppes-italian-ristorante-grand-forks
Phone: (701) 757-1020
Store Hours: Mon-Sat 5-10 pm
5. Santa Lucia, North Dakota
The food at Santa Lucia is a fantastic combination of Italian and Greek. You can find everything from downright delicious pasta to positively delicious gyros. It doesn't matter what kind of food you're in the mood for, because they'll have something for you every time you visit.
Location: 1109 38th St S, Fargo, ND 58103
Website: https://www.facebook.com/Santa-Lucia-Restaurante-Pizzeria-1023704910997637/
Phone: 701-281-8656
Store Hours: Daily from 11:30 am-9 pm
If you know more Italian restaurants in North Dakota, please let us know by sharing them in the comment section below!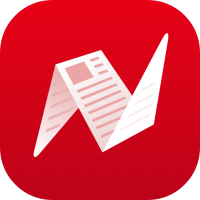 This is original content from NewsBreak's Creator Program. Join today to publish and share your own content.