Danijela Prijovic/Unsplash
Ohio is more well known as an agricultural center than as a destination for Italian food. However, visitors to the state will find a vibrant restaurant scene with an abundance of options, particularly when it comes to pizza, pasta, and other Italian favorites. Each mood or occasion can be met at one of the many Italian restaurants in the state. Whether you're searching for a romantic spot for a date night, a family-friendly restaurant perfect for kids, or an authentic Italian restaurant with a cozy atmosphere, this city has it all.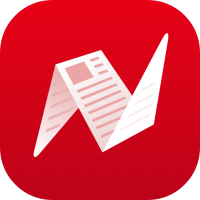 Here are five of the best Italian restaurants worth visiting when in Ohio:
1. Villa Nova, Ohio
Initially founded in 1978 by Donna and Frank Colleli as a dining destination for authentic Italian cuisine, Villa Nova has become one of Columbus' best-known restaurants. Restaurant operators from the second generation of the Colleli family run the restaurant today. The restaurant is renowned for its generous portions of hearty Italian fare and its unique collection of antique teapots, which Frank Colleli gathered during his retirement. There are various Italian entrees for lunch and dinner, including chicken cacciatore, spaghetti carbonara, eggplant parmesan, and seafood fettuccine. Shareable pizzas ranging from seven to fifteen inches, as well as a gluten-free crust, are available. There is an impressive wine and liquor selection at the restaurant's bar, as well as a list of craft beers and specialty cocktails. 
Location: 5545 N High St, Columbus, OH 43214
Website: https://villanovacolumbus.com/ 
Phone: 614-846-5777
Store Hours: Sun-Thurs 11am - 10pm / Fri-Sat 11am-10pm
2. Basi Italia, Ohio
Basi Italia, located in the heart of the Victorian Village neighborhood, offers Italian and Mediterranean food prepared with a creative flair. Menu items include appetizers, salads, pasta dishes, meat and seafood entrees inspired by the season. Guests can enjoy the likes of smoked salmon bruschetta, roasted beet salad with feta cheese, mint, and pistachios, eggplant parmesan with basil pesto, and roasted potato salad. There are several vegetarian options available, and gluten-free options can also be found at the restaurant. The restaurant offers a wide selection of wines, and every Wednesday during the summer, wine tastings are held on the patio.
Location: 811 Highland Street, Columbus Ohio 43215
Website: https://www.basi-italia.com/
Phone: 614-294-7383
Store Hours: Wed-Sat 4 pm to Close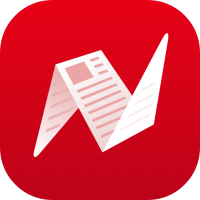 3. La Tavola, Ohio
La Tavola serves up modern twists on classic Italian fare for its excellent service and friendly atmosphere. There are appetizers, salads, and pizzas on the menu. You can choose from traditional options like cheese pizza and more unique choices, such as bacon and Brussels sprouts on your pizza. You can order pasta dishes and other entrees in individual or family sizes. There are usually specials every night of the week, including a selection of appetizers, main courses, and pizzas made using fresh ingredients. The restaurant regularly hosts special occasions such as brunches on Mother's Day and fall harvest dinners.
Location: 1664 W 1st Ave, Grandview Heights, OH 43212
Website: https://latavolagrandview.com/
Phone: 614-914-5455
Store Hours: Tue-Thurs 5-8:30pm / Fri-Sat 5-9:30pm / Sun 5-8:30pm
4. Borgata Pizza Cafe, Ohio
Borgata Pizza Cafe offers some of Ohio's best Italian fare with generous portions despite its unassuming exterior. The restaurant specializes in create-your-own New York-style pizza. You can also order calzones, housemade pasta dishes, and hot and cold sandwiches, in addition to the Italian specialties. Also on offer are an array of appetizers and salads and vegetarian and gluten-free options for those with special dietary needs. Additionally, the menu features several homemade desserts, including lemon ricotta cake and several varieties of cannoli.
Location: 5701 Parkville St, Columbus, OH 43229
Website: https://borgatapizzacafe.com/
Phone: 614-891-2345
Store Hours: Mon-Thurs 4-10pm / Fri-Sat 11:30am–10pm
5. Caffe DaVinci, Ohio
Caffe DaVinci has been family-owned and operated since 1974, specializing in simple yet elegant Italian food. There is a large selection of starters, soups, salads, paninis, pizzas, and customizable pasta dishes with a choice of four different sauces. Those who prefer a heartier meal can also order various meat and fish entrees, and the dessert menu features homemade gelatos. The restaurant is open Monday through Saturday for lunch and dinner and Sunday for dinner. On Sunday afternoons between 11 am and 3 pm, the space is available for private events. 
Location: 3080 Tremont Rd # B, Columbus, OH 43221
Website: http://www.caffedavinciua.com/
Phone: 614-459-9945
Store Hours: Mon-Thur 11:30am-8:00pm / Fri-11:30am - 9pm / Sat 4-9pm / Sun 4-8pm 
If you are in Ohio, drop by the Italian restaurants above, and you might find yourself not wanting to leave the state!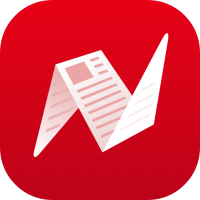 This is original content from NewsBreak's Creator Program. Join today to publish and share your own content.