Olayinka Babalola/Unsplash
There are plenty of excellent Italian restaurants in Oklahoma and onion burger restaurants, and barbecue joints. Several restaurants serve ethnic Italian cuisine with a Tex-Mex twist, while others serve home-style Italian fare that will transport you directly to Tuscany. 
1. Bellini's Ristorante & Grill, Oklahoma
The Bellini's Ristorante & Grill is tucked away in the Waterford Building and offers excellent Italian cuisine. Sipping coffee on the outdoor patio while gazing at the cascading water feature can be a great reason to come here. Try the seafood pizza, the chicken marsala, or the restaurant's signature lasagna for a delicious dining experience. During the week, lunch is served from Tuesday to Friday, and a special brunch menu is served on Sundays between 10 a.m. and noon and 2:30 p.m. Private dining rooms are available for large groups.
Location: 6305 Waterford Blvd, Suite 100, Oklahoma City, OK 73118
Website: http://www.bellinisristorantegrill.com/#about-marquee
Phone: 405-848-1065
Store Hours: Mon-Thur 11:00am-9pm / Fri 11am-10pm / Sat 10:30am-10pm / Sun 10:30am-9 pm 
2. Cafe 7 Delicatessen and Pastaria, Oklahoma
Cafe 7 is an Italian-inspired deli-style restaurant with a reasonable price for high-quality food. The restaurant is open seven days a week, as its name implies. Most menu items cost around $7, and customers are served their food within seven minutes of ordering. The restaurant serves pizza, pasta, sandwiches, and salads; all items can be customized, and there are plenty of options for vegetarians, children, and gluten-free diners. Daily and seasonal specials always complement the regular menu. The restaurant has two locations: one in the north and one in the downtown.
Location: 14101 N. May Ave, STE 117, Oklahoma City, OK
Website: http://cafe7okc.com/
Phone: 405-748-3354
Store Hours: Mon-Sat 11am–8pm / Sun 11am-3 pm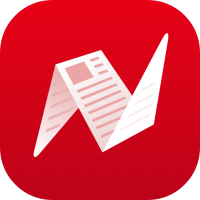 3. Gabriella's Italian Grill & Pizzeria, Oklahoma
Gabriella's Italian Grill & Pizzeria occupies a former gambling den that burned down in 1949. In any case, the great food, friendly atmosphere, and relaxed atmosphere will pacify any ghostly thoughts. The pizza is baked in a large brick oven that burns only seasoned oak, giving the crusts a delicious smoky flavor. There is also a variety of pasta, meat, and fish dishes on the menu. A gluten-free option is available, and family-style dining is available for large groups. 
Location: 1226 NE 63rd St., Oklahoma City, OK 73111
Website: https://www.gabriellasokc.com/
Phone: 405-478-4955
Store Hours: Tues-Thurs 4-9pm / Fri-Sat 4-10pm
4. Pizzeria Gusto, Oklahoma
Pizza Gusto was the first authentic Neapolitan pizzeria in Oklahoma City, located in the historic Uptown district. Many of the ingredients used in the restaurant are imported from Italy, and the famous Stefano Ferrara built its pizza oven in Naples, the birthplace of Neapolitan pizza. A classic Margherita pizza and a lamb sausage pizza are available, and jams are made from chipotle and sun-dried tomatoes. As well as pizza, the restaurant serves sandwiches, salads, and several small plates that can be shared.
Location: 2415 N Walker Ave, Oklahoma City, OK 73103
Website: http://pizzeria-gusto.com/
Phone: 405-437-4992
Store Hours: Tues-Thurs & Sun 11:00am - 9:00pm / Fri-Sat 11am-10pm
5. Moni's Pasta and Pizza, Oklahoma
Moni Kaba spent nine years learning to cook in Italy before moving to the United States to open Moni's Pasta and Pizza. The restaurant was eventually passed on to John and Rachel Foster, but the classic Italian dishes are still available today. In addition to the chicken parmesan sub, baked ziti, and veal marsala. Vegetarian options are plentiful, and gluten-free pizza crusts and pasta are available.
Location: 17200 N May Ave, Ste 700, Edmond, OK 73012
Website: https://www.monisokc.com/
Phone: 405-285-5991
Store Hours: Sun-Thurs 11AM-9PM, Fri-Sat 11AM-10PM
If you have tried these restaurants, let us know which one is your favorite! Comment down!
Follow me to see more articles like this.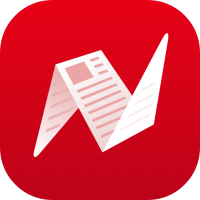 ...
This is original content from NewsBreak's Creator Program. Join today to publish and share your own content.