The combination of Texas and Italian food seems odd. After all, this is the land of Tex-Mex and barbecue. But it turns out that great Italian food is not as uncommon as you might think in Texas. Texas' sizeable Italian population has a long heritage in the city, which is primarily Sicilian. Several Italian family names have become synonymous with Houston's Italian cuisine, such as Petronella, Vallone, and D'Amico.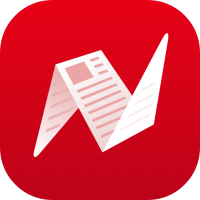 Here are five of the best Italian restaurants in Texas:
1. Lamberti's Ristorante and Wine Bar, Texas
Lamberti's Ristorante & Wine Bar, formerly I Fratelli's Ristorante, offers the same menu of authentic Italian dishes in a charming, polished setting. Quality handmade food is the #1 item on the menu at this locally owned and operated restaurant. Lamberti's Ristorante & Wine Bar offers pasta, lasagna, veal, and chicken dishes. 
Lamberti's has always been a favorite with Irving residents, but if you're looking for the best Irving has to offer, Lamberti's would be a good choice. A wine tasting event every week, exciting tapas selections, and a selection of over a thousand wines from around the world make Lamberti's Ristorante & Wine Bar the place to be each week.
Location: 7701 N. MacArthur Boulevard, Irving, TX 75063
Website: https://lambertiristorante.com/
Phone: (972) 506-3000
Store Hours: Fri-Sat 11am-10:30pm / Sun-Thurs 11am-9:30pm
2. Paulie's Restaurant, Texas
The food at Paulie's Restaurant is flavorful and casual. All the menu options are displayed on giant chalkboards, including salads, sandwiches, paninis, pasta, pizzas, main entrees, and desserts. Diners are seated after ordering, and food servers deliver their food when it's ready. The extensive menu appeals to every palate, from grilled cheese with fries to an Italian Hoagie with ham, Genoa salami, provolone, lettuce, tomato, pepperoncini, and oregano. Traditional entrées include Chicken Piccata and Casserole alla Funghi. 
Location: 1834 Westheimer Road, Houston, TX
Website: https://pauliesrestaurant.com/
Phone: 713-807-7271
Store Hours: Daily 11 am-9 pm 
3. Siena, Texas
Constructed to resemble an Italian Tuscan villa closely, Siena begins with a fantastic ambiance and an exceptionally knowledgeable staff. During their dining experience, customers consistently comment on the quality of service received. There is a wide selection of wine at Siena, and for those who prefer wine by the glass, there are at least 20 options available. Are you looking for unique entrees? Coniglio alla Cacciatora is a mouth-watering concoction of young rabbit braised in Chiant with pancetta, potatoes, fresh thyme, sage, and porcini. Some of us prefer meatless dishes, and Siena doesn't disappoint. The Ravioli Ripieni con Spinaci e Carciofi are an excellent suggestion. This recipe is irresistible with fresh pasta stuffed with artichokes, spinach, and goat cheese in a basil, roasted tomato butter sauce. Delizioso! It is said that cooking in Italy is a passion. Siena embodies this passion!
Location: 6203 N Capital of Texas Hwy, Austin, TX 78731
Website: https://www.sienaaustin.com/
Phone: 512-349-7667
Store Hours: Mon-Sat 4:30-8:30 pm
4. Dolce Riviera, Texas
What is the best way to get to Italy immediately? Visit Dolce Riviera in the Harwood District near Victory Park. A blue and white color scheme combined with luscious greenery will make you feel like you're in Italy, thanks to the enclosed patio and outdoor lounge. Enjoy homemade pasta and a glass of wine for the perfect Buona Notte. 
Location: 2950 N Harwood Dallas, TX 75201
Website: https://www.facebook.com/DolceRivieraDAL/
Phone: 469.458.6623
Store Hours: Daily 11:30 am-2pm / 5:30-10pm 
5. Giacomo's Cibo e Vino, Texas
Giacomo's offers a classic neighborhood-style Italian cafe serving small plates that are designed to be shared. All dishes are prepared using the best local and imported natural ingredients available each day. Rather than rely on meat and seafood to play supporting roles, they focus on providing "big flavors" that let vegetables take center stage. The menu offers cold dishes such as Ratatouille and Tonno e Fagioli. Some of the dishes served are Gamberi al Diavola and Salsiccia di Pollo - grilled chicken galantine served over frisée and arugula.
Location: 3215 Westheimer Road, Houston, TX
Website: http://www.giacomosciboevino.com/
Phone: 713-522-1934
Store Hours: Tue–Sat 4- 9 pm 
Which one is your favorite among our list of Italian restaurants in Texas? Let us know your thoughts in the comment section below!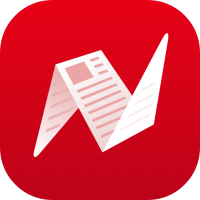 This is original content from NewsBreak's Creator Program. Join today to publish and share your own content.