Gabriella Clare Marino/Unsplash
Pasta purists might say that you can't find delicious pasta outside of Italy or New York City. But that is not the case when it comes to Utah. From Salt Lake City to Orem, you'll find authentic Italian eateries serving up all of your favorite varieties of pasta. Here are the five best!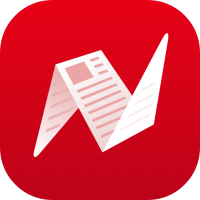 1. Valter's Osteria, Salt Lake City, Utah
Valter's Osteria is a luxurious Italian restaurant featuring a white-tablecloth environment and a bar and open kitchen. A modern look on a Tuscan Granary welcomes guests, with a full bar, seasonal patio seating, and a private room, an intimate yet bustling Osteria. Their delicious Tuscan Antipasto, Risotto Alla Giardiniera, and Salmone Con Spinaci Al Pomodoro are to die for. You can try their Spinach and Butternut Squash Ravioli with Valter's Mother's Meat Sauce and their Housemade Gnocchi in Mushroom Sauce. Corporate parties, rehearsal dinners, and showers are all perfect in the private banquet room, and the menu can be tailored to your needs. They also offer curbside pick-up and takeout.
Location: 173 West Broadway, Salt Lake City UT 84101
Website: https://valtersosteria.com/
Phone: 801-521-4563
Store Hours: Tues-Sat 5:30 pm-10 pm
2. Cucina Toscana, Salt Lake City, Utah
Cucina Toscana has been Salt Lake City's favorite Italian restaurant for over ten years, known for its outstanding results and homemade pasta. Their menu of Northern Italian dishes includes homemade pasta, decadent sauces, and a wide range of perfectly paired wines. Cucina Toscana has three beautiful private rooms that can be rented for parties, meetings, or special events. Enjoy their juicy 14 oz. Size. An ice-cold Chianti and a slice of New York steak are served with potatoes and spinach. Sample the Caprese E Prosciutto, Carpaccio Di Tonno, Tutta Pasta, and Risotto Verdura. 
Location: 282 S 300 W SALT LAKE CITY, UT 84101
Website: https://toscanaslc.com/
Phone: (801) 328-3463
Store Hours: Mon–Fri 5:30-10pm / Sat 5:30-10pm
3. Cena Ristorante & Lounge, Park City, Utah
When you imagine yourself eating great pasta, you probably envision the canals of Venice or the cobblestone streets of Florence. But what about eating pasta at a ski resort? Given Park City's global reputation, perhaps it is unsurprising that the city has some of Utah's best Italian food, or really, some of the state's best food in general. The Chateaux Hotel at Deer Valley Resort is home to Cena Ristorante & Lounge, where you can enjoy a laid-back evening in the company of a delicious pasta dish. Crowd favorites include Italian sausage & rosemary linguine with charred peppers and parmesan cheese and pappardelle & Trapanese with grilled artichokes and caper berries.
Location: 7815 Royal Street East | ​Park City, Utah 84060
Website: https://www.the-chateaux.com/
Phone: (855) 418-8662
Store Hours: Daily 7 am–5pm, 5:30–10 pm
4. Caffé Molise, Salt Lake City, Utah
Located smack-dab in the middle of downtown Salt Lake City, Caffé Molise is a well-hidden, Italian oasis of sorts that serves up some of the state's best pasta for both lunch and dinner. Considering Caffé Molise's food quality, all of the restaurant's pasta dishes are well-priced and certainly within the affordable range. One of the best parts of Caffé Molise is its versatility—no one would be able to dispute the restaurant's charm, and the restaurant suits a wide variety of moods and pasta cravings.
Location: 404 S West Temple, Salt Lake City, Utah 84101
Website: http://www.caffemolise.com/
Phone: 801-364–8833
Store Hours: Lunch Every Day: 11:30am - 3pm / Dinner Sun–Thurs-Fri 5-9:00pm
5. Le Nonne, Logan, Utah
Located in the university town of Logan, Le Nonne is a small Italian restaurant with a head chef raised in the Tuscan region of Italy. According to many, Le Nonne is one of Logan's best restaurants and one of its best-kept secrets. Ranging from $10-$17, the restaurant's pasta dishes are methodically prepared and probably equally delicious, though, of course, you'd have to try all of them to know for sure.
Location: 129 North 100 East - Logan, Utah 84321
Website: http://www.lenonne.com/
Phone: (435) 752-9577
Store Hours: Mon-Sat 5:30-9:30 pm
What can you say about these fantastic restaurants in Utah? Let us know your thoughts in the comment section below!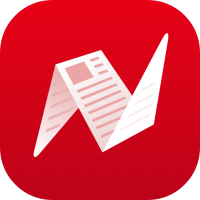 This is original content from NewsBreak's Creator Program. Join today to publish and share your own content.