Gabriella Clare Marino/Unsplash
Come to the Green Mountain State to stay, shop, and eat! With no shortage of Italian eateries, Vermont does not disappoint when it comes to fresh pasta. Vermont is significant for spaghetti, fettuccini, penne, rigatoni, ravioli, and more. So tag along as we tackle the five best pasta places in Vermont (And you may want to bring a pillow because, after this, we are all going to need a nap!). 
1. Sarducci's, Montpelier, Vermont
There is only one Italian trattoria in Vermont's Capital City that overlooks the Winooski River and serves fresh pasta and wood-fired pizzas. You are going to want a reservation because Sarducci's gets packed in a hurry. Established in 1994, Sarducci's has been serving house-made authentic Italian dishes hand-made from fresh, local ingredients for more than 20 years. Check out their crab ravioli with shrimp or their Parmigiana dishes, and ask to see their wine list.
Location: 3 Main St., Montpelier, VT 05602
Website: http://sarduccis.com/
Phone: (802)223-0229
Store Hours: Mon-Sat 11:30 am-9:00 pm / Sun 4-9pm
2. Vermont Pie and Pasta Company, Derby, Vermont
Vermont Pie and Pasta Company or VPP is one of Vermont's premier paint and sip locations! VPP also offers delicious fresh pasta dishes like chicken alfredo. Of course, the wood-fired thin-crust pizzas like the classic pizza Margherita or the decadent Applewood smoked bacon & chicken with caramelized onions are great too. But our favorite is the Tenderloin tips with gorgonzola and mushroom stuffed ravioli. 
Location: 4278 US-5, Derby, VT 05829
Website: https://www.facebook.com/vtpiepasta/
Phone: 802-334-7770
Store Hours: Tues-Sat 11 am-9pm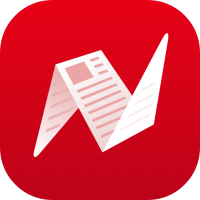 3. Trattoria Delia, Burlington, Vermont
Located in the historic Vermont House, Trattoria Delia, a traditional Italian restaurant, serves classic pasta and pizza in an elegant dining space with a grand central fireplace. Having served the Greater Burlington area for over 25 years, Delia features menu favorites like antipasto, house-made ragu, parmigiana, spaghetti, fish of the day, and pannacotta. Plus, no trattoria is complete without a great wine list, and Delia has a great one.
Location: 152 Saint Paul Street, Burlington, Vermont 05401
Website: https://www.trattoriadelia.com/
Phone: 802-864-5253
Store Hours: Wed-Sat 5-8 pm
4. Papa Frank's Italian Restaurant, Winooski, Vermont
A family-run business serving authentic Italian food since 1984, Papa Frank's specializes in pizza and pasta. Furthermore, the menu could not be more Italian, with pizza and garlic bread as starters and over 15 pasta dishes as entrees. The epitome of manga, manga, Frank's, won't leave you hungry.
Location: 13 W Center St., Winooski, Vermont 05404
Website: https://www.papa-franks.com/
Phone: 802-655-2423
Store Hours: Sun 12-8pm / Mon-Sat 11am-9pm
5. Pulcinella's, South Burlington, Vermont
Specializing in the Southern Italian food of the working class, Pulcinella's uses fresh local ingredients to produce a rotating list of seasonal dishes. The ever-changing Specials Menu is alone worth the trip if you can catch them. Refreshed every week, the last week in July featured a salad made with oven-dried strawberries, gorgonzola cheese, candied walnuts, and a house-made vinaigrette. Plus, the menu offers bolognese, meatballs, alfredo, and more. 
Location: 1710 Shelburne Road, South Burlington, Vermont
Website: http://www.pulcinellas.us/
Phone: (802) 863-1000
Store Hours: Daily 5-9pm
Let us know what you think of these restaurants! Feel free to share your Italian dining experiences with us in the comment section below!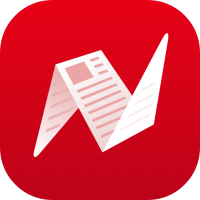 This is original content from NewsBreak's Creator Program. Join today to publish and share your own content.