Italian restaurants are always one of the best options if you have second thoughts about eating for the day! You can never go wrong with their pizza and pasta! Whether you are from North Carolina or passing by, you need to check out these fantastic Italian restaurants in the state!
1. Lugano Ristorante, North Carolina
Lugano Ristorante features delicious Italian and American cuisine, and martinis are served in a relaxed environment. They aim to provide every guest with an unforgettable experience by serving Italian dishes in a comfortable, friendly atmosphere. A dedicated event planner handles all activities and catering requirements. There is a private dining area for up to 22 guests and a semi-private dining area for up to 60 guests in their Wine Room. Catering and children's menus are available. Furthermore, they offer catering services at your choice of location, and their entire menu is available for takeout and delivery.
Location: 1060 Darrington Drive, Cary, NC 27513
Website: http://www.luganocary.com/
Phone: 919-468-7229
Store Hours: Mon-Thu 11:30 am-9:30 pm / Fri & Sat 11:30 am - 10:30 pm / Sun 11:00 am - 9:00 pm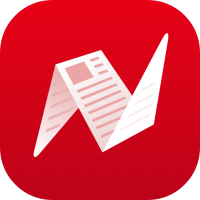 2. Orto, North Carolina
Two-time James Beard semifinalist Paul Verica stepped outside the nouveau-Italian bubble in February when he opened Orto in the Novel NoDa project. Although his Italian dishes are just as delicately prepared as he does at The Stanley, his menu is a departure from the farm-to-table style he's known for. In addition to the traditional Spaghetti and Meatballs ($17), Fusilli Bolognese ($17), and Lobster & Shrimp Ravioli ($27), the restaurant also makes its pasta daily. Verica's favorite Pizza comes from Picka's in his hometown of Philadelphia. That delicacy inspires Orto's Pizza. His version is a square pie with a thinner crust than the rectangular Detroit-style pie. We offer five kinds of pizzas, including Pepperoni ($17) and White Pizza ($19). Other options include sprouts, onions, pancetta, arugula, ricotta, mozzarella, and Parmesan.
Location: 416 East 36th Street Suite 600
Charlotte, NC, 28205
Website: https://ortonoda.com/
Phone: 980-938-0080
Store Hours: Wed– Thur 5–9 pm / Fri– Sat 5–10 pm / Sun 5–9 pm
3. Toscana Italian Restaurant, North Carolina
Toscana is an upscale restaurant in the South Park area. You can find it in the Specialty Shops at the Park. The decor is charming and "romantic," with dim lighting and a great wine list. Also, the outdoor patio is lovely. This restaurant consistently receives good reviews for both its service and food. The seafood dishes here, including the grouper, are excellent.
Location: 6401 Morrison Blvd., Charlotte, NC 28211
Website: https://conterestaurantgroup.com/toscana/
Phone: (704) 367-1808
Store Hours: Mon-Fri 11:30am–3pm, 5–10pm / Sat 5–11pm
4. Enrigo Italian Bistro, North Carolina
Founded in 2012, Enrigo Italian Bistro is one of the oldest businesses in Waverly Place. Made-to-order pasta and Pizza are the cornerstones of this airy, contemporary restaurant. You can enjoy Melanzana Alla Parmigiana for $17, Zucchine Limone & Cheese for $18, Zucchine Limone & Salmon with Bacon for $20, Pomodoro & Basilico for $13, Pomodoro & Basilico for $13. They also supply their products to their corporate clients in individual catch-and-go containers with employees who have different lunch schedules. In addition, Dine-in and kids' play area facilities are available.
Location: 575 New Waverly, Suite 106, Cary, NC 27518
Website: https://dineenrigo.com/
Phone: (919) 854-7731
Store Hours: Mon 4:30 pm - 9 pm / Tue - Thu 11:30 am - 9 pm / Fri & Sat 11:30 am - 10 pm
5. Stagioni, North Carolina
Chef Brittany Cochran's leadership has made this Bruce Moffett restaurant a favorite among foodies and food industry types. Red accents in the open kitchen mimic the warmth of the wood-fired grill. Despite Stagioni's menu's three- and four-syllable words in Italian, the staff explains the pasta shapes quickly and knows exactly what they mean. Wood-fired pizzas are the star here, with toppings such as house-made sausage, caramelized onions, and porcini purée. The team used to joke that you'd never find chicken parmigiana, a stereotyped Italian staple, on the menu here. Instead, they make their interpretation stuffed with mozzarella and fontina cheese, showing Stagioni isn't above serving the expected—they do it on their level.
Location: 715 Providence Road, Charlotte, NC 28207
Website: https://www.stagioniclt.com/
Phone: 704-372-8110
Store Hours: Mon-Sat 5-10 pm
Have you dined in any of the restaurants mentioned above? Please share with us your experience in the comment section below!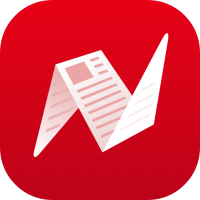 This is original content from NewsBreak's Creator Program. Join today to publish and share your own content.