Mike van den Bos/Unsplash
There is no question that New Jersey is heavily influenced by Italian culture at every turn. Thanks to the tiny state's thriving Italian population primarily developed in the early 1900s, it's not hard to find great Italian restaurants here. New Jersey has something for everyone, from hole-in-the-wall eateries that look like a scene from Goodfellas to swanky upscale establishments. You can find everything you need at these restaurants whether you are a local or just visiting.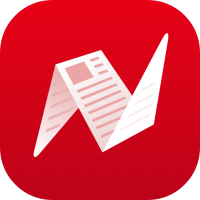 Below are the five best Italian restaurants in New Jersey:
1. Paisano's, Rutherford, New Jersey
Paisanos offers authentic Italian food in a warm setting. It has been a family-run favorite since 1989 and is located in the heart of downtown Rutherford. Offering fares from Northern and Southern Italy, there's something for everyone. Be sure to order their New Zealand mussels in marinara or cajun calamari with balsamic glaze. There are several events, such as comedy shows and brunches, that add to the lively atmosphere.
Location: 132 Park Ave, Rutherford, NJ 07070
Website: https://paisanos.com/
Phone: 201-935-5755
Store Hours: Mon-Fri 11am-10pm / Sat 12-10pm
2. Gianna's Italian Restaurant – Highlands
This cozy BYOB Italian joint is the epitome of old-school Italian dining. Family-owned and operated Gianna's got off the ground during the pandemic and has faced its fair share of challenges since then. A visit to this small family-run eatery is well worth it not only because of the incredible service and down-home ambiance but also because of the food. Eat your heart out with their Sicilian eggplant and indulge in a big bowl of their famed pappardelle Giovanni. Tiramisu made from scratch is also a must. 
Location: 122 Bay Ave., Highlands, NJ 07732
Website: https://giannasitalianrestaurant.com/
Phone: 732-769-6377 
Store Hours: Tues-Sat 5-10 pm
You know you're going to have a good meal at Fascino when they advertise "Italian without borders.". Its sophisticated yet friendly atmosphere is what sets this elegant Italian restaurant apart from other restaurants. The menu items are all prepared by expert hands, but the show's star is the pasta. Be sure to try the pappardelle with squid ink and octopus and crab ragu at Fascino, and inquire about a wine pairing.
Location: 331 Bloomfield Ave., Montclair, NJ 07042
Website: https://www.fascinorestaurant.com/
Phone: 973-233-0350
Store Hours: Wed-Thur 5-9pm / Fri-Sat 5-10pm / Sun 4-8pm
4. Giumarello's Restaurant & G Bar, New Jersey
Giumarellos has been setting the bar for great Italian food in New Jersey for nearly 30 years. Traditions and generations-old recipes of northern Italy can be found here. On Mondays, see if you can get a table for the famous "Mussel Mondays." Try out the gnocchi bolognese, and be sure to order the mussels.
Location: 329 Haddon Avenue, Haddon Township, NJ 08108
Website: https://giumarellos.com/
Phone: 856-858-9400
Store Hours: Tues-Fri 11:30am–9pm / Sat 3–9pm / Sun 1-7pm
5. Luigi's – East Hanover, New Jersey
Luigi's creator is Puglia-born chef Luigi Viola. In the 20+ years that he has operated this cozy Italian eatery, he has dedicated himself to bringing the best of rustic Italian cuisine to New Jersey. The console oreganata and the polenta con porcini are excellent antipasti before the pasta is served. We recommend the pappardelle ai Formaggio or lobster ravioli for a meal you won't soon forget. To accompany your meal, don't forget to ask for a wine selection.
The traditional, old-world specialties served at Luigi's come from recipes passed down to generations. On Sundays, Luigi can still be found rushing to his mother's house for pasta, dried sausage, pickled homemade eggplant, and sautéed wild chicory.
There have been many changes in the world outside of Luigi's since it opened 23 years ago. Still, when you step inside, a taste of the carefully reproduced cuisine brought over from his beloved country and region will convince you that some things never change.
Location: 434 Ridgedale Ave., East Hanover, NJ 07936
Website: https://www.luigisrestaurantnj.com/
Phone: 973-887-8408
Store Hours: Daily from 12:30-9 pm
Please let us know what you think of these Italian restaurants in New Jersey! Hit the comment section below!