Kristine Tumanyan/Unsplash
If dishes like linguine with clams, cheese ravioli, lasagne, or spaghetti Bolognese tempt your taste buds, you're indeed a fan of pasta. There's something special about the perfect portion of pasta smothered in a decadent sauce, with or without a bit of protein or some veggies added to the mix. The following New Hampshire restaurants serve up the best pasta dishes in the state. Be sure to check one or more out when you're in the area.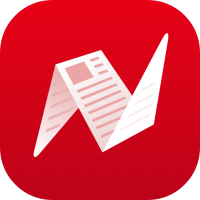 1. Ristorante Massimo, Portsmouth, New Hampshire
Travel to Florence, Rome, and Venice without even leaving the seacoast when you dine at Ristorante Massimo. The most delicate pasta, sauces, wines, and seacoast-area delicacies make their way into dishes that can't be beaten. Their house-made pasta is served in both appetizer and entrée portions, so feel free to indulge without feeling like you're overdoing it.
The Ristorante Massimo restaurant opened its doors in 1994, fulfilling Massimo Morgia's dream of owning and operating his upscale Italian restaurant. A native of Italy and growing up in an Italian family in America, he wanted to open a restaurant in Portecorvo that felt like it belonged there. Massimo recently believed that a guest's experience should mirror a Sunday meal at the Morgia home-prepared with care, fresh ingredients, laughter, love, and hospitality.
Location: 59 Penhallow Street, Portsmouth, NH 03801
Website: https://ristorantemassimo.com/
Phone: 603-436-4000
Store Hours: Tues-Thurs 5-9pm / Fri-Sat 5-10pm / Sun 4-8:30 pm
2. Ronaldo's, North Hampton, New Hampshire
Pasta dishes top the menu at Ronaldo's. The fragrant home-baked bread wafts throughout the dining room, tempting diners from the moment they walk through the door. The restaurant has been owned by the current owners for 30 years and has countless satisfied customers. Whenever you're deciding where to eat, let the smell of freshly baked Italian bread, perfectly seasoned appetizers, and savory seafood tempt you. Ronaldo's Italian Restaurant has delighted customers with traditional and nontraditional Italian food dishes for over 30 years. Fresh ingredients and authentic flavors are hand-selected for our menu. Bring your whole family or come here for a romantic date. 
Location: 69 Lafayette Road, North Hampton, NH 03862
Website: https://www.ronaldosrestaurant.com/
Phone: 603-601-4467 
Store Hours: Wed-Fri 4:00 pm / Sat-Sun 2pm
3. Ron Jillian's Italian Bar and Grill, Hampton, New Hampshire
Ron Jillian's Italian Bar and Grill serves the best linguine in New Hampshire, with imported olive oil, ground sausage, and white wine. The flavor of this pasta dish will delight the palate and satisfy your pasta cravings. Ron Jillian's Italian Bar in Grill is good at dishing up Italian classics and some modern takes on old favorites, too.
Location: 853 Lafayette Rd, Hampton, NH 03842
Website: https://restaurants-cafes.com/New_Hampshire/Hampton/Ron_Jillians_Italian_Bar_and_Grill
Phone: 603-929-9966
Store Hours: Daily 10:30am-11pm
4. Café Mediterraneo, Portsmouth, NH
Choose from penne, linguine, ravioli, tortellini, and even gnocchi at Café Mediterraneo, and prepare to be delighted. The co-owners, who also serve as chefs, got their start in Boston's North End, home to some of the best Italian food in the Northeast. The Italian bistro-style dining room is charming and reminiscent of Old Italy. The restaurant has twice won Yankee Magazine's Editor's Pick Award.
Location: 119 Congress Street, Portsmouth, NH 03801
Website: https://www.cafe-mediterraneo.com/
Phone: 603-427-5563
Store Hours: Mon-Sat 11:30 am– 2:30 pm & 5:00 pm
5. Fratello's, New Hampshire
Choose your pasta and sauce at Fratello's for a delicious Italian meal. Choose from cavatappi, bombolotti, linguine, fettucine, angel hair, tortellini, penne and more. Top with marinara, Alfredo, Rosa diavolo, pesto, aglio olio or crème Rosa for an excellent combination of flavor and texture. Their well-rounded menu has something for everyone. Find locations in Laconia, Manchester, and Nashua.
Location: 799 Union Ave., Laconia, NH 03246
Website: https://fratellos.com/
Phone: 603-528-2022
Store Hours: Mon-Thur 4– 9pm / Fri 4-9:30 pm / Sat 11:30-9:30pm / Sun 11:30-9 pm
How was your dining experience at the restaurants mentioned above? Let us know in the comment section below!