Sometimes the only thing that can cure a craving is, well, indulgence in it! So whether it's a craving for some homemade spaghetti-like Grandma used to make or for some gourmet seafood pasta dishes, these Nebraska restaurants are sure to be the antidotes for that pesky craving.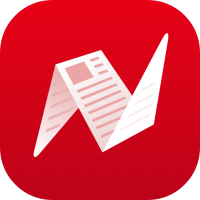 1. Malara's Italian Restaurant, Omaha, Nebraska
According to the company's website, Malara's has been family-owned and operated since the early 1980s. That's a good start for finding something everyone likes -- homemade pasta. Caterina Malara began her restaurant by offering authentic Italian dishes. Visit there today, and you won't be disappointed. Malara's provides a plethora of pasta: angel hair, mostaccioli, 100 percent whole-wheat pasta, gluten-free pasta—and the two everyone has been salivating for—homemade spaghetti and homemade spinach spaghetti. 
Location: 2123 Pierce St, Omaha, NE 68108
Website: https://www.malarasitalianrestaurant.com/
Phone: 402-346-8001
Store Hours: Mon-Thu 11am-2pm & 5PM-8pm / Fri 11am-2pm & 5-9pm / Sat 5-9 pm 
2. Vincenzo's Italian Ristorante, Lincoln, Nebraska
According to its website, Vincenzo's has been voted "Lincoln's Top Italian Restaurant" by the Lincoln Journal Star, an honor that isn't taken lightly. While Vincenzo's does have two locations, it's still a locally owned business. Offering both lunch and dinner pasta, Vincenzo's range of pasta outdoes the corporate chain restaurants. Try the pacchetti, the Diavolo, the primavera, the ravioli—return a second time and try a new dish or an old favorite.
Location: 808 "P" Street Lincoln, Nebraska
Website: https://www.vincenzos-ne.com/
Phone: 402-435-3889
Store Hours: Mon-Fri 11am-9pm / Sat-Sun 4-9pm
3. Bruno's Pasta Co., Omaha, Nebraska
Bruno surpasses them all. They make all of their noodles in-house at Bruno's from scratch. That includes but isn't limited to the orecchiette, the linguine, the Gemelli, and the rigatoni. Bruno's is unique because they offer an old-school homemade dish with a modern contemporary flavor. Thanks to Executive Chef AJ Swanda. True to their word, Bruno's motto is "Old World, New Style," according to its website.
Location: 3623 N 129th St, Omaha, NE 68164
Website: https://www.facebook.com/brunopasta.co/
Phone: 402-991-9088
Store Hours: Daily from 5-9 pm 
4. Peffer's Cafe Italian, Millard, Nebraska
With three locations, Sgt. Peffer's has its pasta recipes down pat. Peffer's has all the classics, and they keep them that way. Pick a pasta and a sauce to go with it; pasta pleasure is only a mouthful away. There are so many to choose from among the signature pasta, classic pasta, and baked pasta. Trust Sgt. Peffer's, they know pasta. 
Serving award-winning cuisine for 25 years, Peffer's is known for its delicious food! The best food made by the best people for the best people! Although we have grown, our classic recipes and techniques will never change. There will be new menu items and the same quality food at an affordable price. This makes Sgt. Peffer's is a great value. Our Italian Battalion will raise a smile while you dine in, take it to go, drive-thru, get a delivery, or enjoy a catering order!
Location: 1501 N Saddle Creek Rd., Omaha, NE 68104
Website: https://www.sgtpeffers.com/
Phone: 402-558-7717 
Store Hours: Mon–Thur 11am-10pm / Fri-Sat 11am-11pm / Sun 11am-10pm
5. The Old Spaghetti Works, Ralston, Nebraska
Mamma Mia, it's a spaghetti restaurant! With a few other kinds of pasta available, of course. The Old Spaghetti Works offers its namesake—spaghetti and fettuccine, bow tie, angel hair, and penne pasta. Pick a sauce, any sauce. Stick with the classic marinara or pesto, or if feeling a little risque, try the beer cheese or spicy Italian. No matter the choice, the Old Spaghetti Works will satisfy a pasta craving.
Location: 8416 Park Drive Ralston, NE 6812
Website: https://spagworks.com/
Phone: 402-592-1444
Store Hours: Sun-Thurs 11am-8pm / Fri-Sat: 11am-9pm
Have you tried dining in any of these Italian restaurants in Nebraska? Let us know your dining experience below!