amirali mirhashemian/unsplash
Spaghetti and meatballs are staples of Italian food (along with pizza), but it goes beyond just those things. It is the Italians who invented tomato sauce, pasta, fresh bread, and pizza. Most people have never had authentic Italian food, but once you have, there is no substitute. There are plenty of Italian restaurants in Kentucky, and here are five that will blow your taste buds away: 
1. Steve-O's Italian Kitchen, Kentucky
When it comes to small, family-style Italian restaurants, you cannot beat Steve O's for food, price, or ambiance. This is a great place to go for a date, a family gathering, or a friend's dinner day. Customers are always greeted promptly, and the service is impeccable. If you enjoy Italian food, you should visit this restaurant. There are plenty of extra napkins on hand for when the smell of pizza baking takes your breath away.
Location: 4205 Kentucky Highway 146, La Grange, Kentucky 40031
Website: https://steveos.com/
Phone: (502) 222-0300
Store Hours: Mon-Thur 4–9 pm / Fri-Sat 4-10 pm
2. Mama D's, Kentucky
Mama D's is another Italian restaurant in Kentucky that will leave you speechless with its delicious set of menus. The stuffed crust pizza and all pasta dishes are delicious. Garlic knots are delicious, plain, or dipped in sauce. The pizza crust is slightly greasy, but that adds to its flavor. If you order pizza, you should bring extra napkins.
Location: 3885 US Highway 62 Calvert City, KY 42029
Website: https://www.facebook.com/Mama-Ds-256491106712/
Phone: 270-395-0229
Store Hours: Tues-Sat 10 am-8 pm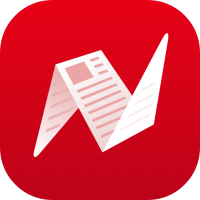 3. Gondolier, Kentucky
For over ten years, the family-owned Gondolier has served homemade Italian favorites, oven-fresh pizza, and sweet desserts to the London community. At Gondolier Italian Restaurant & Pizza, the staff uses only the freshest ingredients. It makes their sauces, dough, and cheesecakes right here in their kitchen, so you always get fresh and high-quality food. This restaurant offers over 50 items on its menu, including steaks, pasta, strombolis, and calzones. Whether you're one of our regulars stopping by for the usual, or if this is your first time visiting, they're happy to make you feel welcome. 
The Spanakopita and Hand-Breaded Calamari make an excellent start for appetizers, followed by a traditional Italian dish or Greek salad. There is so much food to choose from that it is hard to choose between Veal Piccata, Marsala, and Eggplant Parmesan. To avoid indecision, the Tour of Italy is the perfect sampler dish.
Location: 305 West HWY-80, London, KY 40741
Website: https://www.gondolieroflondon.com/
Phone: (606) 878-1222
Store Hours: Mon-Thur 11am-9pm / Fri-Sat 11am-10pm / Sun 11am–9pm
4. Buca di Beppo, Kentucky
With a group of friends who enjoy similar types of food, you can have a lot of fun here. Even though dishes seem expensive, they feed 2-4 people, so sharing is a great idea. Buca di Beppo is ideal for any celebration, from birthdays to baby showers to weddings. You will not only delight your taste buds with a delicious Italian meal but your sense of humor will be stimulated by our décor.
Location: 2051 S Hurstbourne Louisville, Kentucky 40220
Website: https://www.bucadibeppo.com/
Phone: (502) 493-2426
Store Hours: Daily from 11 am-9:30 pm
5. DiFabio's Casapela, Kentucky
There are soft, delicious loaves of fresh bread at this Italian restaurant, providing a warm and inviting atmosphere. It serves authentic Italian cuisine that is mouthwatering to the last bite. The salads are served fresh and crisp; Louisville's best dessert is Tiramisu. DiFabio's Casapela opened its first location on March 6, 1995. Authentic Italian fare is on our eclectic menu at our full-service Italian restaurants. In addition to fresh seafood, we have filet mignon and chicken dishes for your enjoyment. In addition to our house salad and breadsticks, we serve all of our words perfectly to order.
Location: 2311 Frankfort Avenue, Louisville, KY 40206
Website: http://difabios.com
Phone: (502) 891-0411
Store Hours: Thurs & Sun 5-9 pm / 5-10 pm 
Have you dined in any of these Italian restaurants? Let us know your dining experience by sharing them in the comment section below!