People think of lobster rolls, fried haddock, and maybe steamers when they think of food in Maine. Meatballs and pizza may not come to mind immediately when they think of them. While Maine might not be the first place you think of when looking for delicious Italian food, it might surprise you! Check out these delicious options from Portland to Presque Isle when you're in the mood for something spicy!
1. Angelina's, Ogunquit, Maine
Angelina's, Ogunquit's only authentic Italian restaurant, serves local meats, produce, and fish seven nights a week. The key to Angelina's success is executive chef/owner David Giarusso, Jr. His attention to detail, great palette, brilliant management, and constant strive for perfection have brought him many awards and accolades and a top spot among Ogunquit's mecca of restaurants. Guests choose to dine in the main dining room, ultra lounge, garden terrace, or the private wine room. Angelina's offers twenty-seven wines by the glass and one hundred by the bottle, priced moderately to satisfy the experienced and inexperienced wine drinkers. 
Featuring countless pasta entrees, Angelina's is run by an authentic Italian chef and was named "Best Italian Restaurant in Ogunquit" and one of the "Top 20 Restaurants on the Seacoast" by Portsmouth Magazine. It's impossible to go wrong with anything on the menu. 
Location: 655 Main Street Ogunquit, Maine 03907
Website: http://angelinasogunquit.com/
Phone: 207-646-0445
Store Hours: Daily from 4:30-9:30 pm
2. Paciarino, Portland, Maine
An eatery and Italian market featuring homemade pasta, sauces, and more, Paciarino is an excellent place to indulge in exceptional Italian food. Eat in or take it home to prepare in your kitchen. You'll enjoy the freshest pasta possible either way. Paciarino is available for private events: weddings, business lunches, dinners, cocktail receptions, and more. They would love to discuss how to be a part of your next event. 
Location: 470 Fore Street, Portland, Maine 04101
Website: http://www.paciarino.com/
Phone: (207) 774-3500
Store Hours: Tues-Sun 5:30-8:30 pm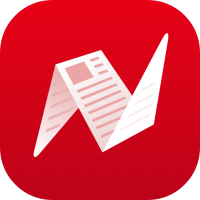 3. Rustica Cucina Italiana, Rockland, Maine
At Rustica Cucina Italiana, the pasta is handmade, and everything on the menu is delicious. To make your meal even more delicious, pair your pasta with a wine from around the world. It's been voted "The Best of the Best" for Italian food and pasta by the community every year since Rustica opened its doors in 2006. Located just off Main Street in Rockland, the restaurant seats 80 people in a comfortable, inviting environment filled with old-world charm. John's waiting and kitchen staff have both been with the business since the beginning and are friendly and welcoming.
Location: 315 Main Street, Rockland, Maine
Website: http://rusticamaine.com/
Phone: (207) 594-0015
Store Hours: Tues-Sat 5-9 pm
4. DaVinci's Eatery, Lewiston, Maine
Even though DaVinci's serves up both Italian and American cuisine, the items they sell the most are pasta dishes. Featuring rustic rolls and savory sauces and cheeses to round out their pasta meals, you'll walk away satisfied—and likely with leftovers. DaVinci's Italian Eatery, located inside the historic Bates Mill in Lewiston, is much more than just another neighborhood restaurant - it's a place where guests can truly feel at home. The exposed brickwork in the mill's interior and our casual atmosphere give the restaurant a warm, inviting feel. Our goal is to provide you with a memorable dining experience. DaVinci's food and beverages are hearty and delicious, making it a place that lasts a lifetime.
Location: 150 Mill Street, Lewiston, ME 04240
Website: https://www.davinciseatery.com/
Phone: 207-782-2088
Store Hours: Sun-Thur 11am-8pm / Fri-Saturday 11am-9pm
5. Tuscan Brick Oven Bistro, Freeport, Maine
Tuscan Brick Oven Bistro features pasta dishes that are hearty and mouth-watering, prepared with fresh, local ingredients. The word spaghetti as well as rigatoni-and more-are delicacies in themselves.
Location: 140 Main Street, Freeport, Maine 04032
Website: http://www.tuscanbrickovenbistro.com/
Phone: 207-869-7200
Store Hours: Mon-Fri 3-6 pm
What is your favorite Italian restaurant above? Let us know in the comment section below!