Everyone loves pasta as comfort food. Nothing makes us happier than a comforting bowl of pasta adorned with delicious sauces or served just as it is on our mothers' kitchen tables. With a vibrant Italian community in the state of Massachusetts, you don't have to travel far to find some of the finest Italian cuisines in the U.S. From restaurants with authentic, old-time Italian atmospheres to eateries serving up mouthwatering, homemade cannoli, you're going to find genuine Italian fare in the Bay State.  
Worry no more if you are craving an Italian dessert! Take your pasta dishes to the next level at these Italian restaurants across the state: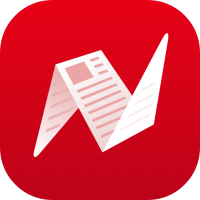 1. Viva Fresh Pasta, Northampton, Massachusetts
The South European cuisine at Viva Fresh Pasta in Northampton infuses various flavors from around the world. There is a perfect balance between comfort and classiness in the atmosphere of this neighborhood restaurant. This is excellent food (particularly for a meal of such elegance), and the pasta is fantastic. A must-try is the sweet potato ravioli with maple walnut sauce or their unique carbonara. 
Location: 249 Main St Northampton, MA 01060
Website: https://www.yelp.com/biz/viva-fresh-pasta-northampton
Phone: (413) 586-5875
Store Hours: Wed 4:30-9pm / Thu 11am-3pm / 4:30-9:00pm / Fri 11am-10:00pm / Sat 11am-10pm / Sun 4pm-9pm
2. Pasta E Basta, Amherst, Massachusetts
Since the name of the restaurant includes pasta, you know that they won't disappoint you. At Pasta E Basta, various seating options are available for you to choose from, including a casual experience downstairs or a more formal one upstairs. You can't go wrong with a classic like veal marsala, but the angel hair with garlic wine cream sauce, chicken, broccoli, basil, and sun-dried tomatoes is delicious.
Location: 26 Main St., Amherst, MA 01002, U.S.
Website: https://pastaebastaofamherst.com/
Phone: 413-256-3550
Store Hours: Thurs-SUN 5 pm-9 pm
3. Eataly, Boston, Massachusetts
At Eataly, you will find many shops and restaurants offering all the classics of Italian cooking. This restaurant features various fresh pasta options and is bright, lively, and full of life. Each bite of pasta at La Pizza & La Pasta is guaranteed to leave you drooling. You can even get freshly made pasta nests to take home from this place's deli. It is truly amazing to see the beautiful lumps of pasta lined up behind the glass.
Location: Prudential Center, 800 Boylston Street, Boston, MA 02199
Website: https://www.eataly.com/us_en/stores/boston/
Phone: 617.807.7300
Store Hours: Daily from 9 am-10 pm
4. Elizabeth's, Pittsfield, Massachusetts
Elizabeth's is a tiny, cozy restaurant located in a nondescript blue building that looks more like your aunt's house than a lovely dining destination. In the Berkshires, however, there is no better place to eat pasta than this one. There is a lot of Italian influence in the cuisine, but they add in a bit of French and Caribbean flavor. Try the stuffed shells with gorgonzola or the rigatoni with pulled pork and sausage. This place is cash or checks only, so come prepared! 
Location: 1264 East St, Pittsfield, MA 01201
Website: places.singleplatform.com
Phone: 413-448-8244
Store Hours: Wed-Sunday 5-8:30 pm
5. Alinas, Hadley, Massachusetts
There are several classic Italian restaurants in the area, but Alinas is one of the best. As of 2013, it won Advocate magazine's Best of the Valley reader's poll, and it hasn't changed in terms of taste or experience. There may be a wait of a few minutes for a table, so plan accordingly.
Location: 96 Russell St, Hadley, MA 01035
Website: myalinas.com
Phone: 413-584-8000
Store Hours: Tues-Sat 4:30–8:30 pm
What can you say about these Italian restaurants? Let us know your thoughts in the comment section below! Looking forward to hearing from you.