It is best to reach modern-day Oregon through its unique history. In 1944, the Japanese army began dropping bombs from balloons along the west coast of the United States.
Almost all of them were intercepted by the U.S. military before they entered American soil; six of them made it through Gearhart Mountain, Oregon, and were killed - these deaths are probably the only ones on U.S. soil.
It won't take you long to discover the odd, fascinating history Oregon has left behind. Oregon is a gem that's hard to define if you're thinking about moving there. After reading this article, you'll be able to decide pretty quickly if Oregon is the right place for you.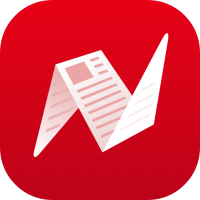 Here are the pros of living in Oregon:
1. Greenery
There are many ways to get in touch with nature when you live in Oregon, besides the mountains and the beaches. Furthermore, the state has one of the lowest carbon footprints in the United States. The state has more environmentally friendly buildings than anywhere else in the country. Among the world's greenest cities, Portland is also ranked number one. When you build your home in Oregon, you can take advantage of energy-efficiency requirements, recycling services, and renewable energy access.
2. Quiet Environment
In addition to large open spaces, there are plenty of smaller towns where you can have your own space, even if you prefer living in a village or city. As an example, consider the Baker City community. With a population of fewer than 10,000 and a distance from major urban centers, it is located in the eastern Oregon hills, far enough away to require a drive to reach nearly any major city.
On the other hand, here are some of the cons of living in Oregon:
1. Problematic Traffic
Portland is known for its traffic jams, resulting from the number of bridges that you must cross while driving the city. Schools in the Grants Pass area drive a great deal of traffic on Interstate 5, which runs through Grants Pass. You also have to remember traffic pockets when you're coming from the north.
While state highway speed limits have been lowered (65 miles per hour), it takes longer to arrive at your destination legally, as well. In 2016, the speed limit was raised from 55 mph to 65 mph, but the roads are still slower than in other states.
2. Natural Disaster
Oregon is overdue for a major earthquake, and a similar hazard is expressed up and down the U.S. West Coast. Rumbling may be more robust than 8.0 for the quake. As part of the event, a tsunami is predicted, which could inundate the entire coastline.
According to many, a potential earthquake of this magnitude could become the worst natural disaster in the history of North America. One in ten households will handle a Big One, and one in three will take a more miniature shaker.
Bonus: Check out these fun facts about Oregon:
Oregon's state birthday is on February 14, Valentine's Day.
The "Oregon Pioneer" statue that tops the capitol building is a work by Ulric Ellerhusen. This heroic figure represents the spirit of Oregon's early settlers.
The state park system has 159 yurts located in 19 parks. Yurts are circular domed tents suitable for camping.
Navy blue and gold are Oregon's official state colors.
The Chinook salmon is Oregon's official state fish.
The Willamette River was discovered in 1792.
In 1858 the most decadent gold found in the Cascade Mountains was discovered in the Bohemia Mining District at Sharp's Creek near Cottage Grove.
Dorris Ranch in Springfield became the first commercial filbert orchard in the state.
In 1876 the University of Oregon opened in Eugene. Deady Hall was the first building on campus and still exists.
In 1880 a sea cave was discovered near what is now known as Florence. Sea Lion Caves is known to be the largest sea cave in the world.
Please let us know both your good and bad experiences when you were in Oregon! Please share them in the comment section below!
Sources:
https://en.wikipedia.org/wiki/Oregon
https://www.oregon.gov/energy/About-Us/Pages/Sustainability.aspx
https://en.wikipedia.org/wiki/Baker_City,_Oregon
https://www.oregonlive.com/commuting/2015/03/portland_traffic_ranked_nation.html
https://www.volcanodiscovery.com/earthquakes/oregon.html
https://www.50states.com/facts/oregon.htm