Rhode Island is the smallest in the union, measuring only 48 miles long and 37 miles wide. Despite its small size, Rhode Island, commonly known as the "Ocean State," boasts over 400 miles of coastline. Roger Williams founded Rhode Island in 1636 after being expelled from Massachusetts for advocating religious tolerance and separation of church and state. Newport served as a major shipping and trading center during the colonial period. In the 19th century, Rhode Island was at the forefront of the Industrial Revolution and established power-driven textile mills. Rhode Island hosted the first National Lawn Tennis Championship in 1899 and is home to the Tennis Hall of Fame. Famous Rhode Islanders include novelists Cormac MacCarthy and Jhumpa Lahiri, actor James Woods, television personality Meredith Vieira and Civil War U.S. Army officer Ambrose Burnside. 
If you are thinking of visiting or residing in Rhode Island, the following pros and cons can guide you in deciding whether to move or not. Here are the pros: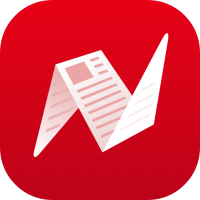 1. Nominal crime rate
This parameter heavily influences relocation, and crime statistics in Rhode Island have shown a downward trend in recent years. It is uncommon to see petty thefts here, and they never escalate to violent crimes.
2. Great education
It is unnecessary to worry about your child's education in another state since Rhode Island has some of the best schools. Brown University, among others, is one of the many good colleges in the nation. Local schools also play a significant role in the area.
3. Low unemployment rate
It is difficult to understand how the unemployment rate is so low in a small area where people are so closely packed? In addition to software developers, business analysts, marketers, machinists, welders, and many more, there are many fast-growing jobs in the state. According to residents, the medical industry in Rhode Island is booming and is currently the most extensive job provider. The unemployment rate in the form has been recorded at 4.5% only. 
Here are some of the cons of living in Rhode Island:
Living costs in the area are high, and heating bills are high as well. People considering moving to Rhode Island can consider this even though Rhode Islanders are pretty used to it by now. 
2. Poverty
Despite the fact that more people are working, low-wage earners cannot afford to pay for necessities, such as food. US Department of Agriculture data shows that one in eight Rhode Island households can't afford to buy enough food for their families. 
3. High population
Statistically, New Jersey has the second most population, followed by Rhode Island. It can get crowded in this small state at times. If you arrive late, there will always be a crowd waiting for you. 
Bonus: Here are more fun facts about Rhode Island:
Rhode Island has no county government. It is divided into 39 municipalities, each having its form of local government.
The Flying Horse Carousel is the nation's oldest carousel. It is located in the resort town of Watch Hill.
The first circus in the United States was in Newport in 1774.
Ann and Hope was the first discount department store in the United States. The property was opened in Rhode Island.
Rhode Island is home to the Tennis Hall of Fame.
Rhode Island's official state name is Rhode Island and Providence Plantations.
George M. Cohan was born in Providence in 1878. He wrote, "I'm a Yankee Doodle Dandy," "You're a Grand Old Flag," and a wide variety of other musical entertainment.
Rhode Island is known for making silverware and fine jewelry.
The world's most giant bug is on the roof of New England Pest Control in Providence. It's a big blue termite, 58 feet long and 928 times actual termite size.
At the Point Judith corrosion test site, material samples sit exposed for years and are analyzed to determine the toll taken by the ocean air and the sun.
If you have lived in Rhode Island, share with us your experiences in the comment section below!
Sources:
https://en.wikipedia.org/wiki/Rhode_Island
https://www.disastercenter.com/crime/ricrime.htm
https://www.usnews.com/education/best-high-schools/rhode-island
https://www.browndailyherald.com/2018/09/30/rhode-island-unemployment-20-year-low/
https://www.providencejournal.com/article/20131020/News/310209930
https://talkpoverty.org/state-year-report/rhode-island-2020-report/
https://www.50states.com/facts/rhode-island.htm