You're not alone if you love Italian food. With our help, you can locate the best places in Kansas City for top-quality Italian food. As our readers have reviewed Kansas restaurants, we have compiled a list of the best eateries in Kansas. We feature places that are getting great buzz, and we showcase restaurants that have consistently proven themselves over time. Sinatra would be right at home in bright, bustling neighborhood joints as well as sleek, sexy restaurants. You can even buy authentic Italian ingredients to cook at home in a few of the spots. We've got your fix when the craving strikes!
1. Cinzetti's, Kansas
Cinzetti's is a modest Italian business that truly brings a one-of-a-kind Italian sense of culture. They always welcome visitors to step foot inside an authentic Tuscan Village centered around a cobblestone piazza where more than 60 original Italian recipes are served on fourteen cooking stations at an affordable price. Your server will be glad to give you a half-pint of wine, a frozen Bellini, or a specialty coffee after dinner to make your dining experience even better. Cinzetti's menu has 80 items, all available for sampling; experience the taste of Italy from the different regions, and enjoy the flavors of everything on the menu. At 14 exhibition cooking stations, you will find qualified chefs cooking fresh Italian cuisine throughout the piazza. Finish your meal with their unique bakery or any of their 16 kinds of ice cream.
Location: 7201 W 91st St Overland Park, KS 66212
Website: https://www.cinzzettis.com/
Phone: (913) 642-0101
Store Hours: Mon-Tue 5:00pm - 8:00pm / Thur 5:00pm – 8:00pm / Fri 5 –9:00pm / Sat 3:00pm – 9:00pm / Sun 3:00pm – 8:00pm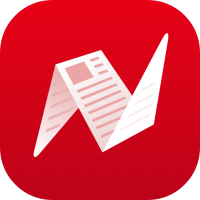 2. Paulo and Bill, Kansas
Paulo and Bill's restaurant is an authentic trattoria that serves excellent Italian fare that's worth a trip to Shawnee Mission. The upscale dining area features dark wood beams, recessed lighting, and Continental decor. Regulars rave about the appetizers, and no visit is complete without tasting fried calamari with caramelized garlic aioli or grilled scallops. Entrees to consider include:
Fabulous osso buco with roasted fall vegetables.
Mona Lisa pasta with Italian sausage, artichokes, and Roma tomatoes.
Veal Parmigiano with fettuccine alfredo.
Save room for their delectable dessert offerings.
Location: 16501 Midland Dr., Shawnee, KS 66217
Website: https://www.pauloandbill.com/
Phone: (913) 962-9900
Store Hours: Mon-Wed 11:00 am - 8:00 pm / Thur 11am-8pm / Fr 11-9pm / Sat 4pm-9pm / Sun 10am-8pm
3. Garozzo's Ristorante, Kansas
Garozzo's Ristorante is located at two distinct points in Kansas City's neighborhood. Michael Garozzo has owned and operated Garozzo's Italian restaurants in the greater Kansas City area for almost 30 years. His dream was to one day run a restaurant. As a busboy, he began his career in the restaurant business. Currently, the restaurant is an award-winning Italian establishment in Kansas City that makes an unforgettable dining experience. Michael was named Restaurateur of the Year by the Greater Kansas City Restaurant Association in 2001, and he served as its president in 2017. It is Garozzo's goal to provide you with an authentic Italian dining experience that is unmatched. Grazie and buon appetito to you from the staff at Garozzo's. Try kid's food Spaghetti with Meatball or Meatsauce, Cheese Pizza, grilled Mozzarella for $6.99 (10 years of age or younger).
Location: 9950 College Boulevard, Overland Park, KS 66210
Website: https://garozzos.com/
Phone: (913) 491-8300
Store Hours: Mon-Thu 11:00 am-9:00 pm / Fri 11:00 am-10:00 pm / Sat 3:00 pm-10:00 pm / Sun 3:00 pm-9:00 pm
4. Johnny Cascone's Italian Restaurant, Kansas
The Cascone family opened Johnny Cascone's Italian Restaurant in Overland Park more than 20 years ago, and it remains a favorite in south Kansas City. The family traces its roots back to Ragusa, a town near the southern coast of Sicily. It is hard not to feel the spirit of history here, thanks to a full-page framed ad of Cascone's from April 26, 1956. At Johnny Cascone's, dining is a way of reconnection with family and friends, where guests can share life's big moments and small rituals together. Their hearty food draws regular clients and newcomers; the service and environment are equally integral to the action. The restaurant's excellent Italian cuisine served by chef Victor Cascone is comfort served on a platter; his passion is making clients happy has been the key to keeping them growing back. They will have your group take-out order ready for pick-up at the establishment or make adjustments to have your catering order delivered to your residence or office.
Location: 6863 W 91st Street, Overland Park, KS 66212
Website: https://johnnycascones.com/
Phone: 913.381.6837
Store Hours: Tues-Thurs 11am-8pm / Fri-Sun 11am-9pm / Sun 12pm-8pm
5. Jillian's Italian Grill (Hutchinson), Kansas
Jillian's Italian Grill offers a welcoming atmosphere whether you're celebrating a special occasion or spending time with family and friends. Their dining room offers a relaxed and comfortable environment that's perfect for any special event, business meeting, or a simple, stress-free respite. Their outdoor patio provides outdoor dining during much of the year - complete with a large fireplace and musical entertainment on select evenings. During your dining experience, Jillian's attentive staff will walk you through the menu, including our extensive wine and drink choices. As soon as you step into our iconic building in downtown Hutchinson, you'll experience an environment focused on the customer, with a menu that has something for everyone and service that is second-to-none. 
Location: 216 N Main St, Hutchinson, KS 67501
Website: https://www.jilliansitalianhutch.com/
Phone: 
Store Hours: Tues-Sat 4-9 pm 
Let us know what you think of these Italian restaurants in Kansas! Share your views below!